The alpha hero is a mainstay of romance, and whether he be a duke, a quarterback or a shapeshifter, we see the alpha as strong, aggressive and often arrogant in his manner and bearing. Honestly, who hasn't had a serious crush on a big strong alpha at one time or another.
In YOU SEND ME, the second book in my Compass Cove series, Nick Rinaldi is the ultimate good guy. Putting himself out to care for his sick neighbor, the former Navy doctor is, kind, helpful and strong willed. He's an alpha with a heart of gold, and he's in good company.
I have a soft spot for nice guy heroes, and I've listed my top five in no particular order:
Jack Sheridan: (VIRGIN RIVER by Robyn Carr) How do I love Jack Sheridan? Let me count the ways. A retired Marine, he moved to Virgin River for a quiet life. He settled into the town helping people as he could. Hunting and fishing as he pleases, Jack's life is quiet and easy until the new nurse midwife comes to town and Melanie turns his world upside down. Jack can't do enough for her and he's so totally in love you can feel it. How could she not love him back?
Levi Cooper: (THE BEST MAN by Kristan Higgins) Oh, Levi. You old softie. The ex-soldier has returned to his hometown as the chief of police and has mastered the stern, humorless persona his job requires. That is until his best friend's ex-fiancee comes back home and Levi is reminded of all the ways Faith Holland messes with his mind. Gruff on the outside, but soft on the inside, Levi surprises you in the best way. (Ummm…cookies?) He's kind, empathetic and romantic when he needs to me. He's also a protector. *sigh* Of course he is.
Cal Morrisey: (BET ME by Jennifer Crusie) Charming, accomplished, and he can cook, who wouldn't love delicious Cal Morrissey? Certainly, heroine Minerva tries to resist, he's a serial dater and a bad bet, but the two of them are drawn to each other. Sexy kisses, meddling friends and some serious soul-searching reveals Cal is much more than the smooth operator he appears to be. He is, in fact, one of the more vulnerable romance heroes out there, and that only makes us love him more.
Murphy Muldoon: (BORN IN SHAME by Nora Roberts) Murphy is the gentle giant. Always around to help the Concannon sisters, or anyone in need for that matter, he's steady and strong, pretty much unflappable, until American Shannon Bodine walks into his life. It's then that we not only see Murphy become a little flustered, but we can hear his romantic words caress Shannon's cynical heart. Quiet and strong, he's my one of my favorite Nora heroes.
Carter Maguire: (VISION IN WHITE by Nora Roberts) Okay, so maybe our quiet, brilliant, geeky English teacher isn't an alpha. He isn't slick or smooth, instead being sweet and a little awkward. What starts as a fling turns into more, and Carter proves that he's a man who's willing to go after the woman he wants without hesitation. With a gentle touch, and few words, edgy heroine Mac has met her match in the professor.
Do you have a favorite nice guy hero? I'd love to hear about the character who floats your boat. Let me know in the comments.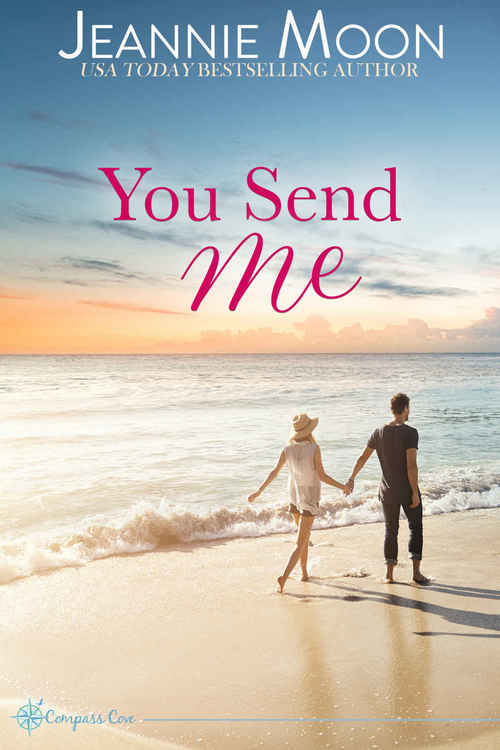 Jordan Velsor didn't want to need anyone. After dumping her cheating fiancé, caring for her sick dad, and nearly being crushed along with her car during a violent storm, she's pretty much at her breaking point. If anyone needs some luck, it's Jordan, but the last thing she wants is gorgeous Nick Rinaldi, her landlord's grandson, hovering over her while she nurses a bad cold. The wounded Navy doctor seems too good to be true… which means he probably is.
Nick Rinaldi left the Navy broken and adrift, wondering if he would ever practice medicine again. When his grandparents' tenant is almost killed by a falling tree during a storm, he discovers Jordan is not only in shock, but suffering from pneumonia. Not one to miss an opportunity to play white knight, Nick arrives at her cottage to take care of her during the storm… But the lovely teacher has a a fierce independent streak, and as he learns more about her, he wants to do more than merely help.
Can Jordan and Nick let go of their separate pasts and seize their future together?
Romance Contemporary [Tule Publishing, On Sale: May 29, 2018, Paperback / e-Book, ISBN: 9781948342940 / eISBN: 9781948342933]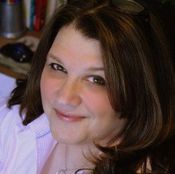 Jeannie Moon has always been a romantic. When she's not spinning tales of her own, Jeannie works as a school librarian, thankful she has a job that allows her to immerse herself in books and call it work. Married to her high school sweetheart, Jeannie has three kids, three lovable dogs and a mischievous cat and lives in her hometown on Long Island, NY. If she's more than ten miles away from salt water for any longer than a week, she gets twitchy.