A warm, lazy summer's day. The scent of jasmine tickles your nose. A glass of sweet tea or lemonade, a front porch swing, and a good book.
It's one of life's moments, isn't it?
The question is this. Out of all the books on my shelf or in my e-reader, which should I read next? How do I choose just one? If you're like me, you've got a to-be-read list longer than your arm. So, just between us, I thought I'd share with you my top three picks for this summer's reading. Maybe, then, you can share with me what you're reading—and I can add to that must-read list of mine. I love, love, love finding new authors, along with books by my favorites that I've somehow missed.
At the top of my list is Nora Roberts' new book, SHELTER IN PLACE. This is one of her romantic suspense stories and deals with the senseless violence that's going on around us, so it won't be a light read. She always delivers, though, and her characters and plot all but hold me hostage till that last page.
I'll admit right now that I'm a Nora fan-girl. I also love her JD Robb In Death series. My husband and I trek from Georgia to Pennsylvania every summer for family reunions and for the last few years we've taken a detour to Boonsboro, Maryland. For my birthday, my guy's started gifting me with stays at Nora's B&B. My goal? To try out every single room. I still have a few to go, but my favorite, hands-down, is the Penthouse. The Eve and Roarke room came in a close second.
Whether or not you're a Nora fan, the trip is worth it. Fresh flowers in every room, romance readers who get together for hors d'oeuvres and a glass of wine or a soft drink in the afternoon, a fabulous breakfast, and the friendliest staff ever. There's a wonderful outdoor patio to sit and read and, of course, a cozy library full of books! I have to issue this warning, though. Staying at the Inn BoonsBoro is addictive. Very.
Were you a fan of the TV show Castle? I loved that program and loved watching the sparring between Richard Castle and Lt. Kate Beckett. It broke my heart when they cancelled it. You can still get a taste of it in Richard Castle's Nikki Heat books. Yeah, yeah, I know. Richard Castle isn't real. He is, though, listed as the author of these books, and Nathan Fillion's photo is on the back cover. HEAT STORM is number two on my must-read-this-summer list.
The first time I asked for one of these books in a small bookstore in Georgia, the clerk said she hadn't heard of Richard Castle. Had he written other books? I tried to explain that he wasn't real, that Castle, himself, was fictional, but, yes, he was the author. Talk about confusing. Sadly, I left without the book. But, I persevered. An hour's drive later—did I tell you I live in a very small town in Georgia—I reached the nearest Books-a-Million and returned home with my Nikki Heat book…and a mocha frappuccino.
Okay. Drum roll, please. Book number three. THE CITY BAKER'S GUIDE TO COUNTRY LIVING by Louise Miller. This is her debut novel, so, obviously, she's a new author for me. Miller, who is a pastry chef herself, writes a character who is, also, a pastry chef escaping to small town Vermont. I love Diane Mott Davidson's books which mix cooking, mystery, and a touch of romance, so THE CITY BAKER'S GUIDE TO COUNTRY LIVING caught my eye.
It's confession time. I love the idea of cooking. I have dozens and dozens of cookbooks, and that might be an understatement. My newest is DEBBIE MACOMBER'S TABLE which I admit to reading cover-to-cover. I read them and imagine myself in the kitchen preparing these culinary treats for friends and family. Then I glance at the sign on the wall in my kitchen that reads "I Know How To Cook…I Just Don't". My husband actually tells everyone he hides my Christmas gifts in our oven because I'll never find them there. Sad, but mostly true. But a girl can dream. One of these days, I'm going to dust off those cookbooks, tie on an apron, roll up my sleeves and cook. Until then, though, I'll sit on the porch swing with my sweet tea and read about Louise Miller's main character creating her exquisite desserts.
I'm going to add a fourth book here for this summer. It's actually a reread. HISSY FIT by Mary Kay Andrews. It's one of her early stories, but if you want a feel-good, laugh-out-loud read, this is a must. I first met Mary Kay in Atlanta at a Moonlight and Magnolias writing conference. We sat together at lunch and she gifted me with a copy of her just released SAVANNAH BLUES. I've been a fan ever since.
So there you have it. The first four of what I hope will be a long list of books I'll read this summer.
Now, it's your turn. Tell me, please, what's on your summer list? What book do you hope to spend a lazy summer afternoon or evening reading?
Read and enjoy,
Lynnette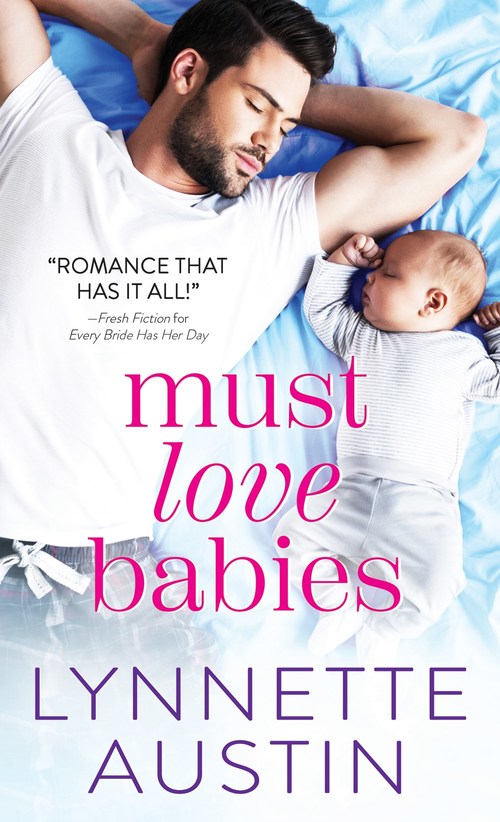 This baby's not the only one in need of a cuddle…
Brant Wylder is a bachelor and loving it! He's in Misty Bottoms, Georgia, property-hunting for his vintage car repair shop when he gets the call. His sister's been in an accident, and Brant has to drop everything and take care of his five-month-old nephew. That's the end of the bachelor lifestyle.
Bridal boutique owner Molly Stiles is all business all the time, until she sees that Brant's in trouble. In this Southern town, nobody ever has to go it alone. And besides, how can she resist that beautiful baby in the arms of a beautiful man…?
Romance Contemporary [Sourcebooks Casablanca, On Sale: June 5, 2018, Mass Market Paperback / e-Book, ISBN: 9781492651550 / eISBN: 9781492651567]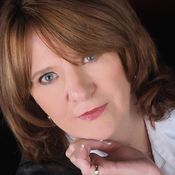 LYNNETTE AUSTIN loves long rides with the top down and the music cranked up, standing by the Gulf of Mexico when a storm is brewing, and sitting in her local coffee shop reading, writing and enjoying a cappuccino. She grew up in Pennsylvania, accepted her first teaching job in New York, then moved to Wyoming. Now, she splits her time between the beaches of Florida and the Blue Ridge Mountains of northern Georgia. She's been a finalist in Romance Writers of America's Golden Heart Contest, PASIC's Book of Your Heart Contest, and Georgia Romance Writers' Maggie Contest. Having grown up in a small town, that's where her heart takes her—to those quirky small towns where everybody knows everybody…and all their business, for better or worse.