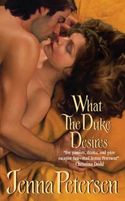 Hi everyone! Thanks to everybody at Fresh Fiction for having me back once again to blog! I always love coming here because I feel like I'm surrounded by fellow romance lovers. It always makes me think about family when I talk to people who love the genre as much as I do.
Actually, I've been thinking about the entire concept of "family" a lot lately. As I'm writing this blog, I am sitting the Raleigh-Durham airport after a weekend in North Carolina presenting an industry retreat to the Heart of Carolina Romance Writers. Last weekend I was in St. Louis, presenting a workshop called "Write Like You Mean It". So basically, I've been surrounded by the family of writers for the past two weeks.
To read more of A FAMILY AFFAIR please click here.