As a child, I watched the Wizard of Oz faithfully every spring.  Somewhere along the line, it occurred to me that I have a bit of all four main characters inside me.  I've always longed for something different in my life.  That's the Dorothy part.  However, I'd worry that, in searching for the 'different', what if I lost the 'safe'?  Meet my Cowardly Lion.  There were also times when I questioned my heart – Tin Man – and many moments when my Scarecrow side wondered how smart I really was.  What would it be like, I used to think, to pick up and leave everything behind, to start again in some new and exciting place where I'd have no obligations and no need to explain myself or my actions to anyone.  Goodbye Yellow Brick Road, hello freedom.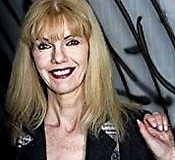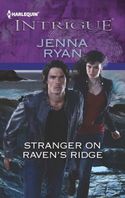 Ah, but how would I live?  Would the people who matter to me be all right?  What if I didn't like this new place?  Could I go back to who, where and what I'd been before?  And if I couldn't, what then?  Hmm… Maybe a better idea would be to stick with the safe and only make minor forays into the different.  Or better yet, live vicariously through characters created in my head.  Now there was a thought.  I'd make up a world of excitement.  In it I could be the doctor I'm not, or possess the witchy powers of the long-dead ancestor for whom I was named.  I could fly off to Istanbul or spend a few months in a haunted cliff side mansion.  If I could dream it, I could make it happen.  Yes!
So, where to start.  Well, there are writers' groups.  They're wonderful, and full of people who are more than willing to help a lost soul.  Unfortunately, I'm shy and disinclined to join in.  The alternative?  Take a deep breath and go it alone.
Long story short, that's exactly what I did.  And I got lucky.  The first thing I wrote – a Harlequin Intrigue called CAST IN WAX – was accepted.  Did I know what I was in for after the magic phone call?  Not a chance.  I truly have spent the majority my writing career flying by the seat of my pants.  And I have to say, it's been a wild ride, sometimes good, sometimes bad, but always, always different.
In the end, I think I didn't so much step off the Yellow Brick Road as leap from the edge of it into a swirling abyss.  I've met a lot of people and done a number of things I would never have anticipated at the start.  I got my 'different' in spades, and was fortunate enough to keep a lot of the 'safe'.  Having said all that, and with spring thankfully fast approaching, maybe it's time for me to revisit Oz.  I don't know how you feel, but for me, that magical land just never gets old.
I'd love to hear your Yellow Brick Road story.  I'll be giving away a copy of STRANGER ON RAVEN'S RIDGE to one fellow traveler.
Readers can find Jenna Ryan at www.JennaRyanAuthor.com, on her Facebook page www.facebook.com/jennaryan.5201 or tweet her @JennaRyanAuthor
To comment on Jenna Ryan's blog please click here.