I am a tenth-generation Texan, but London has held a place in my heart for over ten years. You see, I have a son who has lived there for more than a decade. Thanks to him and his family of three–my granddaughter was born there on New Year's Eve 2019–the city will always be special to me.
There is absolutely nothing like walking those streets with a thousand years of history close enough to touch. It was on a walk with my son through this great city that the stories of nineteenth-century London came alive.
With fog shrouding the rooftops of buildings that were hundreds of years old and our footsteps echoing on the cobblestones, I could imagine a time when lack of electricity and CCTV would make this place less than charming on a dark night. Less than safe.
What reminded me of my favorite childhood movie, Mary Poppins, quickly became more reminiscent of Jack the Ripper. And then a story was born.
Only I just had half the story.
The other half came to me several years later when I stumbled across an article in Texas Monthly magazine about a serial killer who rampaged through Austin, Texas in 1884 and 1885 and was never caught. Some surmised this madman, called "The Midnight Assassin" by some, might have been Jack the Ripper honing his skills before he crossed the Atlantic to begin his famous crime spree in Great Britain.
But Austin?
Ironically, my other two sons lived in Austin. So while part of my heart was in London, two more parts of that same heart resided in the Texas capital.
I thought I knew Austin inside out. Between one of my sons getting not one but two degrees from the University of Texas (this Aggie grad is still proud of him in spite of what I jokingly call his burnt orange rebellion) and my other son living there and managing a restaurant at the time (and who just graduated from Texas A&M Galveston in May!), I had spent many years in the city. And yet I had never heard of the Midnight Assassin.
Research turned up a tale that sounds so close to fiction I had to write about it. Discovering the theory that the Austin killer might also be the Ripper just added to my interest–neither had been caught. And I like to write about Pinkerton detectives.
From there the story unfolded. If you've read any of my historical romances, you know that I love incorporating actual history into my stories.
As you'll see when you read The Black Midnight, this book is no exception. While I will continue writing the historical romances I love to bring to you, I will confess that writing this book has me itching to research another one like it.
What's next in my foray into true crime novels? Maybe Houston. You see, I have a daughter who lives there. . .
In the meantime, I hope you'll enjoy reading The Black Midnight as much as I enjoyed writing it!
True Colors #7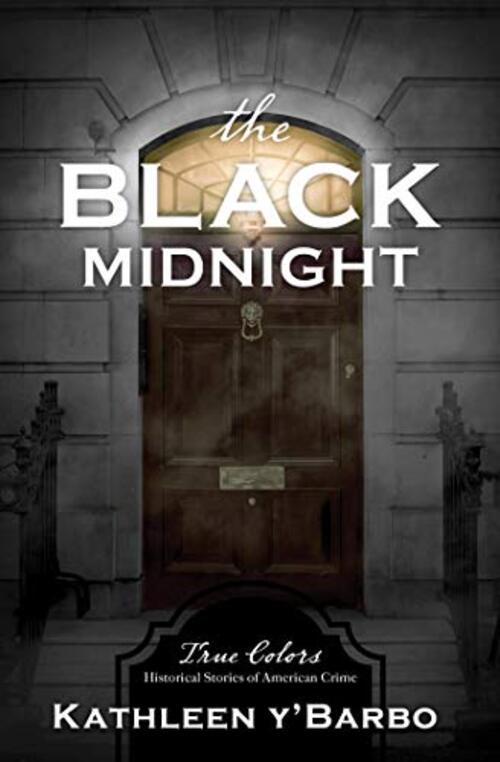 Two killers, two detectives, and a menace called The Black Midnight may be the death of both of them.
Step into True Colors — a series of Historical Stories of Romance and American Crime
Three years before Jack the Ripper began his murderous spree on the streets of London, women were dying in their beds as The Midnight Assassin terrorized the citizens of Austin, Texas. Now, with suspicion falling on Her Majesty's family and Scotland Yard at a loss as to who the Ripper might be, Queen Victoria summons her great-granddaughter, Alice Anne von Wettin, a former Pinkerton agent who worked the unsolved Austin case, and orders her to discreetly form a team to look into the London matter.
The prospect of a second chance to work with Annie just might entice Isaiah Joplin out of his comfortable life as an Austin lawyer. If his theories are right, they'll find the The Midnight Assassin and, by default, the Ripper. If they're wrong, he and Annie are in a bigger mess than the one the feisty female left behind when she departed Austin under cover of darkness three years ago.
Can the unlikely pair find the truth of who is behind the murders before they are drawn into the killer's deadly game? From Texas to London, the story navigates the fine line between truth and fiction as Annie and Isaiah ultimately find the hunters have become the hunted.
Suspense | Christian [Barbour Books, On Sale: August 1, 2020, Paperback / e-Book, ISBN: 9781643525952 / eISBN: 9781643525952]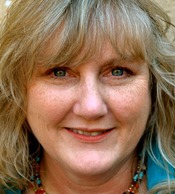 Kathleen Y'Barbo is a multiple Carol Award and RITA nominee and bestselling author of more than 100 books with over two million copies of her books in print in the US and abroad. A tenth-generation Texan and certified paralegal, she is a member of the Texas Bar Association Paralegal Division, Texas A&M Association of Former Student, and the Texas A&M Women Former Students (Aggie Women), Texas Historical Society, Novelists Inc., and American Christian Fiction Writers. She would also be a member of the Daughters of the American Republic, Daughters of the Republic of Texas, and a few others if she would just remember to fill out the paperwork that Great Aunt Mary Beth has sent her more than once.
Her latest novel The Black Midnight is a historical true crime romantic suspense novel based on the true stories of the infamous murderer Jack the Ripper and the Midnight Assassin, a serial killer who terrorized 1880s Austin, Texas. Neither was brought to justice, and some theorize they are one and the same.
When she's not spinning modern-day tales about her wacky Southern relatives, Kathleen inserts an ancestor or two into her historical, true crime, and cozy mystery novels as well. Recent historical releases include bestselling The Pirate Bride set in 1700s New Orleans and Galveston, its sequel The Alamo Bride set in 1836 Texas, and The Chisholm Trail Bride set in 1880s Texas and Louisiana, which feature a few well-placed folks from history and a family tale of adventure on the high seas and on the coast of Texas. She also writes (mostly) relative-free cozy mystery novels for Guideposts Books.
Kathleen and her hero-in-combat-boots husband have their own surprise love story that unfolded on social media a few years back. They now make their home just north of Houston, Texas, and are the parents and in-laws of a blended family of Texans, Okies, and a family of very adorable Londoners.
To find out more about Kathleen or connect with her through social media, check out her website at www.kathleenybarbo.com.