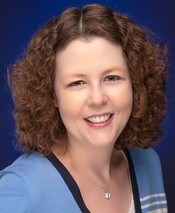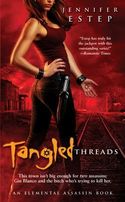 Greetings and salutations! I want to say thanks to the folks at Fresh Fiction for having me on the blog today. Thanks, guys!
Now, I love reading and writing, but I have to admit that I'm totally addicted to TV as well. Seriously. I watch waay too much TV. Why? Because the characters on TV are just as fascinating as the ones I read about in books – and so many of the male characters remind me of hero archetypes that can be found in romance books. Like these guys:
Chuck:
Chuck is the classic beta hero – a nice guy who gets thrust into a world full of spies and danger but manages to come out on top every single time. He's a sweet nerd who always manages to save the day. Who wouldn't want to come home to a guy like that every night?
How I Met Your Mother
: Ted, Marshall, and Barney. Ted is the sweet, hopeless romantic, Marshall is the sweet married guy, and Barney, well, let's just say that love isn't exactly the first thing on Barney's mind. But it was so much fun watching him pine for Robin – it gives me hope that Barney can be redeemed someday, like so many villains in romance books are. There's nothing better than a reformed bad boy. LOL.
Nikita
: Michael. Ah, Michael. He's suave, sexy, and keeps his emotions under control – except when it comes to Nikita. It's been so much fun to watch Michael struggle with his feelings for Nikita. He can't help but love her, and the audience can't help but root for the two of them to finally overcome their differences and declare their feelings for each other.
Burn Notice:
Michael Weston and Sam Axe. These are the tough guys you want on your side when the chips are down. Together, the two of them can get out of just about any situation. Michael's the serious quiet one, while Sam is the boisterous sidekick who always seems to have a beer in hand.
Hawaii Five-O
: Steve McGarrett, Danny Williams, and Chin Ho Kelly. Another set of tough guys who'd be good to have around in a crisis – and they aren't too hard on the eyes, either. LOL.
What about you guys? What are some of your favorite TV shows? Who are some of your favorite male characters? Share in the comments.
Jennifer Estep writes the Elemental Assassin urban fantasy series for Pocket Books. The books focus on Gin Blanco, an assas­sin code­named the Spider who can control the elements of Ice and Stone. When she's not busy killing people and righting wrongs, Gin runs a barbecue restaurant called the Pork Pit in the fictional Southern metropolis of Ashland. The city is also home to giants, dwarves, vampires, and elementals – Air, Fire, Ice, and Stone.
Books in the series are SPIDER'S BITE, WEB OF LIES, and VENOM. TANGLED THREADS, the fourth book, will be published on April 26, while SPIDER'S REVENGE, the fifth book, will be released in October.
Jennifer also writes the Mythos Academy young adult urban fantasy series for Kensington. The books focus on Gwen Frost, a 17-year-old Gypsy girl who has the gift of psychometry, or the ability to know an object's history just by touching it. After a serious freak-out with her magic, Gwen is shipped off to Mythos Academy, a school for the descendants of ancient warriors like Spartans, Valkyries, Amazons, and more.
The first book, TOUCH OF FROST, will be out in August, while the second book, KISS OF FROST, will hit shelves in December. FIRST FROST, a prequel e-short story to the series, will be out in July. Visit www.jenniferestep.com.
Comment to win a copy of TANGLED THREADS — US/Canada addresses only.
To comment on Jennifer Estep's blog please click here.