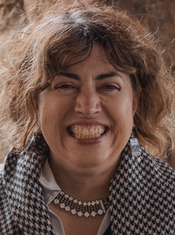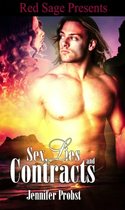 I adore my heroes in my romance novels. More so than my heroines, I must admit. But what makes a hero come to life on the page and make a reader fall in love with him?
Hotness.
Ah, but I'm not talking just physical. Sure, I want my hero to be physically appealing in my mind, but a skilled writer can make any hero come alive by using certain qualities women for centuries have been lusting after. Sex appeal. Humor. Confidence. A soft spot for babies and animals. A good man's heart wrapped up in a bad boy's attitude.
The list goes on and on. When I'm sketching out my own hero, I allow him to take the lead and tell me what his inner demons are. No man is complete without some bad ass demons causing him inner conflict. This builds character. Personally, if a man never had any problems in his past and skated through life happy go lucky, I don't want to read about him. Sorry.
So, I build up a past with conflict and sketch out what made him who he is today. I throw in a dose of sex appeal, whether it be a sharp wit, a wolfish grin, or a tendency to rescue people in need. I add a pinch of personality -he may be distant and cool, rakish and charming, or all alpha male and dominant – yum. And then I put it all together and throw him at the heroine. Presto! Complete. Yummy, and lingers with a reader long after the last page is turned.
Jack Wolfe from SEX, LIES AND CONTRACTS was a hero that stayed with me long before I moved on to another book. He's got an English accent, a heart of gold and dominant tendencies in the bedroom that will make your heart flutter. Even better? He quotes poetry. Sensual poetry that drips off the page and causes my heroine, and me, to shudder.
Here's a quick blurb:
Julianna needs to marry a man with money to save her family estate.
Jack needs to marry a woman who will love him for himself, and not for his wealth and title.
When Jack disguises himself a gardener, and promises to show Julianna the dark world of pleasure she never experienced, he's convinced his heart is safe. But when his cousin comes to town, disguised as the perfect husband for Julianna and intent on stealing Jack's legacy, he ignites a chain reaction that will change them forever. Can love and truth triumph?
Now, it's your turn. Come share with me what makes your hero jump off the page? What type of hero attracts you in a story? What type of heroes do you love to write about?
About the Author:
Jennifer Probst wrote her first book at twelve years old. She bound it in a folder, read it to her classmates, and hasn't stopped writing since. She took a short hiatus to get married, get pregnant, buy a house, get pregnant again, pursue a master's in English Literature, and rescue two shelter dogs. Now she is writing again.
She makes her home in Upstate New York with the whole crew. Her sons, one 4 and one 6, keep her active, stressed, joyous, and sad her house will never be truly clean.
Her publications with Red Sage include "Masquerade" Secrets Volume 11, THE TANTRIC PRINCIPLE, and SEX, LIES AND CONTRACTS. Her 1NightStand series include CATCH ME and PLAY ME in The Steele Brothers series with Decadent, and her #1 Barnes and Noble bestseller, THE MARRIAGE BARGAIN, from Lori Wilde's Indulgence line at Entangled. She has also written a children's book, Buffy and the Carrot, co-written with her twelve year old niece, along with a short story about a shelter dog, "A Life Worth Living". All of her books are available at her website or Amazon.
Stalking is highly encouraged! Visit me here!
Website and Blog: http://www.jenniferprobst.com
Goodreads
Author Facebook Page:
Twitter
To comment on Jennifer Probst's blog please click here.