Wednesday, August 26 at 7pm CT, you can chat via Zoom with Jennifer Ryan, during the Fresh Fiction Virtual Book Club! Please check our Eventbrite page for more details and to register. Hope to see you there!
***
1–What's the name of your latest release? 
Waiting on a Cowboy
2–What is it about? 
Tate McGrath and Liz Scott have been best friends since kindergarten. Tate can always count on Liz to have his back and give it to him straight, so he's not about to mess a good thing up. Until he sees her with a new guy and she gives Tate the cold shoulder. Tate doesn't think Clint is good enough for Liz, and when her relationship with Clint turns dangerous, he discovers that not only does he want to protect her, he wants to keep her because everything he ever wanted was right in front of him the whole time.
3–What word best describes your heroine? 
Tough
4–What makes your hero irresistible? 
Tate cares, and he's persistent.
5–Who are the people your main characters turn to when they need help? 
Each other and family. Readers will get a glimpse of the entire McGrath family.
6–What do you love about the setting of your book? 
There's nothing like Big Sky Country. Montana lends such a wonderful backdrop to a cowboy story, from the ranch to the small town.
7–Are you a plotter (follow an outline) or a pantster (write by the seat of your pants)?
Pantser. I usually have the characters in my head and the opening scenes, but then the story unfolds from there.
8–What is an ideal writing day for you? 
Coffee. A brownie. I start early in the morning for a couple of hours at a time with short breaks in between. And no one interrupts me. LOL. Which hardly ever happens, especially with my grandson in the house.
9–Do you listen to music while you write, need total silence, or do you have the TV on?
Yes! I do all of these things. When I'm writing the rough draft, silence is best, but I sometimes have country music on. When I edit, it's music or a movie that I've seen a dozen times just as background noise.
10– How do you approach research? 
I Google. I've done some deep dives on the FBI and DEA websites for different books/series. Since I live in California and write about Montana, my husband and I took a great trip there. Every day we'd go a different direction and explore the state. It was so much fun to hike and visit museums and just drive and see the beautiful land.
11–What is your publishing journey story? 
In my early 20s I became an avid romance reader. I read 5 to 8 books a week. At 32, on a whim and while my husband was out of town for several weeks, I wrote a story that I'd been thinking about in my head for a while. I was so excited and amazed that I could write an entire book, I wrote a sequel to it. And then 3 more in the series. (It became the Hunted series). I did some research, started querying agents, and found Romance Writers of America. It took me 7 years to get an agent. A year later, an editor at an RWA publisher spotlight said she loved romantic suspense but no one ever sent her any. I emailed my agent and asked him to send her the very first book I ever wrote. 3 weeks later, she bought it! After working on Saved by the Rancher, she thought it would make a great series. I told her I had 3 more books already written. We published all 4 books in one year. And at age 40, I had become a published author and a New York Times bestseller. It was quite amazing. 7 years later – and 26 books published, I still have a hard time believing sometimes that I get to do something I truly love.
12–Do you have critique partners/writing groups you want to give a shout-out to? 
I have an amazing critique partner. Lia Riley is a fantastic contemporary and New Adult romance writer. She's smart and funny and quirky. And she makes my books better with her insights and plot suggestions. You should check out her Off The Map, Brightwater, and Hellions Angels series.
13–What're the most frustrating things about being an author? 
Never having enough time to read as many books as I'd like, too. I publish 3-4 books a year, so I'm writing all the time and carving out time to just sit and read is hard.
14–What's your favorite scent?
Citrus. I have this lovely perfume – Go Be Lovely, Citrus Crush – that I just love.
15–What movie will you watch no matter what if it's on TV? 
I have so many. I love TV and movies. Sherlock Holmes, Guardians of the Galaxy series, Divergent series, Star Trek series are some of my favs, but the list is long.
16–Do you like breakfast, lunch, or dinner best? 
Any meal that includes tacos!
17–What's one thing you wish you knew more about? 
How to lose weight without trying.
18–What's the silliest thing you've recently done?
Not necessarily silly, but I recently started bike riding. I haven't ridden a bike since I was a kid. It made me feel that way again. And kind of like a daredevil going off-road.
19–What can readers expect from you next?
Book 2 of the McGrath series – LOVE OF A COWBOY – is Tate's brother Declan's book. I can't wait for the workaholic rancher to get his HEA.
20–How can readers reach you?
Follow me on social media and get info on book sales through BookBub:
BookBub: https://www.bookbub.com/authors/jennifer-ryan
Facebook: https://www.facebook.com/jenniferryanauthor/
Twitter: https://twitter.com/JenRyan_author
Instagram: https://www.instagram.com/jenniferryan_author/
Goodreads: https://www.goodreads.com/author/show/4693347.Jennifer_Ryan
***
DON'T FORGET! Jennifer will be joining the Fresh Fiction Virtual Book Club on Wednesday, August 26 at 7pm CT. The event is free, but registration is required. Visit our Eventbrite page for more information, and to see who else is joining our bok club! 
McGrath #1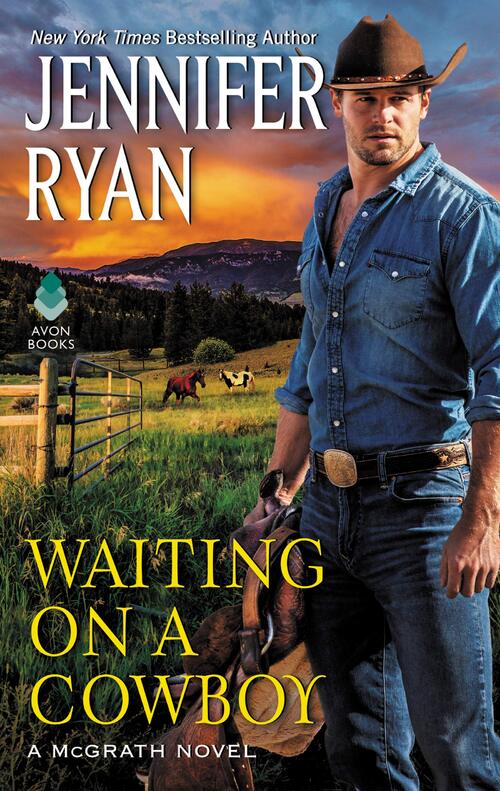 Meet New York Times bestselling author Jennifer Ryan's McGraths: a family as untamed as the land they call home. 
Tate McGrath just didn't get it. Why was Liz Scott, his best friend–and the person he relied on and trusted most–suddenly avoiding him! When he finally tracks her down, he finds her with a man he knows nothing about and she's been dating for weeks. Suddenly, he can't make himself ignore her tempting curves and deep green eyes, and all he wants to do is keep her all to himself. What was going on? Could he possibly be…jealous?
Liz had made the decision: stop carrying a torch for Tate and find a guy who wants to be her everything. Tate had always seen her as honest, dependable, smart, kind…Best friend, not girlfriend! And she needed to give up the dream of marrying the man she'd loved since preschool and move on.
But when Liz's boyfriend turns dangerous, Tate steps up to help and soon realizes he's the cowboy hero she's been waiting for him to be all along.
Romance Western [Avon, On Sale: August 18, 2020, Mass Market Paperback / e-Book, ISBN: 9780062851932 / eISBN: 9780062851864]
Can these two friends become something more?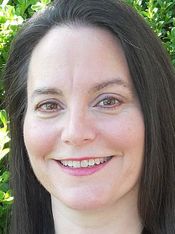 Jennifer Ryan writes romantic suspense and contemporary small-town romances featuring strong men and equally resilient women. Her stories are filled with love, friendship, and the happily-ever-after we all hope to find. Jennifer lives in the San Francisco Bay Area with her husband, three children, dog (Bella), and cat (Shadow). When she isn't writing a book, she's reading one.