Excerpted from the book MY LIES, YOUR LIES by Susan Lewis. Copyright © 2020 by Susan Lewis. From William Morrow, an imprint of HarperCollins Publishers. Reprinted by permission.
***
Joely was on a train heading away from London still not sure what to expect when she arrived at her final destination. She was trying not to think about it too much, although creating scenarios for what lay in store was infinitely better–and probably healthier–than tormenting herself with what she'd left behind. Better still, at least for the moment, might be to create a little fantasy around the attractive bloke sitting opposite her.
It was a good try, but it took next to no time for her mind to circle back to Callum, her husband, who'd left her two weeks ago.
He'd actually left her.
She'd never imagined he would, had always believed in their marriage so completely that she still couldn't make herself accept it had happened.
She wasn't sure he'd accepted it either.
"So what's this assignment you won't tell anyone about?" he'd asked when he'd called by the house only yesterday, using his key to come in as if he still lived there. His deep brown eyes had shown only amusement, a gentle tease; an invitation to trust him to keep the secret if she was willing to share. If he'd felt anything deeper she hadn't been able to detect it, but in spite of everything she was sure that he did. Why else was he finding it so hard to stay away?
She knew he was put out that she'd declined to share the details of her new assignment. Nowhere near as put out as she was that he was now living with another woman. It was all wrong, and she couldn't believe that he didn't think so too. Even if he did, it remained a reality. He'd actually given up the beloved home they'd created in the Artesian Village of Notting Hill to go and live in with Martha. Clearly this meant that he now preferred Martha's company, Martha's body, Martha's love, Martha's everything in fact. She'd become so important, so vital to him that he'd put aside twenty years of marriage as though for him it had amounted to little more than a book that had been enjoyable but had come to an early and unsatisfactory conclusion.
Was that really how he saw it?
Needless to say, Martha was no longer a friend. Callum, however, remained the big love of her life and she had absolutely no idea how to remove him from that space. She was crushed by the weight of pain and grief that had accompanied her every move and thought since he'd told her he was leaving. It even hurt to breathe. He wouldn't know that, because she had no intention of letting him see how afraid she was of trying to move forward without him. She had her pride and a few shreds of dignity left—and now she had a new assignment.
"I don't understand," he'd said, "why it has to be so hush-hush. Is it dangerous?"
Joely had walked to the table–the one they'd had specially made to fit their kitchen, had sat around with their families at Christmas and for birthdays; it was their daughter's homework desk and often where Callum had spread out his own work if Joely was using their shared study. She picked up the mug he'd filled with coffee when he'd come in and rinsed it.
She turned to face him. He was still sitting at the table looking faintly baffled and far too present, too in charge, too much as if he'd never gone away. His hands were bunched loosely in front of him, large, masculine, not beautiful or straight, just his hands–the ones she'd gripped during Holly's birth, that had folded her to him on their wedding day, that had aroused her in so many different ways, had stroked and comforted her through the wrenching grief of her father's death. There they were now looking as though they had nothing to do, that they might even be contemplating a way back to her, but really they were momentarily resting or waiting before returning to Martha.
She could see them on Martha's skin, brushing lightly over her hair, touching her face . . .
How could imagining something hurt so much? It was like taking a flame to her insides and holding it there. Wasn't reality painful enough without using her own mind to make it worse?
"What are you doing here?" she asked. She hoped her moss green eyes showed only impatience and perhaps a hint of distraction. I'm busy, I really don't have time for this. Her shoulder-length sandy hair was a mess, twisted awkwardly into a knot at the back of her head, and she knew her face was strained because she could feel it. He wasn't seeing her at her best, but it hardly mattered anymore.
"Holly mentioned your assignment," he explained, "and I thought . . . Well, I wondered why you're not telling her what it's about."
She said, "The client has requested confidentiality, which I'm respecting. As the producer of highly sensitive documentaries, I'm sure you understand that. Now, can I remind you that you have a new life? You left this one, remember? So please see yourself out and the next time you come you'll find I've changed the locks."
He looked startled, and hurt. "It doesn't have to be like that," he protested. "I thought we could be friends."
Were all men so naïve, delusional, stupid?
She turned abruptly away and switched off the coffee machine.
"Are you going back to reporting?" he asked. "Is that what this new assignment is about? Are you going undercover or something?"
She almost wanted to laugh. He knew very well that her reporting days were over, that she was well established in her new career as a ghostwriter so this was a transparent attempt to provoke an answer.
More minutes ticked by until, with her back still turned, she said, "I'm leaving tomorrow and as yet I'm not entirely sure how long I'll be gone. I'll be on my mobile in case of emergencies, but I know Holly will be fine with you." She didn't add, and Martha—that would have been too hard. And if Holly wasn't fine with them, she'd go to her grandma, Joely's mother, where she had her own room, an intergenerational best friend, and even easier access to school.
***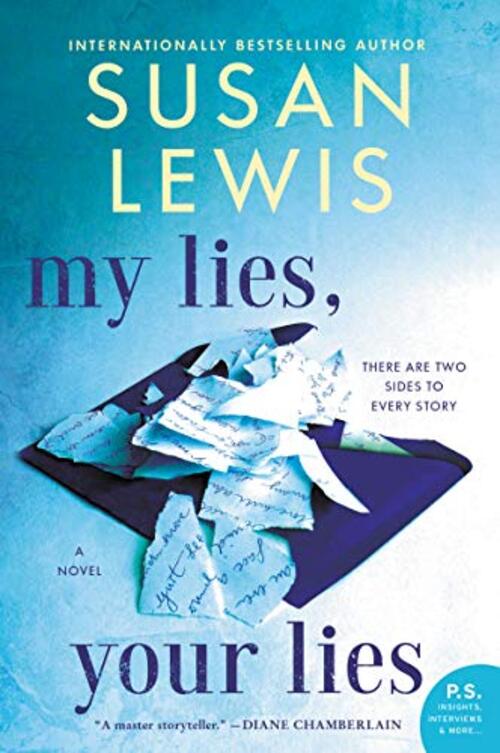 For readers of Lisa Jewell and Diane Chamberlain comes another gripping novel from internationally bestselling author Susan Lewis, about an eccentric old woman, the ghostwriter helping write her memoirs, and the destructive secrets binding them together.
She's rewriting history, but which version of the truth will she tell?
Joely tells other people's secrets for a living. As a ghost writer, she's used to scandal – but this just might be her strangest assignment yet. Freda has never told her story to anyone before. But now she's ready to set the record straight and right a wrong that's haunted her for forty years.
Freda's memoir begins with a 15-year-old girl falling madly in love with her male teacher. As Joely sets out to write this troubling love story, she is spun into a world of secrets and lies she could never have imagined, causing her to question everything she thought she knew about her own family.
Delving further into Freda's past, Joely's sure she can uncover the truth—but at what cost?
Breathlessly intriguing from the first page to the last, My Lies, Your Lies is a gripping novel that intertwines the tumultuous past of one mysterious woman to the present of another with a harrowing, unexpected twist.
Thriller | Mystery Psychological [William Morrow Paperbacks, On Sale: August 11, 2020, Paperback / e-Book, ISBN: 9780062906618 / eISBN: 9780062906601]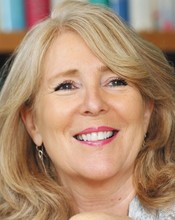 Susan Lewis is the internationally bestselling author of novels, including Don't Let Me Go, the follow-up to No Child of Mine, as well as Missing, A French Affair, and Stolen. She is also the author of Just One More Day and One Day at a Time, the deeply moving and often hilarious memoirs of her childhood in the sixties. Having resided in France and the United States for many years, she now lives in the rural county of Gloucestershire, U.K.