Hi all! My Name is Mariah Ankenman and I'm so excited to be here today to share a little bit about my new book The Roommate Problem with the Title Challenge. This opposites-attract, sunshine-and-grump romcom will have you laughing out loud and falling in love! So let's get to it!
T is for Tired. What August is after hours of driving to his new apartment only to find out his new roommate is a woman!
H is for Happy. Mo radiates happiness at all times from what August can tell, seriously does the woman eat rainbows for breakfast or what?
E is for Early riser. Which Mo is not. How the heck does August get up so early without a caffeine IV?
*
R is for Roommate. She really needs one to help pay the rent, but she never expected her new one to be such a grump…or so sexy!
O is for Opposites. From their cleaning style, to their extrovert/introvert tendencies to their taste in pizza, Mo and August couldn't be more opposite.
O is for Oops! Living with a roommate is tough, especially when you accidentally catch them in an…indecent situation.
M is for Moira. Mo to her friends and she's determined to count August in that category.
M is for Mischief. August knows his grandmother didn't tell him Mo was a woman because the sly old woman is playing matchmaker, but it won't work…will it?
A is for Attraction. Something neither of them can deny no matter how hard they try.
T is for Temptation. It's a bad idea to fall into bed with your sexy roommate…but it's awfully tempting for these two.
E is for Extrovert. Mo is the life of any party, but all August wants to do is stay at home and read his flower books.
*
P is for Pizza. Mo likes pineapple, August likes cauliflower crust…at least they have terrible taste in pizza in common!
R is for Romantic. Mo is a hopeless romantic, but when she finally falls, fate just has to make it the last person she ever would have thought.
O is for Omission. Keeping secrets is a dangerous game, one that can ruin any budding relationship, and one of them is keeping a big one.
B is for Betrayal. When the truth comes out, can they get past their pain and find forgiveness?
L is for Love. Something August has closed himself off too, but his new roommate might be changing his mind…and his heart.
E is for Entangle. Being roommates and bedmates makes for some pretty tricky entanglements.
M is for Marriage. Mo helps plan others' happily ever afters, but could she finally have found her own in August?
Mile High Happiness Book 3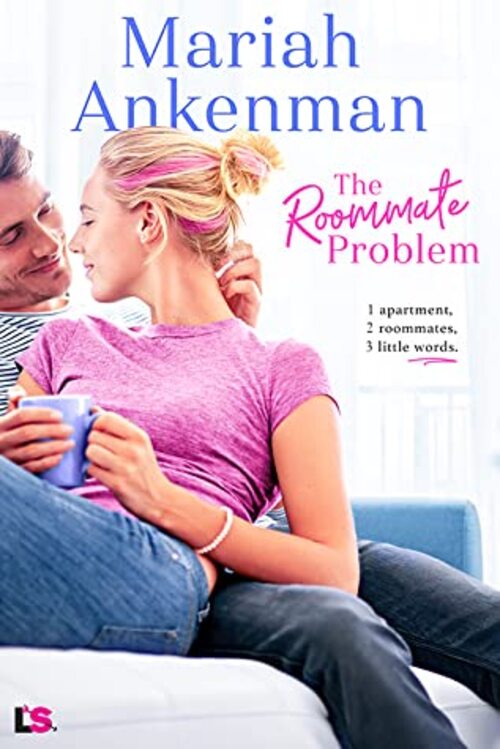 To Moira "Mo" Rossi, the world is full of sunshine, goodness, and happily ever afters–so of course she figures finding the perfect roomie will be easy. But after four creepos who ask if benefits come with the room and one woman who claims she's a vampire, Mo is officially desperate. So what if the guy she agrees to on paper ends up being the Derrick Downer to her Sally Sunshine in person? She's the queen of making lemonade.
August Porter expected his new roommate Mo to be like him–neat, practical, and oh yeah: male. Not the outrageous hippie with more stars in her eyes than there are in the sky. She's infuriating, exasperating, his exact opposite in every possible way…and the bright ray of sunshine he didn't even realize his gray world was missing. Suddenly, falling into bed with his roommate isn't the worst idea he's ever heard. Just falling in love with her is.
But one of them is keeping a secret that could turn their opposite attraction into utter disaster.
Romance Contemporary | Romance Comedy [Entangled Lovestruck, On Sale: August 10, 2020, e-Book, ISBN: 9781649370143 / eISBN: 9781649370143]
Bestselling author Mariah Ankenman lives in the beautiful Rocky Mountains with her two rambunctious daughters and loving husband who provides ample inspiration for her heart-stopping heroes.
Whether she's writing hometown heroes or sexy supernaturals, Mariah loves to lose herself in a world of words. Her favorite thing about writing is when she can make someone's day a little brighter with one of her books.