Hi, all, Jennifer here. Some of you may (or may not) know that a majority of the books that I've written usually take place in some sort of small New Jersey shore town.
Why? Well, most likely because I live in a small NJ shore town and I know it like the back of my hand. However, I also like to write about it, because there are so many bad ways NJ is depicted (yes, I'm looking at you, Jersey Shore TV show) that I feel the need to capture the better things about New Jersey.
Today, I'm happy to share with you WHY southern NJ shore towns make great small-town settings:
the year round population of most of the shore towns by me can range anywhere from 2,000 to 11,000—not counting Atlantic City. (In the summer that can increase to sometimes 200,000 people) But they are true small towns in the winter! Everybody knows everybody!
NJ shore towns have the most beautiful beaches. In fact, Ocean City, NJ was rated Best Beach in America by Coastal Living magazine this year beating out beaches in CA! Your hero or heroine can surf, fish, crab, paddleboard, or just walk the beach together at sunset.
Most southern shore towns have a boardwalk and/or downtown shopping district. The town I live in has BOTH, which adds to the things your heroine or hero can experience together. In my new release, FROM FAKE TO FOREVER, Ben and Sandra take Sandra's daughter to the boardwalk for pizza and rides.
Because most southern NJ shore towns have such a small year round population, the Chamber of Commerce always plan many fun (sometimes silly) events all year long to bring tourists into town. Some of my favorites are sand sculpting contests, local restaurant week, "Night in Venice," which is an annual boat parade, block parties, antique car and air shows, quiet festivals, and taffy sculpting.
I can go on, but these are just few examples of some of things that make NJ such a wonderful setting for my small-town romances. I hope you all get to check out FROM FAKE TO FOREVER and its setting of the shore town of Woodmanor, NJ. 🙂
Happy reading!
~Jennifer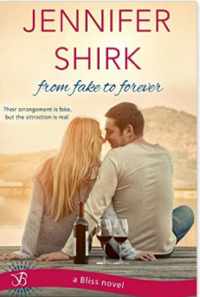 Their arrangement is fake, but the attraction is real.
Sandra Moyer's preschool is struggling, so when her sister suggests allowing a super-famous actor to research his latest role there, she reluctantly agrees. Except the actor turns out to be Ben Capshaw—a playboy who's never serious, always joking around, and who knows zero about kids or being a parent. Case in point: his involvement in the untimely death of the preschool's class pet…
Ben is enjoying teaching more than he thought he would, but that doesn't mean he's looking for a permanent position. Sure, he's ready for more serious movie roles and less goofing off, but the buttoned-up, beautiful Sandra and her young daughter are more than he bargained for. Plus, Sandra still won't trust him—what if it's all an act, research for the role? As the lines between make- believe and reality blur, Ben will have to decide if love is worth casting aside the role of his life for a new role…that could last a lifetime.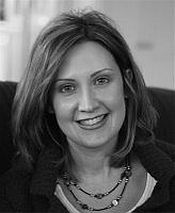 Jennifer Shirk has a bachelor degree in pharmacy-which has in NO WAY at all helped her with her writing career. But she likes to point it out, since it shows romantic-at-hearts come in all shapes, sizes, and mind-numbing educations.
She writes sweet (and sometimes even funny) romances for Samhain Publishing, Avalon Books/Montlake Romance and now Entangled Publishing. She won third place in the RWA 2006 NYC's Kathryn Hayes Love and Laughter Contest with her first book, THE ROLE OF A LIFETIME. Recently, her novel SUNNY DAYS FOR SAM won the 2013 Golden Quill Published Authors Contest for Best Traditional Romance.
Lately she's been on a serious exercise kick. But don't hold that against her.