1–What's the name of your latest release? 
Wild Love
2–What is it about? 
My hero, Colin Brooks, has returned to Antero Brewing, but it's not exactly the homecoming he was hoping for. His partners no longer trust him, and the building where he lives and brews his honey-sweetened beer is little more than a shack. The only one who gives him any affection is his hound-dog puppy, but he'd like to change that with the luscious cook at the corner deli.
My heroine, Peaches Guidry, doesn't trust good-looking charmers like Colin. Besides, she's got enough on her plate managing the Salty Goat deli and dealing with her underhanded assistant. But Colin's admiration for her cinnamon rolls expands to Peaches herself. And the soft-hearted baker finds herself falling for the last man she should be interested in.
3–What word best describes your heroine? 
Determined
4–What makes your hero irresistible? 
He's a reformed bad boy, trying to win back his place at the local brewery.
5–Who are the people your main characters turn to when they need help? 
Well, Colin turns to Peaches, since she's the only one who'll talk to him at first. Peaches turns to her boss, Ruth Colbert, and to her own good sense.
6–What do you love about the setting of your book? 
It's based on a real place, Crested Butte, Colorado. As a Colorado transplant myself, I love the mountain resort towns with their gorgeous scenery and their quirky characters.
7–Are you a plotter (follow an outline) or a pantster (write by the seat of your pants)?
A plotter with pantser tendencies. I always start off with a plot in mind and I usually write it out for myself so I know where I'm going. But I usually change it as I go–the characters kind of take over and change direction sometimes.
8–What is an ideal writing day for you? 
I usually work in the afternoon. Ideally, I get going after lunch and then work for half-hour intervals with breaks in between. I need to stop now and then just to catch my breath and get a few chores done!
9–Do you listen to music while you write, need total silence, or do you have the TV on?
Total silence, I'm afraid. I really wish I could listen to music, but it's too distracting.
10– How do you approach research? 
Google. Basically, I think we're all spoiled by having so much stuff at our fingertips But with subjects like brewing, I get to also do some in-person research. I once spent a very pleasant afternoon at a local craft brewery learning all about red ale.
11–What is your publishing journey story? 
I've been doing this for around eleven years now. I started writing fiction while I was still teaching since it was a nice break from the academic stuff I had to write for my job. It turned into a full-time thing when my hubs took a new job in Colorado and I took early retirement. I've experimented with lots of different types of fiction, but I keep coming back to romance!
12–Do you have critique partners/writing groups you want to give a shout-out to? 
I've worked with different people over the years, but Teri Wilson has been my critique partner for quite a while now.
13–What're the most frustrating things about being an author? 
Getting from the beginning to the end! Usually, I know some of the scenes I want to include but it's working out how everything will fit together that throws me!
14–What's your favorite scent?
It used to be Purple Seductia, but they don't make it anymore. Sigh.
15–What movie will you watch no matter what if it's on TV? 
There are several, but let's go with Ocean's 8. I love those fierce ladies, and the scene where each of them walks down the staircase in her Met Gala finery makes me cheer!
16–Do you like breakfast, lunch, or dinner best? 
Dinner. It's the end of the day and I get to settle down with a glass of wine and my hubs.
17–What's one thing you wish you knew more about? 
Finance. I'd love to do a mystery with a financial twist, but I'm afraid of getting the details wrong.
18–What's the silliest thing you've recently done?
Ordered marshmallows on Amazon. They were good, too!
19–What can readers expect from you next? 
I'd like to move into cozy mysteries, and I'm working on a math romance. Plus I'd like to get back to my Konigsburg, TX series.
20–How can readers reach you?
I love to hear from folks. You can reach me at [email protected]
Brewing Love #3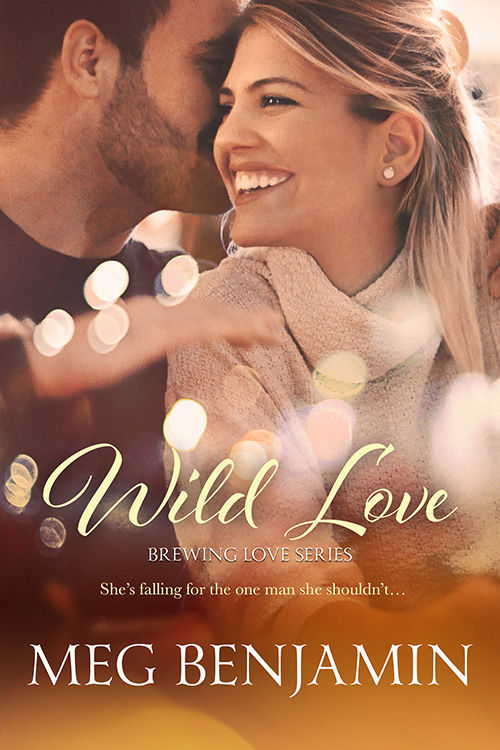 After one bad relationship too many, Peaches Guidry came to the mountain resort town of Antero, Colorado to start over. Now, she's manager of a great restaurant and on her way to bigger and better things without anyone complicating her life. The upcoming grand opening of the local brewery's new pub is the perfect opportunity to introduce more customers to her menu. A partnership with Antero Brewing could bring her business to a whole new level.
But then Colin Brooks strolls into town. Rugged, yet charismatic. The bad boy with a heart of gold—the kind of man she can't resist.
Her friends at the brewpub, though, are quick to tell her Colin isn't exactly new in town. He's the black sheep of Antero and disappeared years ago without a word. Now he's back and hoping to prove he's changed, but the welcome they give him is harsher than the winter winds.
She knows she shouldn't be falling for someone that everyone says can't be trusted. And getting tangled up in his wild past could ruin the future of everything she's worked so hard to build… So why can't they stay away from each other?
Each book in the Brewing Love series is STANDALONE:
* Love on Tap
* Saison for Love
* Wild Love
Romance Contemporary [Entangled: Amara, On Sale: April 20, 2020, e-Book, ISBN: 9781682815465 / eISBN: 9781682815465]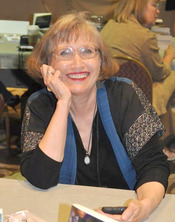 Meg Benjamin is an author of contemporary romance. Her books have won an EPIC Award for Contemporary Romance, the Romantic Times Reviewers' Choice Award, the Holt Medallion, and the Award of Excellence among other honors. Meg lives in Colorado with her DH and two rather large Maine coon kitties (well, partly Maine Coon anyway).