Inspiration is a funny thing. It is sometimes found in the oddest of places and often leads us down paths we never saw coming. Such was the case for my upcoming psychological suspense novel, Fractals. My ideas generally start small. This one born of my own fascination with an article about the microscopic topography of tears and the life events that might influence those tears. But it wasn't until a conversation with a former student sparked life into my main character, Carly Dalton, and with her came the driving force of this novel: trauma.
We all experience trauma to varying degrees, and I've not shied away from it in my Blood Secrets Series, but I knew from the start that this story was different. My heroine was a teenager and my hero her teacher, their relationship taboo from the start. And although Fractals is not a romance, it does straddle the line of moral code on more than one occasion, which was a risk from the start. But one thing I've learned is that when a character begs for her story to be told, as an author it's my job to ignore the risks and set pen to paper. Unlike my other books, Fractals is meant to do more than entertain. It's meant to be a story for our time, hard-hitting and uncomfortable … in a word, risky.
Anne Lamott once wrote, "Risk being unliked. Tell the truth as you understand it. As a writer you have a moral obligation to do this. And it is a revolutionary act–truth is always subversive." While I have no delusions of being a revolutionary, I have told Carly's story as I understand it and can only hope that Fractals serves to shine a light on subject matter that most of us would rather brush under the rug: the stark reality of human trafficking and abuse.
At its core, Fractals is the story of Carly Dalton and Asher Thompson, both scarred by life and flawed in their own ways. It's about their struggle for truth and justice within a broken system that feeds human trauma. It's about using whatever means necessary to piece broken lives back together–regret, revenge, redemption, or reclamation.
So while we often come to fiction for a happy escape or a sure happily ever after, it's certainly not the driving force of all narratives. I'll forever be changed by these characters and the stark reality they forced me to face. I had no choice but to risk the fallout of an uncomfortable topic and I'd be lying if I said it hasn't taken me a while to make peace with that. But with the release of Fractals less than twenty-four hours away, I can only hope that I haven't scratched a scab too deep. If Carly and Asher are able to touch your life the way they've touched mine, then the risk of this fiction will be well worth the reward.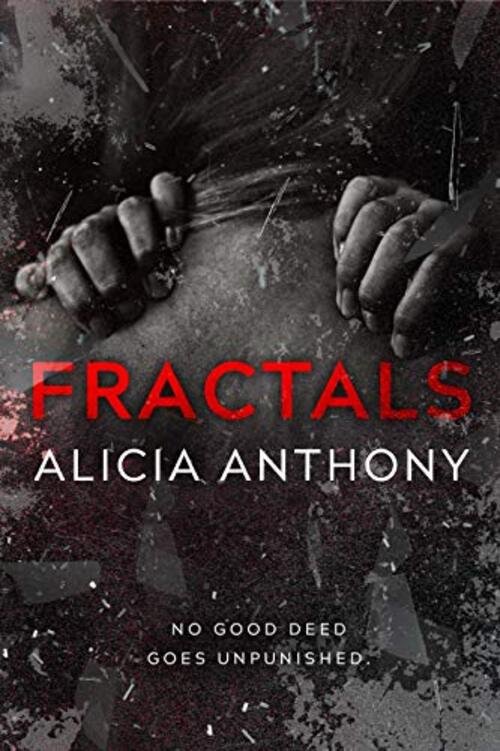 From award-winning author Alicia Anthony comes a harrowing tale of redemption and revenge, fueled by the traumas that shape us.
Seventeen-year-old Carly Dalton should've known Asher Thompson had secrets. Why else would he be in a truck stop bar in the middle of a school night? And she definitely shouldn't have accepted his offer. But here she was, new school, new friends, same old problems. Now she was sitting in a police station keeping secrets of her own, with nowhere to go and only one person left to care.
High school science teacher Asher Thompson only wanted to help. He first told himself that the night he pulled Carly, a rain-soaked teenager, from the floor of the local truck stop bar. Now, with the girl's father dead and sister missing, he was doing it again, opening his home to her as a temporary guardian. But as Carly's brutal present begins to crack open a door to Asher's own painful past, he's forced to choose … protect his student or save himself.
And Asher already knows … no good deed goes unpunished.
***
Fractals is an emotionally intense psychological suspense that explores the impact of trauma on our perception of right versus wrong. Readers of Lisa Unger, Ruth Ware, and Alice Feeney will appreciate the edge of your seat twists in this complex thriller.
Content Warning: This book contains elements of human trafficking which may be difficult for sensitive readers.
Thriller Psychological [Drury Lane Books, On Sale: March 16, 2021, Paperback / e-Book, ISBN: 9781733362481 / eISBN: 9781733362474]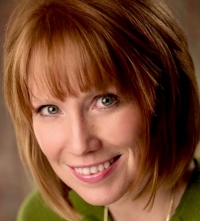 Alicia Anthony's first novels were illegible scribbles on the back of her truck-driver father's logbook trip tickets. Having graduated from scribbles to a laptop, she now pens novels of psychological suspense in the quiet of the wee morning hours. A full-time elementary school Literacy Specialist, Alicia hopes to pass on her passion for books and writing to the students she teaches.
A two-time Golden Heart® finalist and Silver Quill Award winner, Alicia finds her inspiration in exploring the dark, dusty corners of the human experience. Alicia is a graduate of Spalding University's School of Creative & Professional Writing (MFA), Ashland University (M.Ed.), and THE Ohio State University (BA). Go Bucks! She lives in rural south-central Ohio with her amazingly patient and supportive husband, incredibly understanding teenage daughter, two dogs, three horses, a plethora of both visiting and resident barn cats, and some feral raccoons who have worn out their welcome.
When she's not writing or teaching, Alicia loves to travel and experience new places. Connect with her online. She'd love to hear from you!