Jen: What inspired you to write Coming Home for Christmas?
RaeAnne: I'm very intrigued by stories of women who go missing and the impact that has on their loved ones. Usually, the boyfriend or husband is blamed (often correctly). But what if a woman goes missing, her husband faces accusations and suspicions, and she shows up again–alive and mostly well–years later? After everything they have been through and all the pain of the past seven years, is it possible to reconnect?
How does losing her parents and postpartum depression affect Elizabeth Hamilton's relationship with her husband and children?
Despite various treatments, Elizabeth continued to spiral downward after her beloved parents died suddenly in a boating accident. Postpartum depression made everything worse until on one desperate wintry night, she didn't feel she had any other choice but to flee to protect her family. The ramifications of that decision have lasting effects on Elizabeth and for everyone she loves.
How does a fateful event change her life forever?
On the night she runs away to protect her family, Elizabeth is in a terrible car accident where she suffers severe injuries and almost dies. She loses her memory for a long time. Only after it starts to return does she realize how very much she lost that night.
Seven years later, Elizabeth must once again fight for her life. What is the driving force behind her desire to make amends?
She wants to make things right for Luke and her children, to keep him from going to prison for something he didn't do and to face her own fears.
Are you currently at work on your next project?
I recently finished a book that's coming out March 17, 2020, THE SEA GLASS COTTAGE, which is another standalone hardcover. This one features three strong women and is full of flowers, firefighters, and family. I'm now writing the final book in my Haven Point series, SUMMER AT LAKE HAVEN, which comes out in July 2020. This is Samantha Fremont's book–one many readers have been asking me to write!
What is the best way for readers to stay connected with you?
They can reach me via my website, www.raeannethayne.com or on Facebook at AuthorRaeAnneThayne, Instagram (@RaeAnneThayne) or Twitter @RaeAnneThayne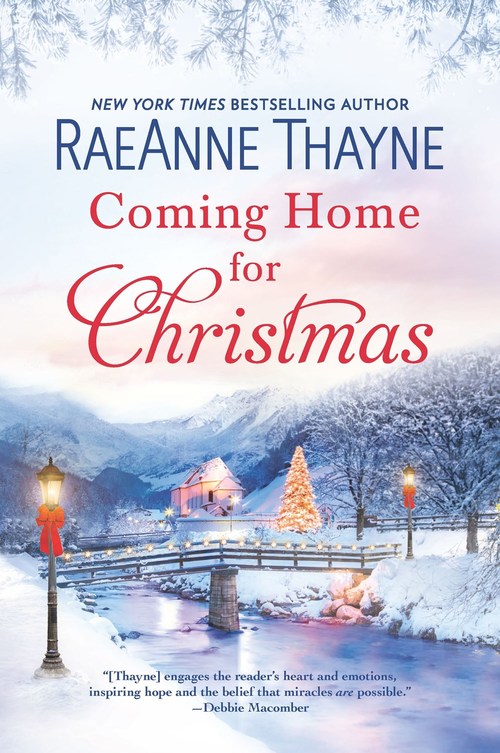 Hearts are lighter and wishes burn a little brighter at Christmas. . .
Elizabeth Hamilton has been lost. Trapped in a tangle of postpartum depression and grief after the death of her beloved parents, she couldn't quite see the way back to her husband and their two beautiful kids…until a car accident stole away her memories and changed her life. And when she finally remembered the sound of little Cassie's laugh, the baby powder smell of Bridger and the feel of her husband's hand in hers, Elizabeth worried that they'd moved on without her. That she'd missed too much. That perhaps she wasn't the right mother for her kids or wife for Luke, no matter how much she loved them.
But now, seven years later, Luke finds her in a nearby town and brings Elizabeth back home to the family she loves, just in time for Christmas. And being reunited with Luke and her children is better than anything Elizabeth could have imagined. As they all trim the tree and bake cookies, making new holiday memories, Elizabeth and Luke are drawn ever closer. Can the hurt of the past seven years be healed over the course of one Christmas season and bring the Hamiltons the gift of a new beginning?
Inspirational | Holiday | Women's Fiction Contemporary [HQN, On Sale: September 24, 2019, Trade Size / e-Book, ISBN: 9781335504999 / eISBN: 9781488085864]
Stories of Hope, Healing, & Heart from USA Today Bestselling author
RaeAnne Thayne will do anything to tell a story. In 15 years as a newspaper reporter and editor, she rode along with a motorcycle gang, took a trip in a hot air balloon and even gave a hunky country music star her home phone number (it was for an interview — honest!).
When she wasn't working as a journalist, though, RaeAnne worked on her real love — writing romance novels. She dreamed of publishing a book long before she ever thought it was possible. In fact, college friends used to spend hours when they should have been studying, trying to help her come up with a good pseudonym (none of which she actually ended up using, since she writes under her own name!).
After graduating from college, she took a job as a reporter at a daily newspaper, then moved to news editor. It wasn't until she was home on maternity leave after the birth of her first child in 1990 that RaeAnne seriously tried her hand at fiction writing. She sold her first book in 1995 and quit her editor job two years later to write full-time.
She is a two-time recipient of the Heart of Romance Reader's Choice award and has been a finalist for the RITA and for the National Reader's Choice award.
***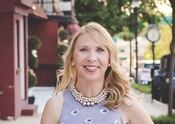 Jennifer Vido is best known for her nationally syndicated Jen's Jewels author interview column. A savvy book blogger she dishes the scoop on the latest happenings in the publishing business. As a national spokesperson for the Arthritis Foundation, she has been featured by Lifetime Television, Redbook, Health Monitor, The New York Times, The Baltimore Sun, Healthguru.com, and Arthritis Today. She is the author of the Piper O'Donnell Mystery series. Currently, she lives in the Baltimore area with her husband and two sons.