Jen: What was your inspiration behind Girls of Brackenhill?
Kate: When I was a kid, we didn't take big fancy vacations. Our only trip to Disney World lasted two days: we drove down in a rented car and stayed an hour away with my great grandparents in July. Instead of hotels and airplane trips, we went camping. Up and down the East Coast, to whatever state park was drivable. When I was about fourteen, we camped in the Catskills and drove through a town called Roscoe NY. My dad parked the car and led us up a steep incline to Dundas Castle. At the time, it was marked as private property, but it was abandoned and not monitored in any way. The doors were all unlocked and we spent (to my memory) hours there, exploring every square inch of this abandoned castle. Memory is a fickle thing but I do remember the basement being a series of very small rooms. I remember this day with more clarity and fondness than either of the two days I spent at Disney World.
When I had to plan my next book, I really wanted to write a ghost-like story. The memory of the castle came back to me and in the weird, clash of creative wind, Brackenhill was born. Strangely, I wrote a ton of brainstorming ideas and THEN I followed up with research about the real history of Dundas Castle and found that a number of my fictional hauntings mirrored the true legends around the castle. All the hair on the back of my neck stood up!
How does Hannah Maloney feel about returning to the Catskills upon the tragic death of her aunt?
Ohhhhh this one is complicated! I think she's terrified but also, weirdly intertwined, is the sensation of returning "home" to a place that once was a safety net for her. She has all these wonderful memories of this magical, secret, woods, house, outbuildings, river, all with her sister, set against a backdrop of nebulous evil and she doesn't know why. She also is probably afraid–the castle invaded her dreams last time she stayed there!
What's running through Hannah's mind when she discovers a human bone near the estate?
Hannah has told herself this narrative that her sister ran away for almost twenty years. She has talked herself into believing this without knowing for sure if it's true. She doesn't want the bone to be Julia's because then the fantasy that her sister is still alive will come crashing down around her. She's constructed a lot of her life on this belief–even Googling different iterations of her name, concocting elaborate fantasies of a reunion. But I think the rational part of her knows that the bone could be Julia's and this causes cognitive dissonance, which is stressful.
Why does Hannah feel compelled to launch her own investigation despite the danger of it?
I think she knows that parts of her past are buried, even to her conscious self. She knows that she doesn't know the whole story of Julia's disappearance and she doesn't remember all the events leading up to that one fateful night, as well as the days after. I think that she knows she's been living "half a life", keeping parts of herself hidden away from Huck and her friends. Living as this person she wants to be, rather than the persons he is. All of this contributes towards this fundamental need to know what happened to her sister. Once and for all.
Any plans for a virtual book tour? And, what's the best way for readers to stay connected with your latest happenings?
So far, I don't have specific plans for a virtual book tour. I have a few events in the works with some friends–some panel type events but nothing is set in stone! With Covid, it's been a bit difficult to find a way to reach readers. But! People can find me online: I'm active on Facebook, Instagram (@KateMoretti1), and Twitter (@KateMoretti1), and any upcoming virtual event will be posted on these channels as well as my website. I will be hosting a week in Bloom with Tall Poppy Writers (a Facebook group dedicated to readers connecting with writers) where readers can find out about my life, my writing, my kids, my nonsense in general.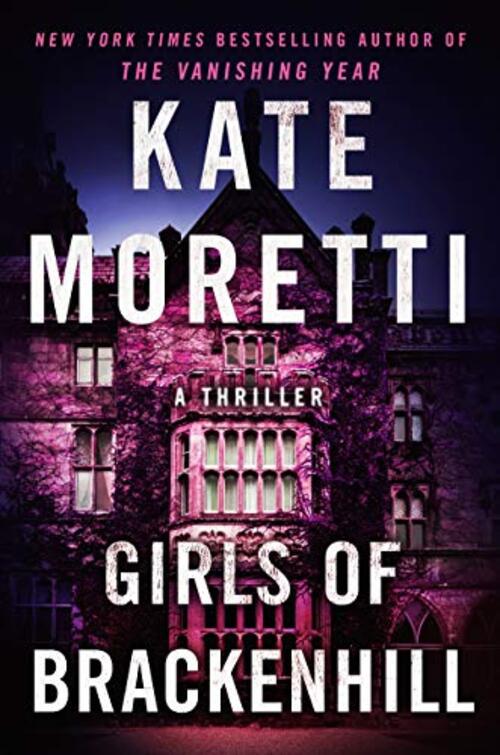 Haunted by her sister's disappearance, a troubled woman becomes consumed by past secrets in this gripping thriller from the New York Times bestselling author of The Vanishing Year.
When Hannah Maloney's aunt dies in a car accident, she returns to her family's castle in the Catskills and the epicenter of a childhood trauma: her sister's unsolved disappearance. It's been seventeen years, and though desperate to start a new life with her fiancé, Hannah is compelled to question the events of her last summer at Brackenhill.
When a human bone is found near the estate, Hannah is convinced it belongs to her long-lost sister. She launches her own investigation into that magical summer that ended in a nightmare. As strange happenings plague the castle, Hannah uncovers disturbing details about the past and startling realizations about her own repressed childhood memories.
Fueled by guilt over her sister's vanishing, Hannah becomes obsessed with discovering what happened all those years ago, but by the time Hannah realizes some mysteries are best left buried, it's too late to stop digging. Overwhelmed by what she has exposed, Hannah isn't sure her new life can survive her old ghosts.
Thriller Psychological [Thomas & Mercer, On Sale: November 1, 2020, Trade Size / e-Book, ISBN: 9781542000086 / eISBN: 9781542000086]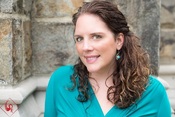 Kate Moretti lives in Pennsylvania with her husband, two kids, and a dog. She's worked in the pharmaceutical industry for ten years as a scientist, and has been an avid fiction reader her entire life. She enjoys traveling and cooking, although with two kids, a day job, and writing, she doesn't get to do those things as much as she'd like. Her lifelong dream is to buy an old house with a secret passageway.
***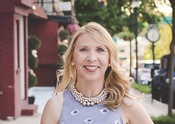 Jennifer Vido is best known for her nationally syndicated Jen's Jewels author interview column. A savvy book blogger she dishes the scoop on the latest happenings in the publishing business. As a national spokesperson for the Arthritis Foundation, she has been featured by Lifetime Television, Redbook, Health Monitor, The New York Times, The Baltimore Sun, Healthguru.com, and Arthritis Today. She is the author of the Piper O'Donnell Mystery series. Currently, she lives in the Baltimore area with her husband and two sons.