Jen: What inspired you to write PAPER DOLL LINA?
Robyn: After Charlottesville in 2017, I pulled back from social media and the news because it was such a horrible event to witness. I had a difficult time reconciling the fact that something like that was happening in 2017 vs 1950. In unplugging, I turned to writing and quickly discovered these characters. I didn't realize what I was writing about until I was well into revisions.
Please describe Lina Henry and the life she leads.
Lina Henry is a forty-something at-home mom who lives a Pinterest-perfect life. To the outside world, she and her family are #familygoals. When we meet Lina in the first chapter, she feels one-dimensional and likens herself to a paper doll— something to be dressed up and seen, not heard. Lina spends the novel learning how to breathe life into her paper doll existence to where she is a multi-dimensional, fully formed person who thrives.
What happens to Lina that causes her to take matters into her own hands?
Lina's children develop a website that goes viral. Through their handwork and determination, Lina begins to fight for them and eventually for herself. She also reconnects with her estranged best friend after being isolated for so long.
What do you hope readers take away from this novel?
PAPER DOLL LINA is ultimately about hope. I like to think about novels as either windows or mirrors— a window to look out of and be entertained or a mirror to look inwardly. I'd like Paper Doll Lina to be both a window and a mirror that through being entertained, readers are able to identify and analyze their own relationships closer.
What's the best way for readers to keep up-to-date on your latest happenings and book releases?
My website: https://robynlucas.com/ 
Thank you for sharing with our readers your powerful story about domestic violence. I wish you the best of luck with your inspiring release.
Thank you so much for your time.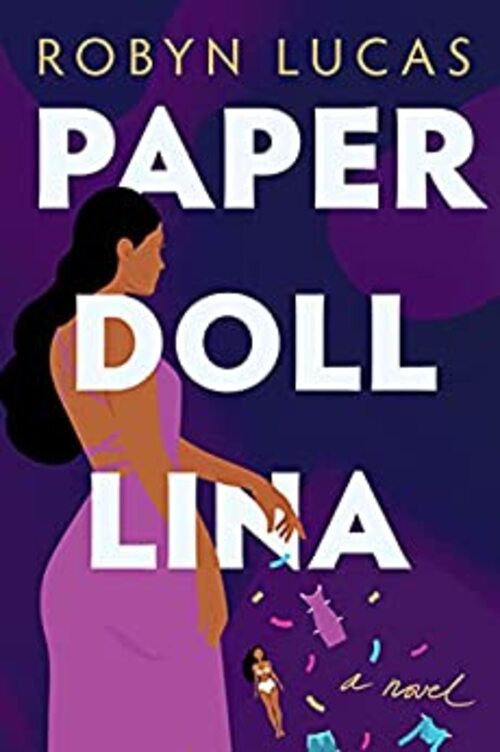 One rip is all it takes to expose the devastating truth behind a seemingly perfect life.
Lina Henry is a wife and mother who likens herself to a pretty paper doll. She lives in a beautiful home in the Atlanta suburbs. Her husband, David, is a well-to-do investment banker. She's raised two wonderful teenagers. To the outside world, the Henry family is perfect. What no one knows is that Lina's paper doll life is being torn apart in a controlling and abusive marriage. When Lina develops an unexpected friendship with another man, and reconnects with her former best friend, she begins navigating a way out of the emotional minefield that is her home.
But as David senses his loss of control, he becomes more dangerous, and Lina must do everything in her power to protect herself and her children. In order to take back the happiness she deserves, Lina must first rediscover the strength and the fearlessness of her three-dimensional self.
Women's Fiction Family Life | Women's Fiction Southern [Lake Union Publishing, On Sale: September 1, 2021, Trade Size / e-Book, ISBN: 9781542030151 / ]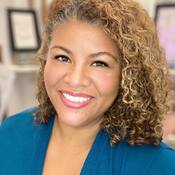 Robyn Lucas has always been a storyteller.
Being the middle child will do that.
After finding her way to Atlanta, GA by way of Hawaii, USVI, Miami, and South Carolina, Robyn Lucas developed a successful career in communications and marketing. Her background came in handy when her teenagers developed an award-winning mental health app which boasts over 100,000 downloads.
When Robyn is not writing, she enjoys spending time with her teens, Netflixing everything, reading, and snuggling with her dog, Trooper.