1–What is the title of your latest release?
2–What is it about?
When Leah returns to Heritage with plans to reopen her grandparent's store, she finds one big obstacle in her way—John Kensington. Not only did Jon make her high school years difficult, but he is now determined to thwart her professional efforts as well.
When Jon returns to Heritage to take his place in the family company, he quickly discovers his uncle has other plans. How can he prove he has what it takes to run the multi-million-dollar business if his uncle won't give him a chance?
Jon and Leah will have to learn to work together if either of them is going to have a professional future in their hometown.
3–What do you love about the setting of your book? 
I love small towns and I love Michigan, so I guess I love everything about the setting. I grew up in a small Michigan town and even though Heritage isn't based on where I grew up, it does have the close community. the quirks, and the charm.
One piece of the setting everyone has grown to love about Heritage is Otis, the moving hippo statue. And yes, he will make another appearance in this is an upcoming book and just maybe a few secrets will be revealed. 
4–How did your main character(s) surprise you? 
Three of the four POV characters seemed to refuse to really open up to me. I would think I have them figured out then they would do something that provided a huge insight into why they do what they do. That led to rewrites then more discoveries. I just need to learn to get my characters to be more upfront with me from the plotting stage.
5–Why will readers relate to your characters? 
My characters are wrestling with the other people's expectations and trying to answer the question of what will define them. I think this is so relevant today as daily we are bombarded with messages of expectations on social media. In the midst of all the crazy, where will we find our identity—our anchor.
6–What was one of your biggest challenges while writing this book (spoiler-free, of course!)? 
My fans have been waiting for the answers of Otis throughout this series. This was a huge task because although I had the answer, I had to figure out how to deliver it in a way that was meaningful, believable, and still fun. It was a challenge to write and was rewritten many times but I do love how it turned out.
7–Do you look forward to or do you dread the revision process? 
I actually love the revision process. After a few months of space from the book combined with the insight from my editors, I always feel like the story gets stronger. I love watching it really come to life on a new level.
8–What's your favorite snack to have on hand while writing? 
Chocolate – any kind, any form. And Coffee is on a constant drip but that isn't really a snack.
9–Where would you go for an ideal writer's retreat? 
Alone at a cabin in the mountains. I find trees, rocks, and rivers so inspiring and refreshing. And if I were alone, it would help me not get distracted which is easy to do. Although, if it was truly ideal, I would have a cook to keep me fed.
10–What's the best piece of writing advice you've received? 
Never stop learning and always strive to make the next book better than the last. And that is truly my goal.
11–Who is the fictional character you want to hang out with the most? (anyone in literature!)
I think Aslan. He is one of my favorite characters of all time. Always full or wisdom and love. And since he was written by C.S. Lewis it would be great to glean a bit of his wisdom as well. And there is that large soft mane. I love every mention of someone burying their face his in thick mane.
12–What's one of your earliest book memories? 
When I was four my nineteen-year-old cousin was reading Are you My Mother? to me. Once she realized I pretty much had it memorized, she began changing the words and making it even sillier. I was amazed and loved how she created a new story right in front of me.
13–If you had to write in a different genre, what would it be and why? 
Fantasy, because I love it. I love redefining the rules of life and creating a whole new world.
14–What song will automatically put you in a good mood? 
"Shut Up and Dance "by Walk the Moon. I know it is over played but seriously every time it comes on, I find myself singing along and dancing before it is over.
15–What is your favorite way to practice self-care?
Sitting in nature with a cup of coffee. I live in a city now, so it isn't as easy as when I lived in the woods growing up, but there is something about sitting in the morning light with a soft breeze sipping my favorite beverage that just fills me up.
16–What can you eat and never get sick of? 
Ice Cream. It is my go-to and my best friend… Okay, maybe not my best friend but it feels that way at times.  
17–Will you share a favorite, recent-ish book you recommend? 
Then There Was You by Kara Isaac. This has been out a few years but since my TBR pile is out of control it feels recent to me. It was the perfect combination of laugh-out-loud moment and yet I found myself ugly crying a few times too. All the feels and such a great ending with a swoon worthy romance. I highly recommend it.
18–Do you have any hobbies? 
Creating. I know that is vague, but it is true. Sometimes I like to sew, other times scrapbook, sometimes I like to make jewelry. I just love the process of creating and learning a new skill along the way.
19–Are you an early bird or a night owl?
I want to be an early bird because when I can do it, I feel so accomplished. I have managed to do it several seasons of my life, but naturally I always seen to drift back to being a night owl.
20–What can readers expect from you next? 
This is the final book in the Restoring Heritage Series, but we aren't saying goodbye just yet to everyone. Right now, I am working on a spin off series that follows Logan and Liam, two characters we met in You Belong with Me (Book one of the Restoring Heritage Series). I don't have an exact timeline yet but follow me on social media or signup for my newsletter for updates to come.
Restoring Heritage Book #3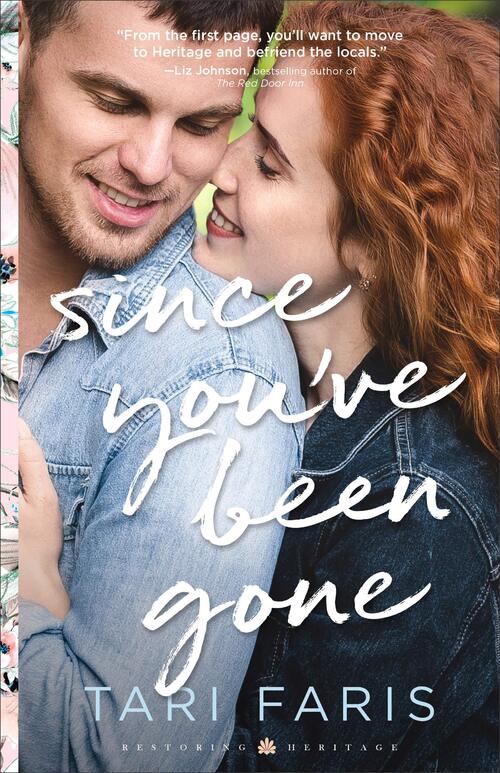 Leah Williams is back in the quaint town of Heritage, Michigan, and ready to try again to make her business a success. But blank slates are hard to come by, and a piece of her past is waiting for her there. Heir to the Heritage Fruits company, Jonathan Kensington is the guy who not only made Leah's past difficult, he also seems determined to complicate her present as well.
Jon is trying to prove to the Heritage Fruits board that he, not his manipulative uncle, should be running the business. The board insists Jon find a new owner for the building that will house Leah's business. To avoid forcing a buyout of Leah's part of the building, Jon strikes a compromise with Leah, and the two go into business together. With her vision and his know-how, it might work. And Leah might realize he's loved her since high school. If only he didn't keep on shooting himself in the foot by boxing her out of important decisions.
Sparks fly in this romantic story of two people who must learn to trust both each other and the one who called them to this journey.
Inspirational Romance [Revell, On Sale: September 7, 2021, Paperback / e-Book, ISBN: 9780800736491 / eISBN: 9781493431809]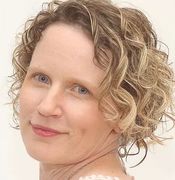 Tari Faris has been writing fiction for more than 10 years. A member of American Christian Fiction Writers and My Book Therapy, she works for My Book Therapy, manages learnhowtowriteanovel.com, and is a 2017 Genesis Award winner. She has an MDiv from Asbury Theological Seminary and lives in the Phoenix, Arizona, area with her husband and their three children. Although she lives in the Southwest now, she lived in a small town in Michigan for 25 years.