Jen: What inspired you to write THE SHOW GIRL?
Nicola: Well, the truth is I had no idea I would be writing about a Ziegfeld show girl when I started thinking about my second novel. I had written article for a travel magazine about a hotel in the Adirondacks called The Point that was originally built by William Avery Rockefeller II to use as his family's summer compound. Today it's a five-star resort that promises guests a taste of times gone by while "roughing it" in extreme luxury. Through my research for this article, I learned about several of these "Great Camps" along the rugged lakeshores of upstate New York all built by Guided Age magnates and I knew that there was a story hiding out in those woods that was begging to be told, I just didn't know what that story was yet.
So, on a chilly Friday afternoon my husband, my son and our two chihuahuas loaded into the car and drove the five-and-a half hours from Manhattan to Saranac Lake in the Adirondacks where we stayed at one of these "Great Camps" called White Pines Camp. The next morning we were given a tour of the 13 cabins and cottages on the grounds by a local historian where we learned that in 1926 White Pines Camp was where President Coolidge spent his summer and set up his "Summer White House." And then our tour guide told us about the original owner of the camp and casually mentioned that his wife had been a Ziegfeld girl, "a real party girl" he said. Apparently, she used to say that her guests should never have to walk more than 500 feet without a drink in their hand, so she had bar tenders set up fully stocked bar carts on the trails.
I looked at my husband and smiled. I knew I had found my way into this story. I started to picture and conjure up the life of a fictional Olive Shine – a feisty and glamorous show girl throwing parties in this woodsy, rustic compound set on the lake shore. I began to research the life of a Ziegfeld Girl, their rigorous rehearsal and performance schedules, their elaborate costumes, and their many, many admirers at the stage door.
How much research was needed in order for the story to ring true with readers? And, what was the most fascinating thing you learned?
A lot! I've always been fascinated with the glamorous 1920s so it was an absolute treat to delve into this decade and really understand the motivations of the flappers, the impact of prohibition, and of course the events that brought the party to a crashing halt.
I read a ton of books about the Ziegfeld Follies and was specifically interested in the story of Doris Eaton Travis who at 14 years old was the youngest girl in the follies. She lived to be 106 and performed on the New Amsterdam theater stage for her 100th birthday leading a conga line of 24 dancers. She wrote a book called The Days We Danced that talked about her performances and her theatrical family and it was instrumental to me in getting a sense of the world.
Another book that helped me immensely was called The Ziegfeld Touch, which not only gave great insight to the fascinating showman's life, it also detailed every single show, the dates it ran, who performed in it, which numbers were included, along with pictures of the performers of stage and the copies of the programs.
I was most fascinated to learn about how the women were selected for the Ziegfeld Follies, their rigorous rehearsal and performance schedules, their elaborate costumes, and their many, many admirers at the stage door.
Let's talk about Olive McCormick and her dream to become a star. Please briefly describe her journey and the struggles she faces along the way.
Olive McCormick (who later changes her name to Olive Shine for the stage) has been absolutely determined to make it onto the Broadway stage as one of the infamous and revered Ziegfeld Follies and she's done everything she can to improve those chances, including allowing herself to be seduced by an older man she meets one night in Hollywood who spikes her drink, claims to be a studio executive and promises to put in a good word for her with Mr. Ziegfeld. Although in those early pages we cringe as Olive makes questionable, naive choices, soon she is able to put the past behind her and is beginning to enjoy, or rather revel in her success as an up-and-coming Ziegfeld girl.
What happens when she meets Archie Carmichael, a handsome and wealthy man?
Archie is the first man Olive has met who admires her for her independent ways and she quickly falls in love, but a scandalous secret from her past threatens to ruin her chances of a happy-ever-after. I don't want to give too much away but, in the end, she has to decide if she's willing to give up the life she loves for the man she loves.
So much of this book deals with female ambition and drive. For many women our lives depend on it – we simply cannot thrive without pursuing our creative interests, and in Olive's case it's performing. When we are able to delve into, and find success in the things that we love, we feel alive.  In the 1920s women had earned the right to vote and many women, specifically those known as flappers, were fiercely defending their freedom to live their lives, dress, dance and speak out the way they wanted to. But despite the changing times, there was still a huge part of society who looked down upon that desire. Sacrifices had to be made.
What's the best way for readers to stay connected with you?
I love to hear from readers. I'm on Instagram, Facebook, and TikTok @nicolaharrisonauthor
Twitter @nicolahauthor
My website is www.nicolaharrison.com where you can sign up for my newsletter.
Or you can email me at nicola@nicolaharrison.com
If you want to get into 1920s mood I created a playlist on Spotify
Thanks for chatting with me about your new release, THE SHOW GIRL which is now available wherever books are sold. Happy summer!
Thank you so much and happy reading!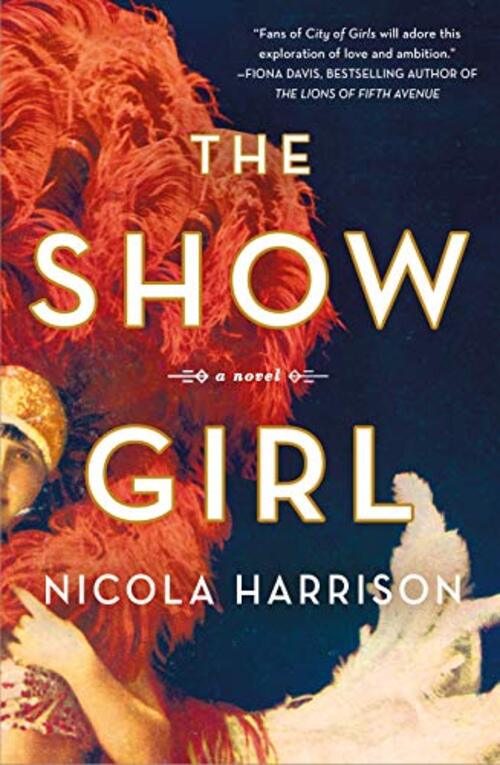 Nicola Harrison's The Show Girl gives a glimpse of the glamorous world of the Ziegfeld Follies, through the eyes of a young midwestern woman who comes to New York City to find her destiny as a Ziegfeld Follies star.
It's 1927 when Olive McCormick moves from Minneapolis to New York City determined to become a star in the Ziegfeld Follies. Extremely talented as a singer and dancer, it takes every bit of perseverance to finally make it on stage. And once she does, all the glamour and excitement is everything she imagined and more–even worth all the sacrifices she has had to make along the way.
Then she meets Archie Carmichael. Handsome, wealthy–the only man she's ever met who seems to accept her modern ways–her independent nature and passion for success. But once she accepts his proposal of marriage he starts to change his tune, and Olive must decide if she is willing to reveal a devastating secret and sacrifice the life she loves for the man she loves.
Historical | Romance Historical [St. Martin's Press, On Sale: August 10, 2021, Hardcover / e-Book, ISBN: 9781250200150 / eISBN: 9781250200167]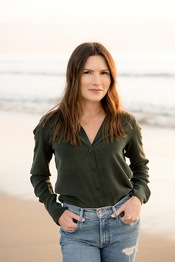 Born in England, Nicola Harrison moved to CA where she received a BA in Literature at UCLA before moving to NYC and earning an MFA in creative writing at Stony Brook. She is a member of The Writers Room, has short stories published in The Southampton Review and Glimmer Train, and articles in Los Angeles Magazine and Orange Coast Magazine. She was the fashion and style staff writer for Forbes, had a weekly column at Lucky Magazine, and is the founder of a personal styling business, Harrison Style.
***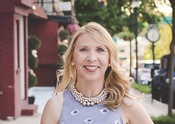 Jennifer Vido is best known for her nationally syndicated Jen's Jewels author interview column. A savvy book blogger she dishes the scoop on the latest happenings in the publishing business. As a national spokesperson for the Arthritis Foundation, she has been featured by Lifetime Television, Redbook, Health Monitor, The New York Times, The Baltimore Sun, Healthguru.com, and Arthritis Today. She is the author of the Piper O'Donnell Mystery series. Currently, she lives in the Baltimore area with her husband and two sons.