"When I'm with you, I get these crazy feelings," she started slowly. "Emotions I've never experienced before come bubbling up out of nowhere. They're so powerful, they take my breath away." Even as Samantha recognized the complete truth of what she'd said, it was impossible to miss the effect her words had on Trey. He looked stunned.
"Crap," she muttered, wrapping her arms around herself protectively. "This isn't coming out the way I wanted. I must sound insane."
But instead of backing away like she expected, Trey took her into his arms, squeezing tight and making the most calming shush- ing sounds she'd ever heard.
"You don't sound insane," he said, tugging her close until her head was nestled comfortably under his chin. "I completely get everything you're saying. It's not crazy at all."
Samantha pulled away, opening her mouth to tell him she didn't appreciate being patronized. She was so focused on what she was about to say, she forgot about Trey's mug sitting on the edge of the counter. At least until her flailing hand slammed into it and sent it flying, spinning the thing into the tile backsplash hard enough to shatter it into a thousand pieces, dark coffee going everywhere.
She couldn't have explained what happened next if someone asked her to try. One moment, she was staring at the puddles of liquid and ceramic shards scattered over the counter, and the next, she was lunging for the mess as if she thought she could stop time and force the pieces back together if she only moved fast enough. Samantha knew it was stupid even as she reached for the sharp fragments of the mug. Her mind screamed at her to stop, that she was a doctor who made a living with her hands. Slicing them to ribbons wouldn't end with her embarrassment. It would put her out of commission for a while.
But before she could grab any of the pieces, a blur of motion intercepted her hand. She stared, horrified as one of the bigger pieces sliced into Trey's palm. Bright red blood mixed with the coffee already on the counter and she gasped.
"Oh no! I'm so sorry!"
She quickly reached for his hand to see how bad it was. One glance confirmed it was as terrible as she'd feared. The gash slanted sideways across his palm, shallower near the thumb side and much deeper toward the outer part of his hand.
Samantha went straight into doctor mode, smacking Trey's free hand as he reached for the dishrag she had hanging on a hook by the fridge. "Don't use that…it's dirty," she said firmly as she pulled him closer to the sink so the blood would drip in there and not all over the floor. "I have a first-aid kit in the bathroom. I'll be right back. Keep pressure on it."
Her mind was a blur as she ran for the bathroom, bringing back the kit and snapping rubber gloves on her hands before seeing to Trey's wound. As she gently wiped the blood away, she realized the laceration wasn't nearly as bad as it seemed at first. The bleeding had already slowed to a trickle and the medial portion of the cut, which she'd been sure would need stitches, seemed to be sealing up quickly. But she cleaned the wound properly regardless, placing a swatch of gauze on it, then tightly wrapping a bandage around his hand.
"It's not bleeding as badly as it was a minute ago, but I still think we need to have a doctor look at this."
He chuckled, tilting her face upward for a soft kiss. "I did have a doctor look at it."
"I mean a real doctor." She frowned, not sure how he could laugh—or plant a kiss on her—at a time like this. "And I'm serious about your hand. You're SWAT, but that doesn't mean you're immune to infection."
"I'll get it checked out. Promise."
Samantha wasn't sure she could trust him. He had a look on his face that suggested he thought the slash across his hand was no big deal. She was about to tell him how serious she was when he stopped her with another soft kiss.
"But I'll do it later," he murmured against her lips, his warm breath tracing across her skin in a way that made her brain go all fuzzy. "Right now, I'd rather get back to what we were talking about before you murdered that poor, defenseless coffee mug. You know, those crazy feelings and emotions that take your breath away."
"I think I vaguely remember saying something about that." At times like this—when he was looking at her like he wanted to eat her up—it seemed his eyes almost glowed with an inner warmth. It was hypnotizing. "I hope I didn't scare you by admitting that."
He let out another soft laugh, then followed it up with an even softer kiss. "You definitely didn't scare me. In fact, I think I quite like the idea of being able to take your breath away."
Samantha realized then that she was in trouble. More trouble than she could ever have imagined. There genuinely was some- thing about this man that took her breath away. It both scared and thrilled her at the same time.
"Then kiss me and see if it happens again," she whispered.
***
Excerpted from Rogue Wolf by Paige Tyler. © 2021 by Paige Tyler. Used with permission of the publisher, Sourcebooks Casablanca, an imprint of Sourcebooks, Inc. All rights reserved.
SWAT #12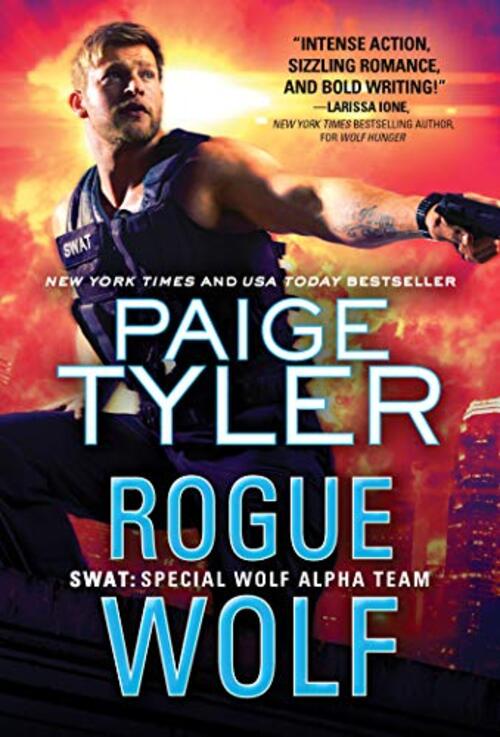 The next SWAT werewolf romance from bestselling author Paige Tyler is sure to make you howl for more!
There's been a wicked attraction between SWAT werewolf Trey Duncan and medical examiner Samantha Mills since the two met, but Trey's never worked up the nerve to ask her out. So when Samantha says she wants to cash in the favor Trey owes her for a date, it seems like the perfect time to confess his true feelings. But the trouble with wolves is that they're never far from danger, and this time Trey is going up against a monster the likes of which his Dallas SWAT team has never seen… This time it's going to take everything Trey and Samantha have to crack the case and protect each other.
Praise for Paige Tyler's wolf shifter romances:
"Intense action, sizzling romance, and bold writing! Paige Tyler's SWAT Series hits all the right marks."—Larissa Ione, New York Times bestselling author, for Wolf Hunger
"SWAT is hot hot HOT!"—Kerrelyn Sparks, New York Times bestselling author, for In the Company of Wolves
"A steamy, action-packed walk on the wild side! …The sexy wolves of SWAT are not to be missed!"—J.D. Tyler, bestselling author of the Alpha Pack series, for Wolf Trouble
"Hot, action-packed, and sexy as hell."—Sara Humphreys, award-winning author, for Hungry Like the Wolf
Romance Paranormal | Paranormal Thriller [Sourcebooks Casablanca, On Sale: August 31, 2021, Mass Market Paperback / e-Book, ISBN: 9781728205588 / eISBN: 9781728205595]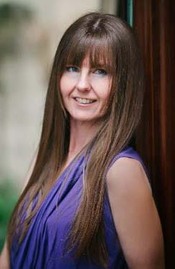 Paige Tyler is a New York Times and USA Today bestselling author of sexy, romantic fiction. She and her very own military hero (also known as her husband) live on the beautiful Florida coast with their adorable fur baby (also known as their dog). Paige graduated with a degree in education, but decided to pursue her passion and write books about hunky alpha males and the kickbutt heroines who fall in love with them.