Jen: What inspired you to write THE SILENT CONSPIRACY?
LC: Jack and Taylor's story wasn't finished in THE NETWORK and I wanted to continue it with a new storyline in THE SILENT CONSPIRACY. Themes that I felt drawn to include were those of bias in the media, the health care crisis in this country, and the continuing theme of spiritual warfare. As both characters are investigative journalists, there are so many different stories that could pull them in. I'm also very attached to both characters and was excited to have the opportunity to have their journey continue.
For those readers not familiar with THE NETWORK, what is the premise of the story?
In THE NETWORK, a shadowy group is manipulating society through the media, entertainment, and legislature. Jack Logan, an investigative reporter, is drawn into the conspiracy when Senator Malcolm Phillips comes to him with a desperate plea to protect his wife, Taylor. Taylor is the one woman Jack truly loved, and when Jack hears the news that the senator has indeed been found dead, he springs into action. Jack and Taylor embark on a harrowing search for the truth as they are pursued by unknown assassins until they uncover a conspiracy that has its tentacles in every sphere of influence.
What sparks Jack's interest in the recent series of murder-suicides?
Jack realizes that something is amiss when he learns that there have been a string of murder/homicides by previously law-abiding citizens. When he begins to interview the survivors, things don't add up for him. Over time, he begins to see a pattern that makes him suspect there is something more insidious at play than just random acts of violence.
What makes Taylor think her current project might be connected to Jack's discovery?
She and Jack discuss their stories and give each other advice. At first, the two don't seem to have anything in common. But over time this realization dawns on both Taylor and Jack as individuals and events collide.
Will you be participating in any virtual book talks? And, what is the best way for readers to stay connected with you?
Yes, my website www.lcshawauthor.com has a list of all the tour stops. I can be contacted through my website or on social media:
Instagram: @LCShawauthor
Twitter: @LCShawauthor
Facebook: @LCShawAuthor
Are you currently at work on your next project?
I'm currently working with my sister on the next Liv Constantine book as well as developing the storyline for the next in the Jack Logan and Taylor Phillips saga. Thanks so much for hosting me!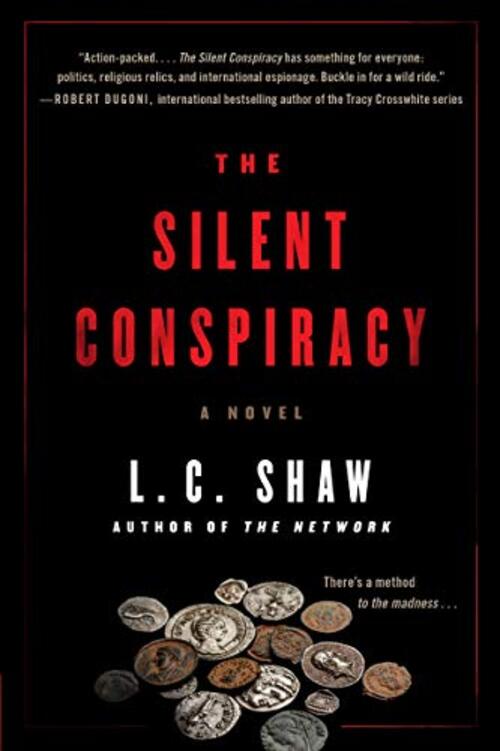 It's been almost two years since investigative reporter Jack Logan and television producer Taylor Parks brought down the Institute—the secret facility responsible for indoctrinating a generation of America's political and media power players. Their lives are just getting back to normal, and Jack and Taylor have settled into married life with their young son, Evan.
But soon a series of bizarre, seemingly random murder/suicides captures Jack's attention as a disturbing pattern emerges. Could someone be intentionally causing people to become homicidal? At the same time, Taylor is producing a story about a class action suit against a national insurance company that has reached the Supreme Court.
As Jack and Taylor start to suspect that their stories are connected, they realize there is something far more insidious at play that could not only directly threaten them—but the very future of the country…
Thriller Political [Harper Paperbacks, On Sale: September 15, 2020, Paperback / e-Book, ISBN: 9780062950949 / ]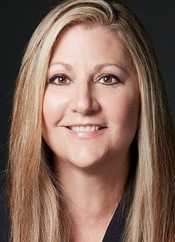 L.C. Shaw is the pen name of internationally bestselling author Lynne Constantine who also writes psychological thrillers with her sister as Liv Constantine. Her family wonder if she is actually a spy, and never knows what to call her. She has explored coral reefs all over the world, sunken wrecks in the South Pacific, and fallen in love with angelfish in the Caribbean. Lynne is a former marketing executive and has a Master's in Business from Johns Hopkins University. When editing her work, she loves to procrastinate by spending time on social media, and when stuck on a plot twist has been known to run ideas by her Silver Labrador and Golden Retriever who wish she would stop working and play ball with them. Her work has been translated into 28 languages.
***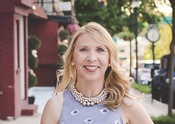 Jennifer Vido is best known for her nationally syndicated Jen's Jewels author interview column. A savvy book blogger she dishes the scoop on the latest happenings in the publishing business. As a national spokesperson for the Arthritis Foundation, she has been featured by Lifetime Television, Redbook, Health Monitor, The New York Times, The Baltimore Sun, Healthguru.com, and Arthritis Today. She is the author of the Piper O'Donnell Mystery series. Currently, she lives in the Baltimore area with her husband and two sons.