Hi, Jane! Welcome to Fresh Fiction. Please introduce yourself and tell us about your new book, TIES THAT TETHER. 
I'm a Nigerian-Canadian author, and my debut novel, TIES THAT TETHER, is a contemporary romance about a Nigerian woman who promises her dying father she will marry a Nigerian man even after immigrating to Canada. But when she meets and falls for a man who is Spanish, she's caught between her family's wishes and her own. As a result, she tries to reconcile her identity as a Nigerian woman and her identity as an immigrant.
This is your debut romance–congratulations! What has your journey into publishing been like?  
Like many writers, I've had to deal with a lot of rejections before getting to this point. I wrote two books in two different genres–literary fiction and paranormal romance–before moving to contemporary romance. I learned a lot from those two novels that didn't get published, and in 2016, I started writing my third novel, TIES THAT TETHER. I knew this one was something special, but I knew it wasn't perfect. In 2018, I entered Pitch Wars, a mentorship program for writers. I was selected to be mentored by someone who completely understood my book. We worked together for four months. It was very intense. On February 12th, when my novel was in great shape, I queried agents. On the same day, a few agents asked to see the full manuscript. On the morning of February 13th, I checked my email and saw that I had an offer of representation from an agent who read my book within hours of me sending it. I was thrilled. I accepted her offer, and about a month later, I got a book deal with Berkley.
Both your hero, Rafael, and your heroine, Azere, are immigrants/children of immigrants. Azere, in particular, feels torn between her Nigerian roots and her present-day life in Toronto. What did this add to the characters as they developed throughout the book? 
Rafael didn't struggle with his identity because his immigrant parents chose a different approach to preserve their culture. They were also fine with him dating outside his ethnicity. Whereas Azere's parents didn't approve of an interracial relationship because they believed it put their culture in jeopardy of being lost. Because of this, Azere was conflicted about what it means to be a Nigerian. Throughout the book, she's forced to question a lot about her identity and deal with the pull between being Nigerian and being Canadian. This struggle was extremely essential to her development as she comes to embrace the different versions of herself.
In addition to figuring out their personal feelings, Azere and Rafael also have to work together on a big project that is incredibly important for both of their careers. What does having them also interact as co-workers reveal about their compatibility and relationship?  
I wrote this aspect of the story to depict a different side of their relationship. Yes, they have sexual chemistry–that's always important in a romance. But I also wanted to show that their connection isn't just sexual. I wanted to show that they can engage in intelligent conversations, feed off each other's intellect, and support each other's career goals. I think their interaction as co-workers reveals that they are compatible in more ways than one.
One of the things I adored during your book was all of the rom-com references throughout it! Do you have a favorite rom-com or two (book or movie. . . or both!)?  
I love "Pillow Talk." It's just so funny and cute! "Isoken" is another of my favorites. It's a Nollywood movie with lots of family drama and an overbearing mother like in TIES THAT TETHER.
What have you read and/or watched that saved your sanity during the pandemic?  
I've been reading a lot of romance lately because it's such a great escape. One book I really enjoyed was THE RIGHT SWIPE by Alisha Rai. I've also been watching "The Greatest Showman" on repeat. Singing along always puts me in a good mood.
What can readers expect from you next? 
A women's fiction about a dysfunctional and unconventional family with secrets and a few identity struggles. The majority of the book takes place in Lagos, Nigeria.
Rapid Fire Random Questions
Favorite animal:  Octopuses! I became obsessed with these incredibly intelligent and cool animals after watching "Finding Dory." I spend a lot of time watching octopus videos. Unfortunately, no one in my life shares my enthusiasm for them.
Coffee or tea:  I love tea. I pride myself in my collection.
Favorite book to re-read: "Americanah" by Chimamanda Ngozi Adichie. It's not a book you can read once because there's so much to unpack.
Beach or mountains:  Mountains!
When you were younger, what did you want to be when you grew up?: An actress. But the thing is, I'm a bad actress–terrible.
Dream vacation: Santorini, Greece
Aside from reading and writing, what are your hobbies?: Shopping!! I love clothes!
Five people you'd invite to your book club (dead, alive, fictional, etc.!):  Chimamanda Ngozi Adichie, Viola Davis, Antonio Banderas (dressed as Zorro but not necessarily playing Zorro), Elle Woods, and Julie Andrews.
Favorite movie: Isoken
You have a totally free afternoon – no deadlines, no obligations, no Twitter notifications!  What do you do?: Sleep. I love a good siesta.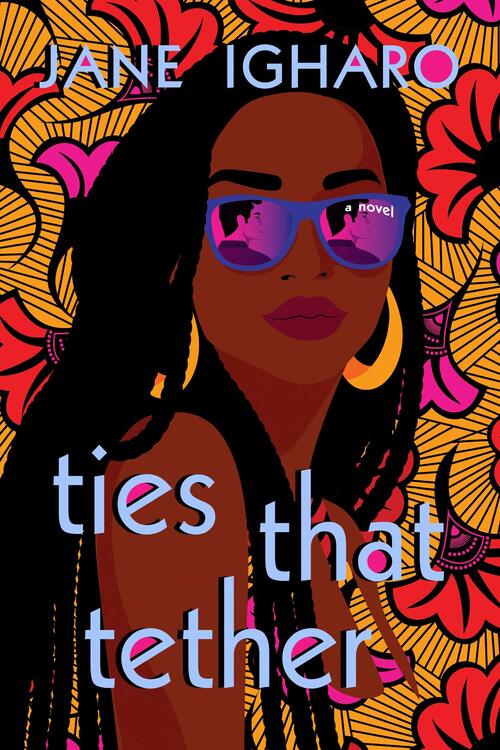 When a Nigerian woman falls for a man she knows will break her mother's heart, she must choose between love and her family.

At twelve years old, Azere promised her dying father she would marry a Nigerian man and preserve her culture, even after immigrating to Canada. Her mother has been vigilant about helping—well forcing—her to stay within the Nigerian dating pool ever since. But when another match-made-by-mom goes wrong, Azere ends up at a bar, enjoying the company and later sharing the bed of Rafael Castellano, a man who is tall, handsome, and…white.
When their one-night stand unexpectedly evolves into something serious, Azere is caught between her feelings for Rafael and the compulsive need to please her mother. Soon, Azere can't help wondering if loving Rafael makes her any less of a Nigerian. Can she be with him without compromising her identity? The answer will either cause Azere to be audacious and fight for her happiness or continue as the compliant daughter.
Romance Comedy | Romance Contemporary | Multicultural [Berkley, On Sale: September 29, 2020, Trade Size / e-Book, ISBN: 9780593101940 / eISBN: 9780593101957]
A promising contemporary romance debut! Jane Igharo is an author to watch.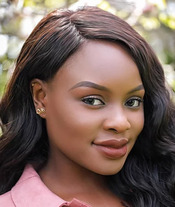 Jane Abieyuwa Igharo was born in Nigeria and immigrated to Canada at the age of twelve. She has a journalism degree from the University of Toronto and works as a communications specialist in Ontario, Canada. When she isn't writing, she's watching "Homecoming" for the hundredth time and trying to match Beyonce's vocals to no avail.