Jen: What inspired you to write Under the Southern Sky?
Kristy: I was at a party and one of my friends pulled me aside. She was visibly upset because she had been to the doctor that day and he had told her that she and her husband needed to make decisions about their leftover frozen embryos. She said, "When we were freezing these embryos, all we could see is the babies we wanted. We never thought about what would happen next. We never thought about what we would do with the ones we didn't have." And then she said the magic words. "A lot of people are going to be going through this. You should write a book about it."
I remember where I was standing and how I got chill bumps all over, as a sure sign that she was, indeed, correct. I knew there was a story there. Only, I didn't exactly know what that story was
What happens in Amelia Buxton's professional career that brings an old friend back into her life?
Amelia is researching for a story about what people do with their unused, frozen embryos when she is sneaking around and accidentally finds out that embryos belonging to her childhood friend Parker and his late wife Greer have been deemed "abandoned." This might be something you've read about in the media. It's a big deal right now. People have these embryos created and then, unable to decide what to do with them, just quit paying for the storage. The debate right now is over what can be done with them. Can they be donated to science? Destroyed? Surely they can't be adopted out because they are the biological material of these two people. Or can they? One group says they're fertilized eggs, they're life. The other side says they're just a few cells, who cares? But, either way, the debate rages on.
For Amelia, this debate is what she is so interested in. But the story, she realizes has taken a startling turn. She is put in the unenviable situation of telling Parker that he needs to do something about these embryos. Parker, swamped with grief over the death of his beloved wife, has all but forgotten about these embryos. But now he is faced with this huge question: Destroy what is the last, remaining piece of the woman he loved? Or become the single father that he never wanted to be?
How is Parker coping with the loss of his beloved wife, Greer?
Not well… Losing the love of his life when she was in her thirties has taken a devastating toll on Parker, and he feels incredibly stuck like if he moves on even an inch, he'll be losing what little he has left of her. He's still in her city, Palm Beach, in their house, in the neighborhood close to her family. He even still works for Greer's family business. His need to hold onto her certainly affects what happens next.
What role does family play in Amelia's life? In Parker's?
They are both incredibly close with and influenced by their families and those ties to home and tradition dictate so much of both their stories. Both Parker and Amelia grew up in incredibly traditional Southern families and there is real stability they both feel because of that, an anchor, I think, even in the storms they are facing. They know they can always go home again and, while that isn't the solution to their problems, being back in the place where they became who they were helps right their paths. But this is also a book about how we create our own families in traditional and non-traditional ways, and Parker and Amelia certainly do that as well.
What's the best way for readers to stay connected with your latest happenings?
Kristy: The best would be to sign up for my newsletter on kristywoodsonharvey.com! But I also keep everyone updated on Facebook (facebook.com/kristywoodsonharvey) and Instagram (www.instagram.com/kristywharvey)
Are you currently at work on your next novel? If so, please share!
Yes! CHRISTMAS IN PEACHTREE BLUFF releases October 26, so I'm in the last edits right now. I had gotten so, so many lovely notes from readers asking for more Peachtree. This year, since I wasn't touring, I actually had the time to write two books instead of one. It was so, so fun to go back to Peachtree Bluff, and I can't wait to share the latest chapter in the Murphy women's lives.
Thank you for stopping by to chat with FreshFiction.com. Best of luck with your fabulous new release!
Thank you so much for your kind words and for all your support. I am so grateful for the support of the Fresh Fiction readers over the past years. I hope you enjoy UNDER THE SOUTHERN SKY!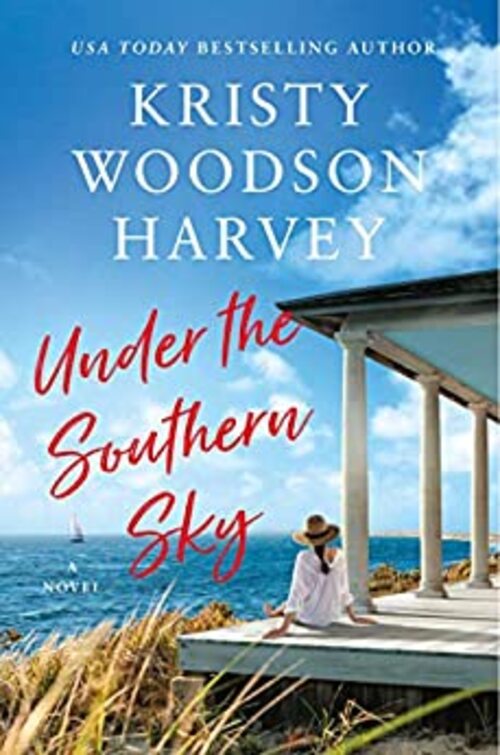 Two childhood friends discover that love—and family—can be found in unconventional ways in this timely, moving novel from the USA TODAY bestselling author of the "beautifully Southern, evocative Peachtree Bluff series" (Kristin Harmel, internationally bestselling author of The Winemaker's Wife).
Recently separated Amelia Buxton, a dedicated journalist, never expected that uncovering the biggest story of her career would become deeply personal. But when she discovers that a cluster of embryos belonging to her childhood friend Parker and his late wife Greer have been deemed "abandoned," she's put in the unenviable position of telling Parker—and dredging up old wounds in the process.
Parker has been unable to move forward since the loss of his beloved wife three years ago. He has all but forgotten about the frozen embryos, but once Amelia reveals her discovery, he knows that if he ever wants to get a part of Greer back, he'll need to accept his fate as a single father and find a surrogate.
Each dealing with their own private griefs, Parker and Amelia slowly begin to find solace in one another as they navigate an uncertain future against the backdrop of the pristine waters of their childhood home, Buxton Beach. The journey of self-discovery leads them to an unforgettable and life-changing lesson: Family—the one you're born into and the one you choose—is always closer than you think.
From "the next major voice in Southern fiction" (Elin Hilderbrand, #1 New York Times bestselling author), Under the Southern Sky is a fresh and unforgettable exploration of love, friendship, and the unbreakable ties that bind.
Women's Fiction [Gallery Books, On Sale: April 20, 2021, Trade Size / e-Book, ISBN: 9781982117726 / eISBN: 9781982117733]
"Sometimes the nothing moments are everything"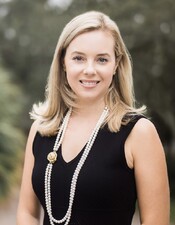 Kristy Woodson Harvey is the bestselling author of six novels, including The Southern Side of Paradise, Slightly South of Simple, and Feels Like Falling. A Phi Beta Kappa, summa cum laude graduate of the University of North Carolina at Chapel Hill's school of journalism, her writing has appeared in numerous online and print publications including Southern Living, Traditional Home, USA TODAY, Domino, and O. Henry Magazine.
Kristy is the winner of the Lucy Bramlette Patterson Award for Excellence in Creative Writing and a finalist for the Southern Book Prize. Her work has been optioned for film, and her books have received numerous accolades including Southern Living's Most Anticipated Beach Reads, Parade's Big Fiction Reads, and Entertainment Weekly's Spring Reading Picks. She blogs with her mom Beth Woodson on Design Chic, and loves connecting with fans on KristyWoodsonHarvey.com. She lives on the North Carolina coast with her husband and son where she is working on her next novel.
***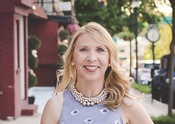 Jennifer Vido is best known for her nationally syndicated Jen's Jewels author interview column. A savvy book blogger she dishes the scoop on the latest happenings in the publishing business. As a national spokesperson for the Arthritis Foundation, she has been featured by Lifetime Television, Redbook, Health Monitor, The New York Times, The Baltimore Sun, Healthguru.com, and Arthritis Today. She is the author of the Piper O'Donnell Mystery series. Currently, she lives in the Baltimore area with her husband and two sons.