Instead of trying to find your perfect match in a dating app, we bring you the "Author-Reader Match" where we introduce you to authors as a reader you may fall in love with. It's our great pleasure to present Sloane Steele!
Writes:
IT TAKES A THIEF: The Counterfeit Capers series are light romantic suspense books: art heists with HEAs. IT TAKES A THIEF sets up the premise of the series and builds the team.
Cousins Mia, the mastermind, and Jared, the negotiator, plan to steal art from their fathers' friends and sell it to pay the victims of their father's Madoff-type scheme. To pull this off, they hire Audrey (Data), the hacker; Nikki, the thief; and London, the forger. As this group of individuals learns to work together as a team, Audrey and Jared start to fall for each other, which complicates everything.
About:
Diet Coke swilling, TV watching writer who bakes cookies when stressed by life or plot points. I have a snarky sense of humor and use curse words prolifically. I'm amused by my own teenagers and spend a lot of time laughing at/with them. I believe reading and writing romance should provide escape from the frustrations of life.
What I'm looking for in my ideal reader match:
Must love strong heroines who are experts in their fields
Loves flirty banter
Enjoys complicated family relationships
Wants to see rich, powerful men taken down a notch
What to expect if we're compatible:
Light, fun romantic suspense (no violence or killing); definitely caper-y
Books filled with found family
Character competence
Steamy sex scenes
Inconsistent but genuine social media posts
HeistLights newsletter with exclusive excerpts, behind-the-scenes peeks, and giveaways
Counterfeit Capers #1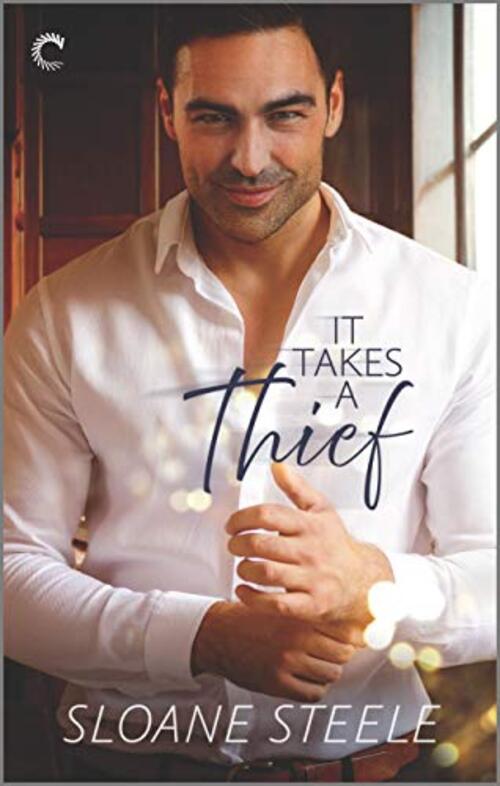 When catching a thief requires becoming one.
Jared Towers has skills. One of them is being able to talk his way out of—or into—anything.
Audrey Abbott has skills, too. Need something hacked and only the best will do? She's your girl.
He's charming.
She's reclusive.
They have absolutely nothing in common—except for a driving desire to take care of those who need it the most.
For Jared, that means assembling a team of thieves to steal back what rightfully belongs to the victims of a crime perpetrated by his own father. For Audrey, it means doing whatever she can to make sure her grandma never has to worry again.
And now they have something else in common: the art heist of the century.
It was supposed to be all business. Get in and get out, then move on to the next target. But when Jared finds himself falling for Audrey, artwork isn't the only thing at risk of being stolen…
Counterfeit Capers
Book 1: It Takes a Thief
Book 2: Between Two Thieves
Romance | Action | Fiction Adventure [Carina Press, On Sale: April 27, 2021, e-Book, ISBN: 9780369703118 / eISBN: 9780369703118]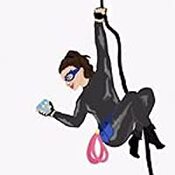 Sloane Steele is the pen name for contemporary romance author Shannyn Schroeder. Shannyn is a part-time English teacher, part-time curriculum editor, and full-time mom, even though her kids are pretty self-sufficient teens. In her down time, she bakes cookies, reads romance, and watches far too much TV. She's a sucker for a good heist and even more, loves a team who can pull one-off.