Hello, everyone!
I'm so excited to be featured at Fresh Fiction today. What a great way to start the new year!
How many of you went out this New Year's Eve to a party or bar and had some random stranger saunter up to you, lean in, and unload the cheesiest or raunchiest pick-up line? Maybe it hasn't recently happened to you, but perhaps at some point in your life you may have been the unfortunate victim of a bad pick-up line. How do you handle it? Do you laugh in their face? Play along and meet someone new who possesses an interesting sense of humor? Or do you ignore them, hoping they go away? For me, controlling the knee-jerk reaction of being rude and laughing in their face would be incredibly tough.
In FALLING FOR THE PLAYER, my upcoming New Adult release from Entangled Publishing's Embrace line, my two protagonists, Max and Patrick meet for the first time at a bar. Patrick is a star running back for his college football team, and Max…well, Max is a straight A, pre-law student.
Total opposites.
So what could be more fun than placing these two together for a chance meeting, then to sit back, wait, and see who makes the first move? Will there be a cringe-worthy pick-up line…?
Oh, please, no. I certainly hope not. *wink*
Because one of my character's is a football player who meets his hero at a bar, a friend pointed me in the direction of an online site where they've listed some of the most hilarious sports related pick-up lines. Of course, I couldn't resist sharing some of my favorites with you today.
Do you play football? Because you've got a tight end.
You're so hot, I'd let you penetrate my defense.
Do you prefer two hand touch or full contact?
I'd love to touchdown in your end zone.
How about we kick off a new relationship tonight?
I've never made an incomplete pass, and I hope you won't be my first.
Wanna be my receiver tonight?
Are you an eligible receiver… of my phone number?
I wish you were on the team because I'd love to see your backfield in motion.
Are these ridiculous or what? I can't even imagine what I'd say if someone tried one of these on me. What are some of the worst pick-up lines you've had punted your way? Did you see what I did there? "Punted" your way. You can find all these, including the title of this post in its entirety, and more here
What is the worse or the funniest pick up line you've ever heard? Let's keep them as close to PG as possible. LOL One randomly chosen commenter will receive a $5 Amazon gift card and an eBook copy of the book of their choice from my backlist. Good luck!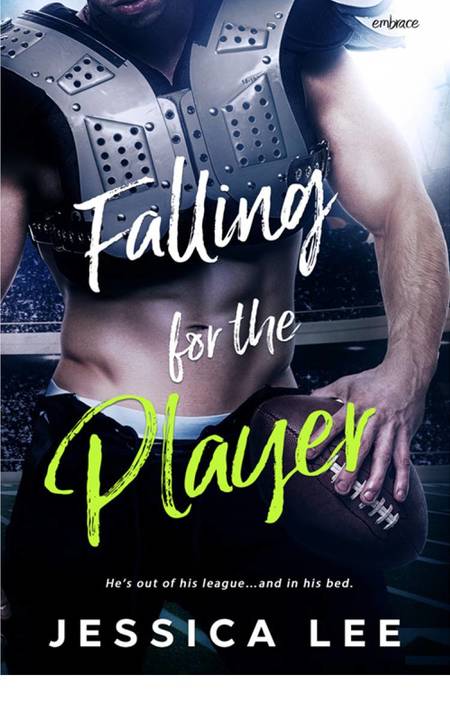 Bad boy and former NFL running back Patrick Guinness is tired of meaningless sex. Ever since his scorching hot one-night stand three years ago, no one has interested him. So when Max Segreti wanders into his mechanic shop—and his life again—Patrick can't stop thinking about the totally-out-of-his-league law grad and the possibility of getting him out of his system once and for all…
Max Segreti has spent his entire life doing what his father wants. But when he runs into the hotter-than-hell player he's never been able to forget, he's not thinking about studying for the bar. A distraction is the last thing he needs, but after an encounter leaves him wanting more, Max embraces the chaos that Patrick brings…even as he knows it can't last. They're too different to ever have a future together.
Romance Gay | New Adult | Gay / Lesbian Romance [Entangled Embrace, On Sale: January 16, 2017, e-Book, ISBN: 9781682814017 / eISBN: 9781633757981]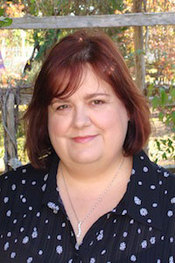 Almost every author's bio states they've been writing since they learned how to read. It's what they've always wanted to do. Well, my journey wasn't so straight and narrow. I was a nurse for over twenty years and hold a bachelor's degree in science with a major in biology. So as you can see, my career path originally went in the opposite direction. I didn't discover my passion for the craft until after I'd had my son and decided to work part-time.
I've always loved to read but had never read a paranormal romance. Then one night on break at work, I began reading Karen Marie Moning's Spell of the Highlander. I couldn't believe what I'd been missing, and I immediately fell in love with the genre.
I wanted to write like that. I wanted to create worlds where others could find the same escape and fascination I had when I read my first sensual paranormal romance.
And I hope that's what I've accomplished in my work. Please dive in, hold on tight, and enjoy the adventure.
Jessica Lee lives in the southeastern United States with her husband and son. She loves writing and can't wait for that quiet time each day when her son is in school, and she can get lost in another place and world with the fantastical, sexy creatures in her head.