So yesterday, March 28th, was my book's birthday. And today, March 29th? Well, today is my birthday! Woohoo! Happy birthday to me! As of today, I can officially run for president of the United States. So feel free to write me in. (Not really.)
And yet…I'm still waiting to feel like a grown-up. I have a husband, two kids, and a mortgage, but I still feel like a kid inside most days. It feels like I'm playing house.
Seriously, even my taste buds never grew up. I have toddler taste buds, and that's exactly what it sounds like. If a toddler won't eat it, then chances are neither will I. Coffee? Yuck. Wine? Nope. Sushi? No way. A good old PB&J is still my go-to lunch.
Perhaps all this contributes to my youthful appearance. I bought cough medicine at Walmart the other day, and the cashier asked if I was eighteen. And it was a serious question. I'm definitely not complaining there. I was a teacher for eleven years, and I got asked for a hall pass every single year.
On the other hand, sometimes I feel so freaking old. Some days I wonder if it's acceptable to put my PJs on when it's still light outside. I prefer eating dinner at five o'clock. And some of the music my eight-year-old listens to? Don't even get me started.
I'm simultaneously a female Peter Pan and a crotchety old fart. Fun times.
However, the older I get, the more comfortable I am in my own skin. I was a painfully insecure teenager, and gone are the days of worrying about not fitting in with the cool kids. I've finally learned to embrace my inner-nerd and let it all hang out, the good, the bad, and the ugly.
And now my job is basically playing pretend. Isn't that what writing books is all about? The best…job…EVER!
Thanks for indulging me and reading my ramblings today, my birthday. The first thirty-five (gulp) years have been pretty good to me. I can't wait to see what's in store for the next thirty-five.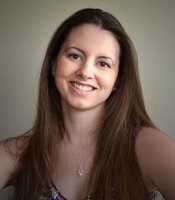 Jessica Ruddick lives in Virginia and is married to her college sweetheart–their first date was a fraternity toga party (and nothing inspires love like a toga, right?). When she doesn't have her nose in a book or her hands on a keyboard, she can be found wrangling her two rambunctious sons, taming two rowdy but lovable rescue dogs, and battling the herd of dust bunnies that has taken up residence in her home.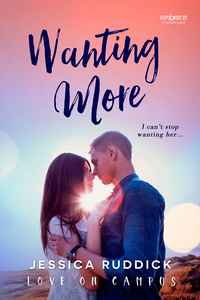 Bri Welch likes to play it safe. I don't. She's wound tight, and I'm all about a good party. But there's something about her that makes me want to pull those uptight layers away one-by-delicious-one. But the worst thing is she makes me want more…