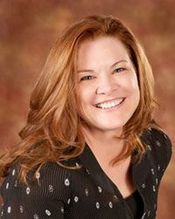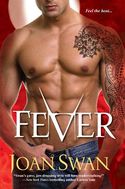 Life can get so heavy sometimes, don't you think?  Too often things that shouldn't be taken seriously get completely misconstrued and out of hand – which is sorta how wars start.  Then there are those things we want to say, but politely veil behind other words – something a lot more people probably should do.
It's always good to keep life in perspective, to remember what's really important…and what's really not.
All too often in relationships, communication is a sticky element that can really gum up the works.  I thought it would be fun to bring that into a new light – a humorous light.  Because its fun.  Because it might bring a few smiles.  And because if someone can gain a new perspective, well, that's great too.
Offer up one your own what-you-said vs. what-you-meant phrases (or one from your significant others') and you'll be entered to WIN a copy of my debut release FEVER, a fun read about a man with unusual powers whose been wrongly convicted of murder and escapes prison by abducting an innocent woman.
Enjoy!
What women say to men…  And what they really mean…
1. Fine: I'm right, this argument is over, and you'd better shut up before you're sleeping in the dog house.
2. Five Minutes: If I'm getting dressed, I mean half an hour. If I'm not, you'd better have your butt off that couch and your hands on that lawnmower in five minutes and thirty seconds.
3. Nothing: This means I'm stewing about something, and you'd better watch your step because just about anything could set me off.  Arguments that begin with nothing usually end in fine.
4. Go Ahead: I dare you.
5. Loud Sigh: Why do I waste my time arguing with you about nothing when I'm always right and I always win?
6. That's Okay: I will be thinking long and hard before deciding how you will pay for this mistake.
7. Thanks: Just accept and say you're welcome.
8. Whatever: F*ck you.
9. Don't worry about it, I got it: I told you to do this several times, but I'll just do it myself.  If you want to start a fight, just ask me "What's wrong?"
What men say to women…  And what they really mean…
1. That's not what I meant: That's totally what I meant, but now that I see you're mad, I wish I hadn't said it out loud.
2. Can we talk about this later?: I never want to talk about this again.
3. It's fine: It's not actually fine, but if we discuss it, I'll be in deeper shit than I am now.
4. It's a guy thing: There is no rational thought pattern connected with it, and you have no chance at all of making it logical.
5. I can't find it: It didn't fall into my outstretched hands, so I'm completely clueless.
6. You're being sensitive: You're either having a serious case of PMS or you're just batshit crazy.
7. It's complicated. I'll explain later: There's nothing complicated about it. I just don't want to explain it.  Hopefully you'll forget about it by tomorrow.
8. You look gorgeous in this one: If you change your outfit one more time, I'm leaving without you.
9. She's just an old friend: 98% — She's someone I used to date; 2% — I once made a move on her and she wasn't interested.
Joan Swan is a triple RWA® Golden Heart finalist and writes sexy romantic suspense with a paranormal twist. Her debut novel with Kensington Brava, FEVER, released February 28, 2012. Her second novel, BLAZE, follows in October, 2012.
In her day job, she works as a sonographer for one of the top ten medical facilities in the nation and lives on the California central coast in beautiful wine country with her husband and two daughters.
Dr. Alyssa Foster will admit to a bad boy fetish…
But when she finds herself face to face with a convicted murderer with determination for freedom and an eye on her as his get out of jail free card, Alyssa knows she's in deep trouble…. Not just because Teague Creek is a prisoner desperate for freedom, but because his every touch makes her desperate for more.
A man with a life sentence has nothing to lose…
Teague Creek has one shot at freedom, but his plan to escape with a hostage develops a fatal flaw: Alyssa. On the run from both the law and deadly undercover operatives who know of his strange abilities, he needs to avoid trouble, but every heated kiss tells him the fire between them could be just as devastating as the flames that changed him forever.
All opportunities in Joan's tour grand prize of either a COLOR NOOK or KINDLE FIRE. Enter:http://joanswan.com/giveaways/
blog-tour-ereader/
To comment on Joan Swan's blog please click here.