After many rejections, from publishers, I decided to write the book I wanted and not the book I thought publishers wanted. Keeping in mind this was just before the "explosion" of e-books and self publishing. It was a dangerous decision because I had no idea what I was going to do with the book once I'd finished it.
Against good advice from a prolific, multi-published author in the romance writing industry, I went ahead and created Alex Jackson, a super star who can sing and tap-dance.
My heroine, in KISSES UNDER THE SPOTLIGHT, had a best friend and I just loved writing the book. In the final wedding scene, I couldn't let the BFF go. She had to have her own story so I wrote, WANTING MR RIGHT.
I now had two books I loved, with two BFFs. Perfect.
But then one day when coming home from my corporate job I thought about a character in the first book and wondered what happened to her. Sandwiched between commuters, I sketched my ideas for a third book, which became TOGETHER AT LAST.
I now had three books and was very happy with them. And then it was suggested I write a story about the BFF in TOGETHER AT LAST.
And that's how my one-standalone book became a four book series. Even though each book can be read on its own, they're linked by my superstar, Alex Jackson.
I'm very excited with the launch of FOREVER MINE which is the 4th book in the Alex Jackson series as I had so much fun writing it.
I love reading series, especially when you get to see couples from previous books enjoying their Happily Ever Afters. Do you enjoy a good series? Do you read them?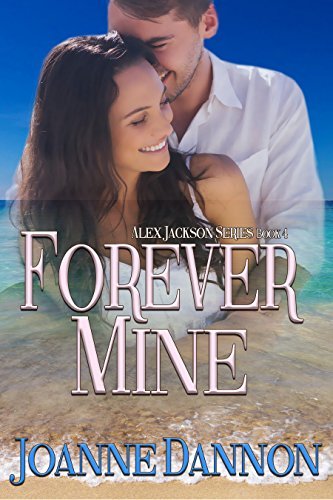 It's never a good idea to fall for your best friend's brother… or so they say.
Hannah Greene is fed up. A romantic at heart, she's had a major crush on her best friend's brother for years but he's never noticed her. To shape a life for herself away from Zac, she must move on.
Zac Warne, smooth-talking sales guy who takes responsibility to a whole new level, loves the thrill of the chase but is not interested in settling down, ever. It's not that he doesn't believe in love, it's just not for him.
But circumstances have Hannah and Zac spending one weekend together and a night of fun leads to more than just emotional consequences for them.
Compelled to right wrongs and beholden to fix problems, Zac has to convince Hannah his about-turn about wanting a relationship with her is not just one of convenience. Can Hannah now trust this smooth-talking playboy who has a reputation for breaking hearts, including her own?
Romance Contemporary [Clarendon 3 Publishing, On Sale: April 27, 2017, e-Book, / ]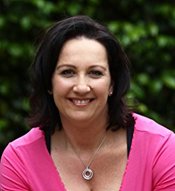 Joanne Dannon, an Australian author, writes to give her readers the experience she loves to savor–indulging in a sigh-worthy-happily-ever-after, being swept away from the everyday by diving into a delicious romance novel.
Joanne is a happily married mother of two heroes-in-training who loves spending time with friends and family.