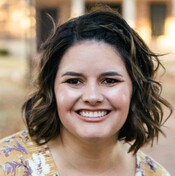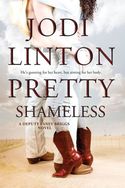 So you've spent enough nights fantasizing about finding your own square jawed and sexy cowboy to tame the bronco bucking inside your blue jeans.  You've finally made up your mind to get out there and snag one for yourself.
It's a no brainer at Starbucks on Saturday morning when you notice that the low-fat latte' drinker filling out his gym clothes puts his phone down when you walk in the door.  Easy enough. This is your domain.  But sadly, there ain't a cowboy in sight.
That's where I'm going to help you girls fulfill your cowboy fantasies.  By following these 5 simple steps, you'll have your very own boot-strutting cowboy with his tight butt wrapped up in denim calling you his lady before the night is over.
1. You're Going Honky-Tonkin'
There are plenty of places to find a cowboy in his natural habitat. The feed store. Dairy Queen. The gas station. Tractor Supply Company. But here you'll find your cowboy in his work mode, and that isn't very sexy. A cowboy at work is a dirty, stinky mess because he's been working with cows all day. That's why you've got to go to the honky-tonk to find your cowboy. There you'll find a stockpile of heart-stopping cowboys all looking like George Straight on his album covers back when he was young.
2. Wear Your Boots (or get some if you don't have a pair!)
If you throw on a pair of boots, you'll get those cowboys worked up like they're watching Phoebe Cates stepping out of that swimming pool in Fast Times at Ridgmont High. Now, I know some of you girls are probably thinking that you'd prefer to wear your favorite pair of open-toed high heels. Granted, I love the way high heels make my ass perk up like my husband when I ask if he wants to watch a "special" movie, but high heels have no business in a honky-tonk. Dancing at a honky-tonk, unlike a club or bar, means scootin' across an uneven hard wood floor, which in high heels is a disaster waiting to happen. Also, consider who might win in a stand-off between one of your painted and pedicured toes dangling out the front of your favorite stilletos and the heel of a beer-buzzed cowboy's size 12 boot.
3. Quick. Quick. Slow. Slow.
Soon enough a cowboy is going to take a liking to you, and he's going to come over to find out how else you can make his spurs spin. So if you don't know how to two-step, I suggest you learn because he's going to ask you to dance. At a honky-tonk the two-step is about all they do, other than line dancing. Your cowboy isn't going to be interested in doing any kind of dance move you've mastered from watching Dancing with the Stars if he can't do it with a long neck in the back pocket of his jeans. So that pretty much narrows things down to the two-step, and to cowboys the two-step is sort of like cooking and sex- if you're good at it, you can bet your ass he'll be coming back for more.
4. Order Beer
After that first two-step together, your cowboy is going to offer you a drink. If you want to send your cowboy riding off into the sunset with another woman, order something like a Mexican martini. To a cowboy a complicated drink means a complicated woman. Order a beer. You can make him buy those fancy drinks later on if he's a keeper.
5. Request Anything by Willie
After a few rounds of beer and some flirty small talk, your cowboy is likely to put some music on the juke box. Be prepared because he's going to ask you what you'd like to hear. You could easily pull a Megan Fox and screw everything up by saying the wrong thing, such as, "Luke Bryant" or "Jason Aldean." Play it smart and say, "Anything by Willie Nelson". This will reaffirm what he's already thinking-that you're something special, that you're the reason why cowboys starch their jeans and shave their scruff when the weekend comes around.
So get out there and fulfill your cowboy fantasy. Trust me, by the end of the night you'll have that sex bomb in a Stetson right in the palm of your hand, saying (if I may quote Shania Twain) "Yeah. I like it that way."
About PRETTY SHAMELESS
The only rules she follows are her own…
Wherever deputy Laney Briggs goes, trouble always follows behind–except when Laney is the trouble. Right now, Laney is on the hunt for her not-so-bright cousin, who is wanted for gun smuggling. But there's a sexy, hot-assed Texas Ranger on the same case, and Laney would bet her britches (and everything else she's wearing) that Gunner Wilson knows something she doesn't. It just requires a bit of sexy espionage…
Gunner knows all too well just how damned distracting Laney and her little red cowboy boots can be. The pure, unadulterated want between them has never been stronger– and Gunner can't resist making her crazy. But even as she gives into every carnal craving for Gunner, Laney is determined to get her answers, one mind-meltingly hot night at a time. The only question is whether she'll be ready for the truth…
"A hilarious, fast, fun read filled with twists and turns, and a touch a mystery."–Fresh Fiction's Christine Mize. Read the full review here.
"Fantastic storytelling, superb characters, splendid dialogue, and plenty of Texas sexiness!"–Fresh Fiction's Monique Daoust. Read the full review here.
About Jodi Linton
Jodi Linton lives and works in Texas, with her husband and two kids. Today she can be found cozied up to the computer escaping into a quirky world of tall tales, sexy, tight jean wearing cowboys, and a protagonist with a sharp-tongue quick enough to hang any man out to dry.