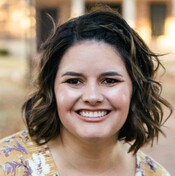 Okay, for starters I couldn't be anymore over the moon about 2014! This will be the year I finally become a published author. Can I get a hell, yeah!!! *whew* Now that we've got that out of the way let's move onto more important things…like HOT spots in Texas. I know. You're probably saying, "but Jodi aren't all places in Texas hot?" Well, yes!  Although some are more pleasing and definitely more enticing, than others.
I figure that since the Romance Writers of America will be hosting this year's conference in River City (a.k.a. San Antonio), we all might want to be in the know while we're rubbing elbows with the locals come July.
Y'all ready to get this countdown started!
10. Sundance Square in Fort Worth: I've spent a few nights in the heart of downtown Fort Worth during college, and every time I had a blast. There's the Bass Performance Hall, the Flying Saucer (which my husband and I enjoyed a little too much), and then Barse Jewelry. I had to throw the jewelry store in the mix, because it was the first place my husband bought me a ring.
9. Hell's Gate at Possum Kingdom Lake: I grew up about two hours away from the lake, and spent many summers out there with family and friends. The best thing is the Fourth of July firework show that takes place over the hundred foot cliffs famously known as Hell's Gate.
8. Blue Bell Creamery in Brenham: Who'd pass up a tour of an ice cream creamery that ended up with a FREE scoop of the best dang ice cream around? Probably no one. This is a Texas based ice cream company, and really nothing beats a scoop of Blue Bell.
7. Float the Guadalupe: Well, you haven't experienced Texas if you haven't gotten the chance to float the river with a cooler of beer. Yep, that's right. Tubing and beer. A favorite summer pass- time of locals and tourists.
6. Smitty's Market in Lockhart: Not only is this barbeque joint located in the Barbeque Capital of Texas, it's been a barbeque joint for ninety years, and famous for its blazing oak wood fire that costumers stand next to while waiting in line. And don't expect to find any sauce, or plates for that matter. A twenty will set up you and your date with all you'll need at this joint.
5. Texas Chili Parlor in Austin: They are known for serving chili labeled with an adult rating. Plus, director Quentin Tarantino filmed Grindhouse inside the parlor.
4.   Watch the bats under the Congress Avenue Bridge: Austin is home to the largest urban bat    colony in North America, who hold claim to the city during the hot summer months. Now, wouldn't that be a killer romantic first date?
3. Take a picture with the Willie Nelson Statue in downtown Austin: He's a local hero, and a country legend. For most of us, this is as close as we'll ever get to the man, but I'll take what I can get.
2. Gruene Hall in Gruene: The oldest dancehall in Texas, and well worth the picturesque drive. I've gone on many dates with my husband to watch several Texas country bands sing a tune or two. It's sure to be a show stopper.
1. Last but not least, Mi Terra Restaurant in San Antonio: They are known for their margaritas, and Mexican bakery. And since RWA 2014 will be held in San Antonio, I thought the top destination should be just down the River Walk.
Where's somewhere you've been or always wanted to visit in Texas?
I just signed a contract with Entangled Publishing, LLC and Ignite Books an Entangled Imprint for my mystery series set in Texas about a sassy female sheriff deputy who solves crime while two stepping around her troublesome cowboys. Look for PRETTY RECKLESS the first book in The Deputy Laney Briggs Series debuting March 2014!
Visit Jodi's Twitter ~ Facebook ~ Website ~ Goodreads ~ Tumblr
To comment on Jodi Linton's blog please click here.