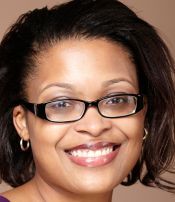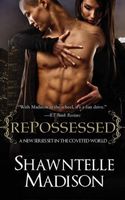 In my story, REPOSSESSED, my heroine Tessa is a matchmaker. Instead of helping men and women find their match, she helps supernatural creatures like warlocks, witches, and even werewolves. I've even written a scene where she has matched gnomes! I have enjoyed writing about a supernatural matchmaker, but to be honest, I find real life matchmakers just as fascinated. On television, we've all had a chance to see the Millionaire Matchmaker on Bravo TV in action. She takes millionaires, many of them eccentric, and finds them a love match—well—most of the time. I won't go into details, but if you did a search on the Internet, you'd find that there are so many matchmakers out there. Professional matchmakers who help people find the right mate.
I'm happily married, but I did have some time on the dating scene. As I researched matchmakers, I learned so many things I wish I would've done myself. Care to find out what I wish I knew? Here are the top four things I learned from matchmakers.
1. Leave your baggage at home. You'd be surprised how many women and men have been hurt or scorned by someone else, but it's amazing what you can find out there when take the time to begin at square one. So if you've got a grudge against all redheads since your last boyfriend dumped you, you might be holding yourself back from the perfect redhead who's been waiting for you all along. And hey, he might be cute, too!
2. Be adventurous. I'm a homebody. I married another homebody who loves to hang out at home. But, the thing is, we never would have gotten to know each other unless we left the house and went places. If you're dating, I say check out the local pub or even try Meetup.com. There are so many fun things to do, and for a geek like me, I've found like-minded folks who want to do the same things I do.
3. Don't rush things. Not that one night stands aren't fun, but when you want the love of your life, it might be best to get to know them as a friend first. They might be hiding more than skeletons in their closet.
4. To thine ownself be true. That old saying from Shakespeare has a valid point! Before you can let someone else into your life who will love and respect you, you need to take care of yourself. Have pride in your appearance. Show your true self to others instead of what others what you to be. Don't put on an act. Find what makes you happy: whether it be the right job or even the right place to live.
These sound like the basics huh? I'll be honest and admit I didn't follow all of these rules. I got lucky and found Mr. Right in college. If you're searching for that special someone, I hope you find the right man like Rob and Tessa in REPOSSESSED.
Return to Shawntelle Madison's Coveted universe in this fun new series featuring witches and warlocks!
Supernatural matchmaker Tessa Dandridge knows a little mist here and a little magic there will help reckless werewolves and precocious pixies find love. That is, until her magical Smythe scroll is lost in her repo'ed car and she can't contact her V.I.P. clients. To connect with an important client cavorting in the fifth dimension, Tessa must depend on handsome Rob Shin, a warlock repo man, to enter Limbo and find her Smythe Scroll.
Rob has money problems of his own, thanks to the bank determined to foreclose on his elderly aunt and uncle's home. Repossessing magic wands and cursed pianos from disgruntled warlocks isn't the best pay, but the Navy SEAL works well as a repo man to pay off his family's debts. Rob's repossession jobs catch up with him when a powerful warlock seeks to end his life for his constant meddling, drawing Tessa in the middle.
About Shawntelle:
Shawntelle Madison is a web developer who loves to weave words as well as code. She'd never admit it, but if asked she'd say she covets and collects source code. After losing her first summer job detasseling corn, Shawntelle performed various jobs–from fast-food clerk to grunt programmer to university webmaster. Writing eccentric characters is her most favorite job of them all. On any particular day when she's not surgically attached to her computer, she can be found watching cheesy horror movies or the latest action-packed anime. She lives in Missouri with her husband and children.
Find Shawntelle Online: website | Facebook | @shawntelle | Shawntelle on Amazon
| Shawntelle on B&N
To comment on SHAWNTELLE MADISON's blog please click here.