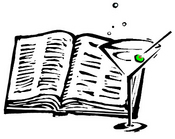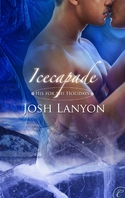 "We're working on a murder together…"
Lady on a Train, 1945
I'm not sure why but, for me, romance and murder go hand-in-hand.
That's probably the result of a youth misspent watching a lot of black and white movies. You know the kind of thing. Lots of snappy dialog and meaningful looks, great clothes, wonderful old cars, and a certain freewheeling attitude where the law was concerned. In fact, sometimes the line between the good guys and the bad was fascinatingly narrow.
Anyway, very few of those vintage mystery films were without some kind of romance — even if it ended very badly indeed.
Not that romance isn't exciting all on its own, but it does certainly up the ante if you're running for your life or accused of a crime you didn't commit or faced with the most perplexing puzzle of your life. It's not that most romance novels just don't have enough plot for me — well, maybe that is what I'm saying. I know that's not true, because I've read plenty of romances that are stuffed with plot and conflict, both internal and external.
Maybe it's because I personally have trouble of thinking of a plot that doesn't involve some kind of enigma — it doesn't have to be murder, let me hasten to add, but murder does certainly ratchet up the tension — both sexual and all the other kinds. You have to admit there's a certain irony to finding the love of your life just as you're on the verge of losing that life.
Plus, there's nothing like being thrown into a challenging situation and having to learn to work together with an attractive, enigmatic stranger to forge a bond. People do bond quickly in such situations and there's nothing like matters of life and death to show what that special someone might be made of. Trial by fire and all that.
Nearly everything I write has an element of mystery in it. Even the stories that are pretty much straight forward romance, have their little puzzles. ICECAPADE, my newest release, is a perfect example. It's actually a quirky, rather sweet holiday romance about a former jewel thief and an embittered FBI agent. No one dies, there's no violence — there's not even a crime, really. But at the heart of it is a mystery.
Ten years ago, on the eve of the new millennium, diamond thief Noel Snow seduced FBI special agent Robert Cuffe, then fled into the dawn. Now a successful novelist, Noel uses his capers as fodder for his books, and has modeled his hero's nemesis (and potential love interest) on Cuffe. Though he leaves Robert a drunken phone message every New Year's Eve, Noel hasn't seen or heard from him in a decade.
So he's thrilled when his former lover shows up at his upstate farm one Christmas Eve. Elation quickly turns to alarm when Robert accuses Noel of being responsible for a recent rash of diamond heists. Robert is all business and as cold as ice: it seems his only interest in Noel is to put him behind bars. But things are never what they seem, are they?
I guess that's what drew me to romance writing in the first place. At the heart of every love story is a mystery — the mystery of what draws one person to another and makes them want to share the rest of their lives. It's a mystery I find endlessly fascinating — I hope you do too!
To comment on Josh Lanyon's blog please click here.