As the hot breath of August inspires us to escape the heat with cold drinks, swimming pools, and air-conditioned spaces (alone or properly socially-distanced, of course) we'll look at escapes into fascinating views of nineteenth-century life.
Two of these visions focus on the California coast.  In CALICO PALACE by Gwen Bristow, two women from vastly different backgrounds arrive in California on the eve of the 1849 Gold Rush.  Kendra's army colonel stepfather brings the family to San Francisco as commander of the city's defenses during the Mexican War.  Marny travels from Honolulu to set up a gaming establishment.  Both end up following the gold craze into the mining camp of Shiny Gulch, where they set up the Calico Palace, a tent that evolves over time to become the most elegant gambling house in California. Rich in detail about the rapid rise of a sleepy town into a major economic powerhouse, Bristow's tale illuminates the stories of miners and settlers, gamblers, and drifters, those dreaming of fortunes built on gold dust, and those ready to profit from those dreams.
In BELLE CORA by Phillip Margulis, small-town New York girl Arabella Godwin grows up to become a woman so infamous, relatives back home turn her picture to the wall.  From farm girl Arabella to Belle Cora, the madam of San Francisco's most exclusive bordello, where she rubs elbows with judges and senators, Belle's life is a serious of twists and turns.  Accused of being a murderess, a prostitute, an avenger, as she writes her memoirs late in life, Belle reveals the turbulent history not just of her own life, but of San Francisco and the country itself as gold and expansion broaden the nation's control from coast to coast.
Our last two locales are more exotic.  From the multi-talented Lauren Willig comes THE SUMMER COUNTRY, set in mid-nineteenth century Barbados.  Emily Dawson is an English vicar's daughter, a poor relation of a well-to-do merchant clan that has earned its fortune through shipping.  But in 1854 her grandfather dies, unexpectedly leaving her Peverills, a sugar plantation in Barbados.  Traveling to the island with her cousin and his wife, Emily discovers at the plantation–burned to the ground during the 1816 slave rebellions–rumors of ghosts and a heritage of secrets.  Also mystifying is why the neighboring plantation family, the Devanants, would be eager to acquire the derelict property.  But as Emily digs deeper, a mosaic of past lies, betrayals, tragic love, and a burning quest for freedom coalesce into a picture that will shape her future.
We finish our armchair vacation in one of most people's favorite places–Paris!  In PARIS RED by Maureen Gibbon, we meet a beautiful but impoverished, free-spirited young woman, Victorine Meurent.  As the seventeen-year-old Victorine immerses herself in the cafe life of 1860's Paris, she encounters wealthy painter Edouard Manet–and becomes his favorite model.  As they explore sexuality together, Manet's increasingly graphic series of sketches finally translate into his scandalous portrait of Victorine, "Olympia," naked and gazing with blatant erotic appeal at the viewer.  Although there are few hard facts about what happens to Victorine after she and Manet part, Gibbon uses what is known to paint a vivid portrait of an independent young woman who becomes an artist herself as well as a model, and whose portrait remains today one of the indelible images of the impressionist era.
After reading PARIS RED, you should definitely be ready for a cool drink!  Here's hoping your summer vacation travels–whether to your back porch or to a nearby park–are accompanied by stories that leave you entertained and refreshed!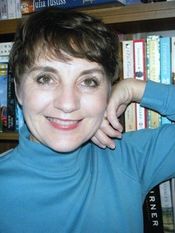 Real, intense, passionate historical romance
After twelve years as a vagabond Navy wife, an adventure that took her from Virginia Beach, VA, to Monterrey, CA, to Tunis, Tunisia to Oslo, Norway and back, Julia Justiss followed her husband to his family's East Texas homeland. On a hill above a pond with a view of pasture land, they built an English Georgian-style home. Sitting at her desk there, if she ignores the summer heat, she can almost imagine herself in Jane Austen's Regency England.
In between teaching high school French and making jaunts to visit her three children (a Seabee in Gulfport, MS, a clothing buyer in Houston and a mechanical engineer in Austin, TX) she pursues her first love—writing historical fiction.
**Julia has a new book in stores this month–please check it out!**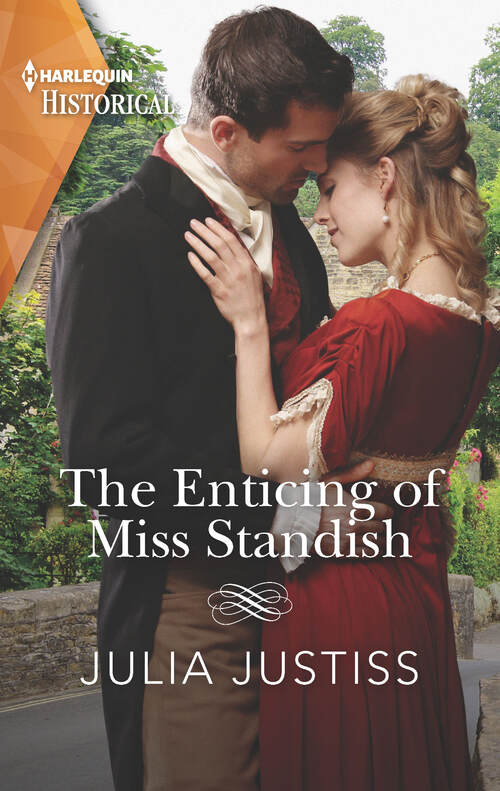 A meeting of minds…
But a most unsuitable match!
When lady's companion Sara Standish meets Cameron Fitzallen, he has his jacket off and he's mending mill machinery. He is manly, capable—though it's most improper for him to set her heart aflutter! He is a mill owner—trade—after all. They share the same aim to help impoverished children, but in the eyes of the ton, she must not mix with him. That doesn't stop her craving his company, or his touch…
Romance Historical [Harlequin Historical Romance, On Sale: August 1, 2020, Paperback / e-Book, ISBN: 9781335505651 / eISBN: 9781488065859]