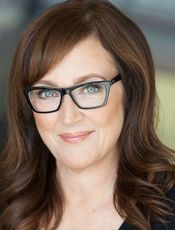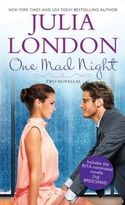 I fly a lot for my job, and if there is one thing that is universally true, weather can bring out the worst in people.  The absolute worst.  A couple of years ago I was flying back from Ireland through Chicago O'Hare.  My flight got in just before massive thunderstorms rolled through.  All flights were cancelled.  I was stuck in that airport for more than eight hours, in a terminal with limited seating and amenities.  When I said that travel brought out the worst in people, I may or may not have been referring to myself.  I'm not very patient.  But at least I didn't take up more than one seat, or more than one outlet, or stand in the enormous food court line and wait until I got to the counter to debate the menu items with my spouse.  But there were those who did.
That horrible, terrible, no-good very bad day was the day I got the idea to write a short tale about two people flying from New York to Seattle who have to get there on time when a huge blizzard shut down westbound flights.  The Bridesmaid was published last year and was the Planes, Trains and Automobile version of a romance romp.  It was also a RITA finalist.
I had so much fun writing that novella that I wondered what else I could do with that blizzard.  And then I remembered—one Thanksgiving many years ago, my extended family was stuck at my uncle's ranch near Dallas when an ice storm hit.  I use the word "ranch" loosely, because there was really nothing about there but a trailer, an RV, and a whole lot of cows.  And after we'd devoured the food, there was nothing left but some bad whiskey.  I'll say this—we are finally all on speaking terms again, but it took some time.
In ONE MAD NIGHT, a man and woman who are competing each other for a plum account—one that could make or break their career—have a healthy competition heading into the final round, scheduled for the next day.  But late that afternoon, as they each work to polish their presentations, a white out shuts down the city.  Chelsea and Ian find themselves alone and stranded in the office with nothing but a few Lean Cuisines and the conference room liquor cabinet.  Does the blizzard bring out the worst in them?  Will they be on speaking terms when the city starts moving again?  And just how quickly do sparks fly when it's man against nature?
I hope you enjoy my novella, ONE MAD NIGHT.  Stay warm, wherever you are.
About ONE MAD NIGHT
Two Romantic Adventures…One Mad Night
Two delightful contemporary romance novellas in one book from New York Times and USA Today bestselling author Julia London.
One winter's night a blizzard sweeps across the country, demonstrating that fate can change the course of lives in an instant…and fate has got a sense of humor.
One Mad Night
Chelsea Crawford and Ian Rafferty are high profile ad execs in cutthroat competition for a client. When a major winter storm puts New York City on lockdown, the two rivals have to make it through the night together—oh, the many ways in which opposites attract…
The Bridesmaid – Bonus Novella
RITA Award Nominee for Best Romance Novella of 2013
Kate Preston has just moved to New York. Joe Firretti is contemplating a move to Seattle. When the weather wreaks havoc with transportation systems, Kate and Joe meet as they are both trying to rent the last car available… As Kate races to make her best friend's wedding, and Joe races to a life-altering job interview, it looks like together is the only way they'll make it at all.
About Julia London
Julia London is the New York Times and USA Today bestselling author of more than thirty novels, including the Homecoming Ranch contemporary series, the Secrets of Hadley Green historical romance series, and numerous other works. She is a four-time finalist for the prestigious RITA Award for excellence in romantic fiction, and RT Bookclub award recipient for Best Historical Romance.  She lives in Austin, Texas.
Connect with Julia London: