Hi, Julie Ann! Welcome back to Fresh Fiction. Please tell us about yourself and your new book, RIDE THE TIDE. 
Holla Fresh Fictioners! It's so good to be back! My name is Julie Ann Walker, I'm the NYT and USA Today bestselling author of steamy, sexy romantic suspense novels and epic love stories that will melt your heart. (Or at least that's what I TRY to write. Ha! I guess I'll leave it up to you guys to determine whether or not I hit my mark.) I have a mutt named Conan who suffers from allergies, howls at sirens, and would love to FINALLY catch a squirrel. And I've travelled to over 50 countries because I suffer from more than my fair share of wanderlust.
For readers who aren't familiar with the Deep Six series, can you catch us up to speed on what's been going on? 
Deep Six is a romantic suspense and adventure series set on a fictional island in the Gulf of Mexico. It follows six "retired" Navy SEALs as they hunt for the lost treasure of the world's holy grail of sunken shipwrecks, the Santa Cristina. The series tagline is: Six men. One sunken Spanish galleon. Millions of gold and silver coins lying in wait on the ocean floor. And a past that refuses to let the guys of Deep Six Salvage forget the Navy SEAL motto that "the only easy day was yesterday…" It's like The Goonies for adults. But with badder bad guys and far more kissing scenes.
I have always loved how your heroes are badass but also have a softer side, often only coming out when the heroine is around. Is Mason "Monet" McCarthy similar or does he keep his guard up with Alex? What do you love most about your hero? 
Mason is certainly a tougher nut to crack than some of the heroes I've written. He's sullen and surly and prone to long silences, which is the polar opposite of Alexandra, the heroine in this book. But I think, underneath all that acerbity is a heart of gold. And that's one thing ALL my heroes share.
The way Mason dotes on and coddles his bulldog is my favorite thing about him. I mean, who doesn't love a man who loves a dog?
Alex Merriweather is a historian and completely out of her element while working with Mason, searching for a valuable treasure. How did the character of Alex develop for you?
I love writing heroines that embrace their quirkiness. And Alex has quirks in spades. At first, I didn't know if I liked her because she's so forthright and outspoken and. . . well. . . wordy. But the more I got to know her, the more I grew to love her incorrigible, unblushing ways. There's no guessing with Alex. She says what she means and means what she says. It's refreshing to write a character that never plays games, demurs, or holds anything back.
I follow you on Instagram and love all of your adorable dog photos, as well as your pics from your travels! Obviously, we're all hunkering down right now, but where have you gone recently that you can't wait to go back to?
Despite the global pandemic, I've still managed to travel. I've been hopping from one AirBNB to the next for the last couple of years. (The nice thing about being a writer is that my work is wherever I am.) Since Covid-19 hit, instead of choosing places to visit that have great social scenes, I've been choosing places that boast plenty of outdoor activities. So far this year, I'd say my favorite stops have been Asheville, NC – the Blue Ridge Mountains are gorgeous and so fun to hike – and Portland, OR because I used it as a jumping off spot to explore the Cascade Volcano Mountain chain and the gorgeous Pacific Northwest coast.
Thanksgiving is just around the corner! What are you thankful for this year? And what are some of your family traditions?  
I'm so thankful that my friends and family are safe and healthy. So many people can't say the same this year.
My favorite Turkey Day tradition is the rousing game of Pictionary my family plays after the Thanksgiving meal has been digested. There's always some good-natured ribbing, some throwing of elbows, and a little bit of name-calling. 😛
What can readers expect from you next?
My plan is to hunker down and try to finish the Deep Six series. Fans have been clamoring for it, and I aim to please!
Rapid Fire Random Questions
Favorite candy: Gummy Bears
Favorite way to be kind to yourself: Dove chocolates
Best compliment you recently gave to someone: To my adult niece: "If you weren't my family, I'd want you to be my friend. You've grown into the kind of woman other women are lucky to be around."
Favorite flower: Lilies
Random interesting fact you like to tell people:  I've eaten a pig's foot. 
Best vacation you've ever taken: The time I hiked the Great Wall of China
Earliest celebrity crush: Mario Lopez
Cake or pie: Why can't I have both?
Last book you read that you really LOVED: WHERE THE CRAWDADS SING by Delia Owens
You have a totally free afternoon – no deadlines, no obligations, no Twitter notifications!  What do you do?: Walk my dog, drink some coffee, read a book, and waste a full hour watching funny animal videos on TikTok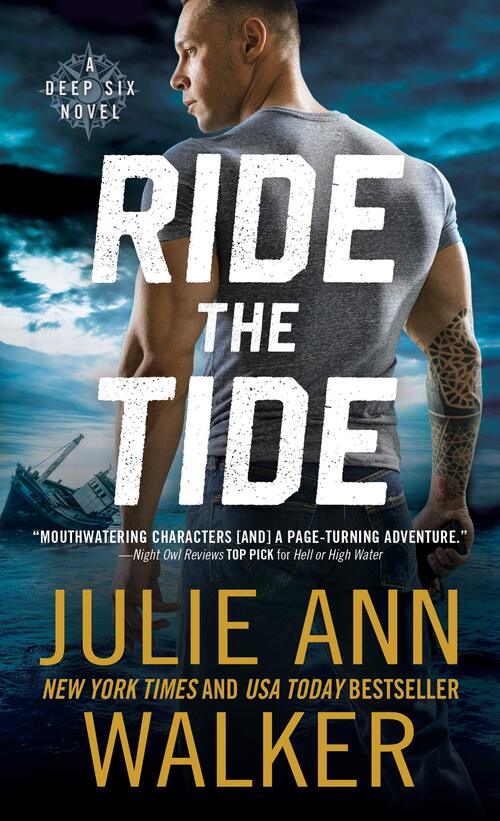 Brand new hot romantic suspense from New York Times and USA Today bestselling author Julie Ann Walker
Weary of being a fighting man, and burned by a bad divorce, former SEAL Mason "Monet" McCarthy is tight-lipped and self-contained. Unfortunately, he can't avoid Alexis Merriweather when she joins him and his business partners in the hunt for the Santa Cristina.
Historian Alexis Merriweather has a motor-mouth and a penchant for pushing Mason's buttons. When a dangerous man from Mason's past threatens their lives and everything they are working toward, Mason must rely on old instincts and the skills honed from years running black ops to make sure nothing from his previous life touches Alexis's present.
Of course, with their lives on the line and the adrenaline running high, it's a foregone conclusion sparks will fly.
Romance Suspense | Fiction [Sourcebooks Casablanca, On Sale: November 24, 2020, Mass Market Paperback / e-Book, ISBN: 9781492608967 / eISBN: 9781492608974]
He's rejected her once already but Alex is determined that no one but Mason can be her first.
An adrenaline-rush thrill ride full of sexual chemistry!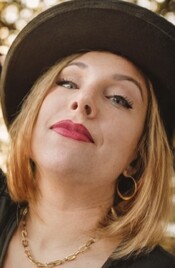 Julie Ann Walker is the New York Times and USA Today bestselling author of the Black Knights Inc. and the Deep Six romantic suspense series. She has won or been nominated for numerous awards including a Top Ten Romance by Booklist and a Best Summer Read by Publishers Weekly. She lives in Chicago, IL.