Each time I come to the last book of a series I'm overcome with sadness. I've spent a long while with these characters, and in this case, the fictional town I built from an outlaw hideout. I'm one of them. I know their deepest desires and what they dream of. Over the many months, they burrowed into my soul and became a part of my fabric. In a way it's as though family members have died, leaving behind nothing but cherished memories.
After four books in the Outlaw Mail Order Brides series, there are a lot of small details and threads to wrap up, details readers will get perturbed at if I leave something hanging. The story has to end in a totally believable way which means nothing so far out it seems beyond the realm of reason.
It has to be plausible and it has to be filled with deep emotion.
Some things I can tie off during the writing of the last book but others that can only be done with an epilogue, especially if it involves the future. In ONCE UPON A MAIL ORDER BRIDE, I wrote an epilogue because that seemed the best way to complete the story of four outlaws yearning to be ordinary men with ordinary lives yet fearing their way of life is over than seeing it's not.
I wrote the epilogue from Clay Colby's point of view. He kicked off the series with the first book THE OUTLAW'S MAIL ORDER BRIDE, so it seemed fitting that he end it. Hope's Crossing was his dream and he sold it to his friends. Clay made them believe they could achieve what they wanted through enough hard work and sacrifice.
Each of these outlaws has an overwhelming sense of honor and a commitment to this fledgling town that goes beyond themselves. It's fair to say they're willing to die for the people of Hope's Crossing who are only looking for a safer life.
In ending the final book, the author must make clear what the main characters accomplished and yet leave a few things to the future. No one wants a pristine, unbelievable conclusion. It has to satisfy the reader who journeyed alongside me throughout the series. They demand a happily ever after and I always strive to give them that.
I love writing series. It lets me explore a lot of different themes and plots all while weaving each story together in one seamless tapestry of thought and emotion.
Ending this Outlaw Mail Order Bride series has allowed me to start a new one called Lone Star Legends. The first book A COWBOY OF LEGEND will be out in April 2021. I hope you give it a try.
Outlaw Mail Order Brides #4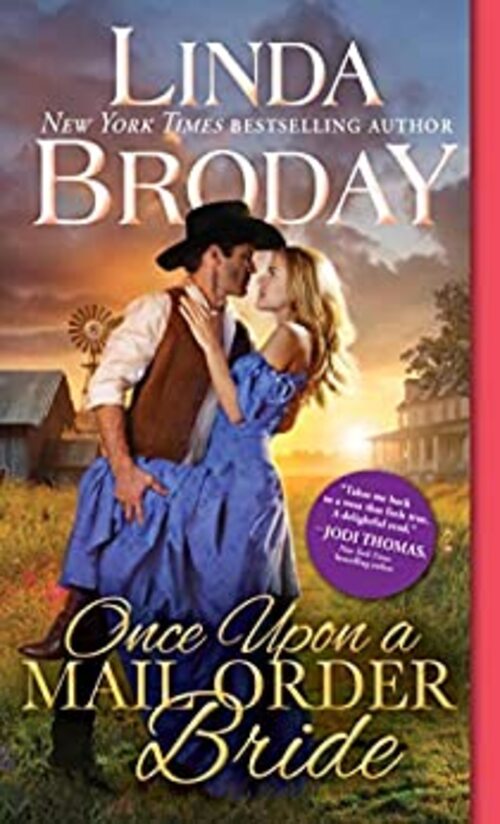 "Linda Broday's heroes step right out of her books and into your heart."—Jodi Thomas, New York Times bestselling author
When the West was wild and man's law favored the few, these extraordinary women could be found…in the heart of an outlaw.
Accused of crimes he didn't commit, ex-preacher Ridge Steele is forced to give up everything he knew and make his home with outlaws. Desperate for someone to confide in, he strikes up correspondence with mail-order bride Adeline Jancy, finding in her the open heart he's been searching for. Upon her arrival, Ridge discovers Addie only communicates through the written word, but he knows a little of what trauma can do to a person and vows to stand by her side.
Addie is eager to start a new life with the kind ex-preacher and the little boy she's stolen away from her father—a zealot priest of a terrorized flock. As her small family settles into life at Hope's Crossing, she even begins to find the voice, and confidence, she'd lost so long ago.
But danger is not far behind, and her father will not be denied. While Addie desperately fights the man who destroyed her childhood, a determined Ridge races to the rescue. The star-crossed lovers will need more than prayers to survive this final challenge…and find their way back to each other again.
Romance Suspense | Fiction [Sourcebooks, On Sale: November 24, 2020, Mass Market Paperback / e-Book, ISBN: 9781492693727 / eISBN: 9781492693734]
An awesome culmination to a great western romance series!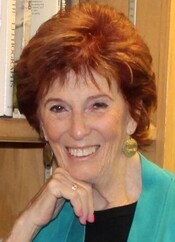 Romancing the West One Story at a Time
Linda Broday is a New York Times and USA Today bestselling author and makes her home in the Texas Panhandle on land the American Indian and Comancheros once roamed. She is a multi-published western historical romance author who lives and breathes cowboys and the American West way of life. Here in the panhandle it's very common to see cowboys, they've provided lots of inspiration. There's just something about a man in tight jeans, a Stetson and boots that gets her hot and bothered!
Linda grew up watching TV westerns back in their heyday and fell in love with the desperados, lawmen and strong men and women who portrayed the people who settled this wild land that offered so much opportunity for those who wanted to seek it. They taught her the values, the strength it took to survive and the tremendous will to keep going when things got tough. She loves writing stories about similar people who could've lived back then.
When Linda is not writing, She's scouring the internet looking for little tidbits to add depth to my stories. She has also been accused, quite unfairly she might add, of haunting museums and libraries. Linda's desire to keep history alive is what drives her and she can't imagine writing anything else.