Welcome to Fresh Fiction, Gretchen! Please tell us about yourself and your new novel, THE OPERATOR.
The Operator is the story of Vivian Dalton, a nosy switchboard operator who eavesdrops on all the conversations of the residents in her small town.  
Set in Wooster, Ohio in the 1950s, I read that this story is inspired by your own family's history! Can you share the background and inspiration for THE OPERATOR?
I'd been doing genealogy research on my mom's side of the family, and combined a little of that with my grandmother's occupation.      
Vivian Dalton is one of the town's switchboard operators and knows everything about everyone because she and the other operators secretly listen in on conversations. If you were in a similar occupation, would you listen in on conversations? Why or why not?
I really don't think I would. It's so invasive.
Vivian overhears a conversation that could be her downfall – she'd be humiliated in front of the entire town and she's desperate to stop it from getting out. What do you think readers will love about Vivian? What do you think they will find frustrating about her?
I know different readers will love & find frustrating different things about her. I hope they can enjoy her as a character, even if they can't totally relate to her.  
Small towns are often populated with delightfully quirky inhabitants. Who are some of your favorite side characters in THE OPERATOR?
She only appears for a quick blip near the very end, but I love Hazel Horschatz.   
Did you find any surprising facts about life for women in the 1950s while you researched this book?
I found that a lot of women had worked as switchboard operators during that time period. It was a fairly common occupation. 
What can readers expect from you next?
Probably a long wait for the next novel. I am working on it, but the process is sooooo looooooong.          
Rapid Fire Random Questions
Favorite animal: All of them. All the animals. Except mosquitoes and centipedes.
Coffee or tea: Coffee-flavored ice cream, and tea
Favorite book to re-read: It's never just one: the Laura Ingalls Wilder books, The Talented Mr. Ripley, Bridget Jones' Diary, The Help, Gone Girl. I also need to re-read the Harry Potter books, because I still haven't read the final 3 volumes, and it's been too long since I read the first 4.
When you were younger, what did you want to be when you grew up?: An orthodontist
Dream vacation: I used to work in travel, so I've taken all sorts of dream vacations, and now just think sitting in front of a fireplace while it's snowing outside is the best thing ever.
Aside from reading and writing, what are your hobbies?: Genealogy, wineries, cold-weather exercise (walking/running, skiing).
Five people you'd invite to your book club (dead, alive, fictional, etc.!): Daphne du Maurier, Eckhart Tolle, Tina Fey, Nella Larsen, Jung Chang
Favorite movie: Some Like it Hot
You have a totally free afternoon – no deadlines, no obligations, no social media notifications! What do you do?: Genealogy research, or just sitting in a cafe drinking chai really slowly.   
—
COMMENT TO WIN: Would you listen in on people's phone conversations if you had the chance? Leave your answer in the comments and you'll be entered to win a copy of THE OPERATOR! US/Canada only – GOOD LUCK!
—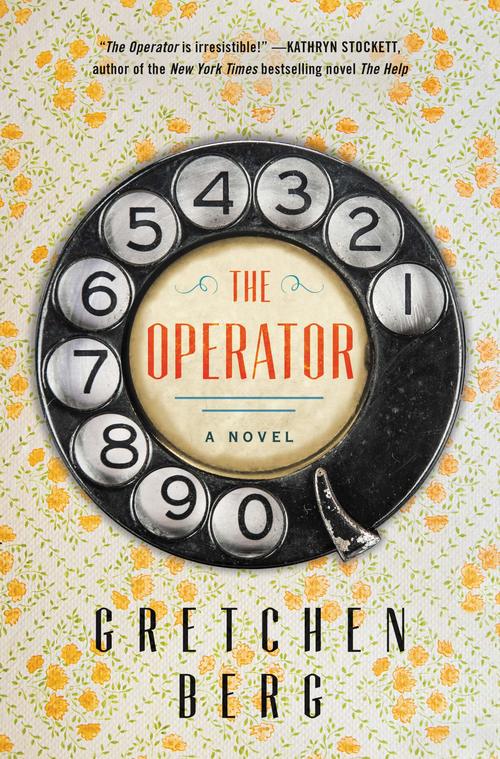 A clever, surprising, and ultimately moving debut novel, set in a small Midwestern town in the early 1950s, about a nosy switchboard operator who overhears gossip involving her own family, and the unraveling that discovery sets into motion.
In a small town, everyone knows everyone else's business . . .
Nobody knows the people of Wooster, Ohio, better than switchboard operator Vivian Dalton, and she'd be the first to tell you that. She calls it intuition. Her teenage daughter, Charlotte, calls it eavesdropping.
Vivian and the other women who work at Bell on East Liberty Street connect lines and lives. They aren't supposed to listen in on conversations, but they do, and they all have opinions on what they hear—especially Vivian. She knows that Mrs. Butler's ungrateful daughter, Maxine, still hasn't thanked her mother for the quilt she made, and that Ginny Frazier turned down yet another invitation to go to the A&W with Clyde Walsh.
Then, one cold December night, Vivian listens in on a call between that snob Betty Miller and someone whose voice she can't quite place and hears something shocking. Betty Miller's mystery friend has news that, if true, will shatter Vivian's tidy life in Wooster, humiliating her and making her the laughingstock of the town.
Vivian may be mortified, but she isn't going to take this lying down. She's going to get to the bottom of that rumor—get into it, get under it, poke around in the corners. Find every last bit. Vivian wants the truth, no matter how painful it may be.
But as Vivian is about to be reminded, in a small town like Wooster, one secret usually leads to another. . . .
Women's Fiction Historical [William Morrow, On Sale: March 10, 2020, Hardcover / e-Book, ISBN: 9780062917188 / eISBN: 9780062917201]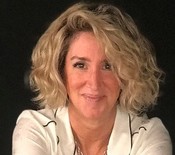 Gretchen Berg spent many years working in the fields of education and travel. Her parents had always encouraged her to write, but she waited until she heard "you are a writer" from more trustworthy advisors: a London psychic, and a taxicab driver in Athens, Greece. The taxicab driver also said they had been lovers in a previous life.
After writing a humorous memoir in 2010 Gretchen ventured into the field of genealogy, where she compiled narratives and research reports for clients, while also working on her family's history. It was during her family research that she came across an interesting bit of information that, when expanded upon, became her debut novel, The Operator.