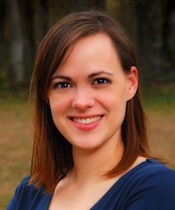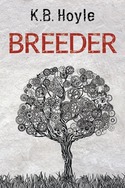 Fresh Fiction is proud to participate in the blog tour for BREEDER by K.B. Hoyle. When asked to give one question to Hoyle, Fresh Fiction staff wanted to know: Why did you choose to write a character who transforms from an obedient society member into a rebel?
I liked the idea of starting the story of BREEDER in an environment in which everything seems to be perfect, and having my main character, Pria (or B-Seventeen in the early chapters), operating under the assumption that her world is as good as it gets. I thought that moving Pria from a position of security to a position of uncertainty would also take the reader on the same journey, and that it would create great story tension as the world, and all of Pria's assumptions about it, slowly unravels. The easiest way to do this from a plot perspective was to make her a character who transforms from someone obedient to society to someone who is eventually a rebel. This also allowed me to reveal the world as it really is through Pria's eyes as she discovers it and changes her perspective on it.
About BREEDER
Everything about Seventeen's life is perfect, from her genetics, to her home in Sanctuary, to her status as a Breeder in the Unified World Order. But all that changes when she meets a rogue Enforcer named Pax, who infiltrates Sanctuary and targets her for extraction from the Controlled Repopulation Program. Pax seems to know a little too much about her, and he plants dangerous doubts in her mind that accuse Sanctuary of hiding a dark secret, and that cause Seventeen to question everything she's ever known.
When Seventeen's life is threatened, she has little choice but to run away from Sanctuary with Pax. But for Breeders, contact with men is forbidden by law, and even the simple act of taking Pax's hand is treason.
Mired in confusion, Seventeen travels with Pax to the outside world and takes the name Pria, the identity of her childhood. But she is far from certain she's made the right decision when they discover an entire community of people who should no longer exist.
Seventeen, now Pria, is thrust into a position as a key player in a dangerous bid to bring down the Unified World Order. Meanwhile, Pax's attachment to her and her growing attraction to him contribute to the ever-growing mysteries in her life.
Pria's journey from a sheltered, naïve Breeder to a rebel agent requires not only external transformation but self-discovery. As her world crumbles, Pria must decide who she is and what she really believes. But the truth comes at a cost, and uncovering it will require a greater treason than she could ever have imagined.