1–What's the name of your latest release? 
Prosper's Demon
2–What is it about? 
A man called Prosper and his demon.
3–What words best describe your protagonists? 
The protagonists are (a) the hero (b) Prosper of Schanz (Leonardo da Vinci thinly disguised as a fictional character) (c) a demon. The hero; the last, best hope of the human race, but not very nice (b) Prosper; an idiot (c) the demon; hard done by
4–What side character steals every scene he or she is in? 
There are no side characters. The book is practically spherical.
5–Who are the people your main characters turn to when they need help? 
Using the notation above; (a) nobody (b) his own ego (c) the Lord of the Flies
6–What do you love about the setting of your book? 
It's warm and sort of Austrian, and if you leave the book by way of the top of the spine and turn left, there's a really nice pavement café where you can get excellent strudel
7–Are you a plotter (follow an outline) or a pantster (write by the seat of your pants)?
Pantster. Pantster till I die.
8–What is an ideal writing day for you? 
 It starts around 9 – 9.30 pm, ends between 1 and 2am, and nothing whatsoever disturbs me
9–Do you listen to music while you write, need total silence, or do you have the TV on?
 Total silence. A mouse breathing softly in the next room can ruin everything
10– How do you approach research? 
Research is the fun part.
11–What is your publishing journey story? 
Shameless nepotism and unmerited good luck. My mother knew an editor (this was back in the '80s). She told him, read this. He read it. I finished writing it. He published it. A boy's best friend is his mother.
12–Do you have critique partners/writing groups you want to give a shout-out to? 
No. The first person apart from me who reads my stuff is my editor.
13–What're the most frustrating things about being an author? 
Not knowing which bits, if any, are good. Not knowing which bits, if any, the readers like. If I knew which bits people liked, I'd do more of them. As it is, I have to guess. I hate that.
14–What's your favorite scent?
Cordite
15–What movie will you watch no matter what if it's on TV? 
I don't actually own a television. But I'm rather partial to Fellowship of the Ring.
16–Do you like breakfast, lunch, or dinner best? 
That's a complex and multi-faceted question, not susceptible of a simple answer.
17–What's one thing you wish you knew more about? 
Architecture and how buildings are built
18–What's the silliest thing you've recently done?
 Let's not go there. Really and truly.
19–What can readers expect from you next? 
I'm writing a novella for Subterranean and the third and possibly final book in the series that starts with Sixteen Ways To Defend A Walled City, so what readers can expect is probably more of the same, only different
20–How can readers reach you? 
I'm pathetically grateful for letters, emails and whatever you call messages sent through Facebook Messenger, since it shows that someone out there thought enough of something I wrote to take the trouble to get in touch. Actually, most of the communications I get from readers go on to say, "As it so happens, I'm writing a book myself…" I even like getting those. But I don't know any agents.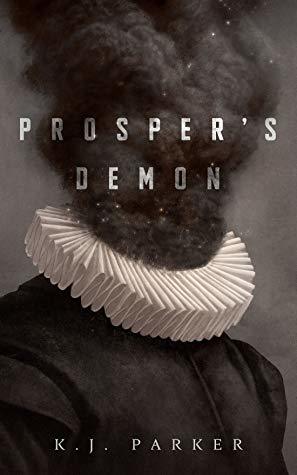 In the pitch dark, witty fantasy novella Prosper's Demon, K. J. Parker deftly creates a world with vivid, unbending rules, seething with demons, broken faith, and worse men.
In a botched demonic extraction, they say the demon feels it ten times worse than the man. But they don't die, and we do. Equilibrium.
The unnamed and morally questionable narrator is an exorcist with great follow-through and few doubts. His methods aren't delicate but they're undeniably effective: he'll get the demon out–he just doesn't particularly care what happens to the person.
Prosper of Schanz is a man of science, determined to raise the world's first philosopher-king, reared according to the purest principles. Too bad he's demonically possessed.
Fantasy [Tor.com, On Sale: January 28, 2020, Trade Size / e-Book, ISBN: 9781250260512 / eISBN: 9781250260512]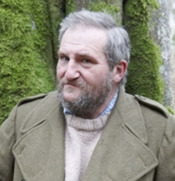 K.J. Parker is a pseudonym for Tom Holt.
According to the biographical notes in some of Parker's books, Parker has previously worked in law, journalism, and numismatics, and now writes and makes things out of wood and metal. It is also claimed that Parker is married to a solicitor and now lives in southern England. According to an autobiographical note, Parker was raised in rural Vermont, a lifestyle which influenced Parker's work.