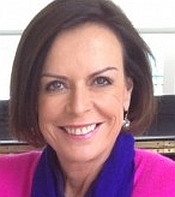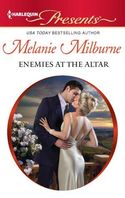 What do you get when you force two sworn enemies in to a marriage of convenience? Opposites attract and attack!
Andreas Ferrante had already chosen a suitable bride and was about to ask her to marry him when he got the news about the conditions on his late father's will. He must marry Sienna Baker – the woman he has loathed since she was a troublemaking teenager – in order to claim his inheritance. Sienna is the last woman on earth he would ever choose to be his bride!
Sienna has done everything she can to avoid coming into contact with the brooding Andreas over the last few years. She knows what she did to him all those years ago was wrong but she also knows it's too late to undo the damage. But she needs money and it is rather a large fortune to be had!
But marrying him?
A massive fortune, two strong wills and a monumental attraction that has simmered for years is brought out into the open and it's fireworks from day one. Andreas and Sienna start out as enemies but eventually find that hate is very definitely a two-sided coin!
Do you think love and hate are closely related?
Do you think hating someone is more a reflection on you rather than the object of your hatred? I'll give away an eCopy of ENEMIES AT THE ALTAR to one commenter!
Happy reading!
Melanie Milburne on the web:
Facebook | Website | Author Page
To comment on Melanie Milburne's blog please click here.