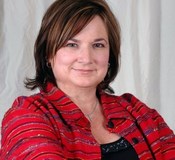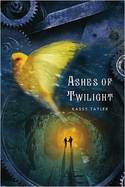 A lot of authors are asked, where do you get your ideas? My answer is a lot of little things contribute and come together to make a story. But then again, sometimes the story surprises you. ASHES OF TWILIGHT certainly surprised me. The decision to write steampunk came about naturally. I write historicals as Cindy Holby and sci/fi as Colby Hodge so combining the two made a lot of sense when I was searching for a way to break back into the market place.
The dome came from an old Star Trek episode that stayed with me all these years. "For The World is Hollow and I have Touched The Sky" is the name of the episode, and the line that haunted me. From this memory, came Wren, my heroine, and a vision of her lying on her back, staring up at a glass sky and wondering what was beyond it.
But it wasn't enough for Wren to be trapped in the dome; I took it a step further and made her part of a people who are trapped underground. She became a coal miner that provided fuel for the dome. This idea came from my history. Both of my grandfathers were coal miners in West Virginia. I also lost an Uncle and as a result of his death a cousin to a coal mining accident. Around the time of the conception of ASHES OF TWILIGHT, there was a major mining accident in West Virginia. It reminded me of the story my grandfather told me about my Uncle. When he came home from the service he looked everywhere for a job but there was none to be had except in the mines. He confided to his father that he knew in his heart that if he went into the mines he would die, but he had no choice. He had a wife and daughter to provide for, with another baby on the way, (Robin, who died at age two). And he did indeed die, just a few weeks after going into the mines. So I made Wren as coal miner as a tribute to my uncle and cousin and all the others who have died in the mines. Their names are in the front of the book.
ASHES OF TWILIGHT is the first in a three book series about Wren MacAvoy and how she became an unlikely catalyst for a revolution. For more information please visit my website at www.kassytayler.com or follow me on twitter at @kassytayler. I am also on facebook at www.facebook.com/readkassytayler
To comment on Kassy Tayler's blog please click here.