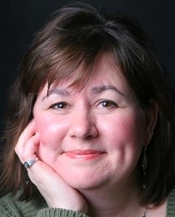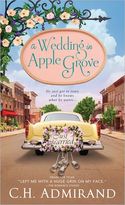 I'm a huge fan of cowboys and a broad-shouldered man with calluses on his hands…that being said, why am I making the leap from Pleasure, Texas and those gorgeous cowboys (my series, The Secret Life of Cowboys finished up this past summer: TYLER, DYLAN and JESSE)? It's simple, my editor asked if I'd be interested in writing a small town series for Sourcebooks. Why not take a change to spread my wings and test the waters that has an element that I grew up with: Small Town.
The interesting thing about small towns is that one can grow up in an isolated neighborhood that seems like a town all by itself—which is exactly what my hometown, Cedar Hill, was…a group of 25 or so homes on dead-end streets… If you didn't leave there, why go there? We always knew when someone didn't belong, we knew our friends' parents cars and that of the other residents.
I've spent the last thirty years living in Lindy's Lake a small lake community in New Jersey. We bought our first house here and have raised our family here. When we first moved in there were long-time residents and newbies, like ourselves. Five of us were expecting at the same time! Our kids went to pre-school together all the way to high school. There were swimming lessons, arts and crafts, and parties at the Manor House, our community gathering place just up the street from our house. So many wonderful memories for our children and ourselves.
One thing my childhood neighborhood and the one I live in now have in common were the women who kept  the news going: both good and bad…aka gossip central! On Cedar Hill it was my grandmother, my great-aunt and the both Mrs. Johnsons. In Lindy's Lake it was Honey Baker, Marty Walsh, Ann Ahrens and Millie Salisbury.
In the fictional town of Apple Grove, OH, it's Mrs. Winters, Miss Trudi Philo and Honey B. Harrington who keep the news going and everyone on top of the latest gossip…whether the find out at Honey Hair Salon or over at the Apple Grove Diner.
I come from a long line of feisty Irishwomen and couldn't be more proud to include bits and pieces of a few generations of Flahertys, Garahans, Purcells and Dalys. Into the mix I add our Purcell Ancestors' family motto: Aut Vincam, Aut Periam, translation: I will either conquer or perish! Makes for some interesting reading 🙂
So brew a pot of tea, find a comfy spot and curl up with the quirky residents of Apple Grove, they'd love to get to know you.
He's not so sure about small town life.
She can't imagine living anywhere else.
Welcome to Apple Grove, Ohio (population 597), where everyone has your best interests at heart, even if they can't agree on the best way to meddle. When the townsfolk of Apple Grove need handiwork done, there's no job too small for the Mulcahy sisters: Megan, Caitlin, and Grace.
Specializing in hard work and family loyalty, tomboy Meg Mulcahy has left behind any girlhood dreams of romance. Enter newcomer Daniel Eagan, looking to bury his own broken heart and make a new start. He's surprised-and delighted-by the winsome girl with the mighty tool belt who shows up to fix his wiring.
But Dan's got a lot to learn about life in a small town, and when Meg's past collides with her future, it may take all 595 other residents of Apple Grove to keep this romance from short-circuiting.
Praise for A Wedding in Apple Grove
"A terrifically fun read… With quick dialogue and a homey feel, this is a wonderful book to curl up with. Small-town romance at its best!" —RT Book Review, 4 Stars
"Raw charm… one to read." —Publishers Weekly
"Sexy and fun… Admirand's series will be popular, especially with fans of Susan Wiggs and Janet Chapman." —Booklist
ABOUT THE AUTHOR
C.H. ADMIRAND was born in Aiken, South Carolina, but grew up in New Jersey. She has been delighting readers with her Secret Life of Cowboys Series, featuring three cowboy brothers with Irish charm, and is now working on the next books in her small town contemporary romance series, featuring the town and quirky characters of Apple Grove, OH. She lives with her husband, who is the inspiration for all of her heroes' best traits, in New Jersey. For more information, please visit www.CHAdmirand.com.
To comment on C.H. ADMIRAND's blog please click here.