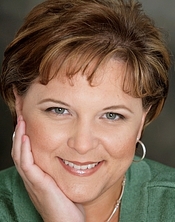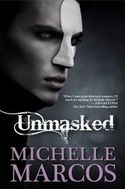 Anyone who's read my historical novels up to now knows that I don't write about handsome dukes or gorgeous duchesses. I am not wealthy, or beautiful, or even well-mannered; consequently, I find it challenging to relate to characters like that. In fact, with the exception of one book, my heroines have been plump, poor, or plain. Those qualities I can relate to.
Perhaps that's why I loved the Broadway musical, The Phantom of the Opera. I felt so sorry for that poor man with his blighted face and unrequited love. I was angry and disappointed with Christine Daaé, who chose the handsome and rich Raoul de Chagny over the artistic and longsuffering Erik. OK, so he killed a few people. Nobody's perfect.
Even after viewing the play seven times, reading the book by Gaston Leroux, and watching the film starring Gerard Butler, I found myself wishing for a different ending. I kept hoping that Erik would finally find the love he sought.
Needless to say, the tragic ending was always the same. But through the magic of storytelling, we're now able to glance into a world of might-have-been. Long after Erik was abandoned by the beauteous Christine, UNMASKED begins to unfold.
In my new short story, Paulette knows what it's like to appear monstrous. Ridiculed because of her weight, Paulette is painfully aware she will never be admired as prettier women are. But when she stumbles into the Paris Opera House and encounters the man whose face made him an outcast, she learns a lesson in what constitutes true beauty–and what happens when monsters are unmasked.
It's a simple truth. Human beings are acceptance magnets. We are repelled by people who reject us, and gravitate toward people who accept us for who we are. We crave acceptance, companionship, love. But no matter who we get that from, we still have to overcome the thing that keeps us from happiness. Both the man with the disfigured face and the woman with the deformed body must do just that.
OK. Confession time. What is the feature on your face or body that you're most ashamed or embarrassed about? What helped you (or will help you) to get over it? One commenter chosen by Fresh Fiction will receive UNMASKED for free.
Double your chances to win! Enter my website contest to win an autographed Sabrina Jeffries novel, plus my own LESSONS IN LOVING A LAIRD, at http://www.michellemarcos.com/contest/ Good luck!
To comment on Michelle Marcos's blog please click here.