The fake relationship trope is one of my favorites out there. You typically have two people who are at least somewhat known to each other—often friends—who each have their own goals that the fake relationship is serving. So, in honor of FOOLPROOF LOVE's upcoming release, I'm sharing my top three favorite fake relationship movies.
In no particular order (because it was impossible for me to decide!):
The Proposal: This one is gold. You have Ryan Reynolds, who's a favorite of mine across the board, and Sandra Bullock who's even more of a favorite, and they get married to keep her from being deported. She's been singularly awful to him for years (she's his boss) and seeing her out of her element and him realizing she's not a total monster when they're in Alaska… Love, love, love. Betty White as his grandma is just the icing on the cake.
The Wedding Date: Who hasn't wanted to show an ex that they had moved on? In this movie Debra Messing is so dang relatable because she's a hot mess. And she's faced with this to-order boyfriend she's paid for to attend the wedding with her, and he's so suave and cool and gorgeous and she's even more of a mess. I love this movie. I watch it at least a couple times a year because it's so much fun across the board.
She's All That: This movie might be the originator of my love of fake relationships. Rachel Leigh Cook makes no apologies about being antisocial and not wanting to play the popularity game, and Freddie Prinze Jr made my teenage heart go boom. I love this movie like whoa.
So there you have it! My top three fake relationship movies. As you can see, I lean heavily toward romantic comedies.
What about you? Do you have a favorite movie featuring a fake relationship?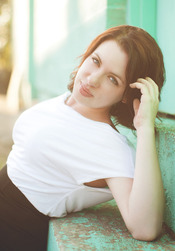 Katee Robert learned to tell stories at her Grandpa's knee. Her favorites then were the rather
epic adventures of The Three Bears, but at age twelve she discovered romance novels and
never looked back. Now living in Eastern Washington, she spends her time–in between ogling
men and planning for the inevitable zombie apocalypse–writing speculative romance novels.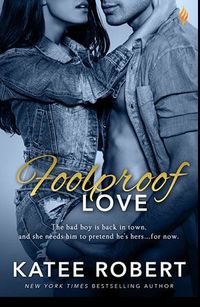 Bull rider Adam Meyer put Devil's Falls in his rearview mirror years ago and hasn't stopped running since. Now he's back—temporarily, if he has any say about it. Restless, he finds himself kissing the sexiest girl in town…and agreeing to be the fake boyfriend in her little revenge scheme.
Jules Rodrigez isn't interested in the role of town spinster. Being seen with a hell raiser like Adam is the perfect way to scandalize the residents, make her ex jealous, and prove she's a sexy, desirable woman. And if their plan includes ridiculously hot sex—in public, of course—all the better.
But this thing between them has an expiration date. Putting down roots isn't in Adam's blood, and Jules's roots in Devil's Falls are bedrock deep. He'll leave, even if it rips out his heart. But this time, he's not sure he'll survive it…