Hi, Liz! Welcome to Fresh Fiction. Please tell us about yourself and a little bit about your new book, A DAZZLE OF DIAMONDS.
Sometimes I can't believe that A Dazzle of Diamonds is my 19th book! My first book released more than ten years ago, but I started writing long before that. I wrote my first novel–a western romance–when I was twelve. It'll stay tucked in its drawer forever while I keep writing new books in my free time. By day I work in marketing for a non-profit in Phoenix. I find time to write on my lunch breaks and weekends. And I loved writing A Dazzle of Diamonds about Penelope and Tucker, best friends since childhood. But when Tucker's family name is muddied, they set out to find a 150-year-old treasure and the truth. What they find is much more unexpected–and delightful.
This is the third book in your Georgia Coast Romance series. What has been fun about creating this world? What do you want readers to know about it if they're reading this series for the first time?
I've absolutely loved spending three books on the Georgia coast, unpacking a bit of the history and a whole lot of romance. Mostly I love that Savannah is a city of stories. Everywhere you go there, someone has a story to tell. And the myths and lore of the city have basically become fact–or at least don't argue that with a local. They're as invested in the stories as the tourists who eat them up. This series is about and for people who love stories.
Both your heroine, Penelope, and your hero, Tucker, have interesting careers! Penelope is an events manager and Tucker has worked for the military and is now in law enforcement. What sort of research did you do for their work? Did you learn anything surprising?
My best friend has done event and wedding planning for years, so I used a lot of what I had learned from her for Penelope. It's so fun to see her with clipboard in hand, checklists being marked off. Running an event takes so much organization, and it was fun to give Penelope those characteristics. Tucker is back after serving two tours in the Middle East in the Marines, and now he owns his own security company. He's also accidentally running for sheriff. Researching the election process and thinking through his platform were a lot of fun.  
There's an interesting treasure hunting subplot in this book that was a lot of fun! Can you tell us more about the inspiration behind this aspect of A DAZZLE OF DIAMONDS? What would finding this treasure mean for the hero and heroine?
Each book in the Georgia Coast Romance series involves a treasure hunt, but A Dazzle of Diamonds is the first where the hero and heroine don't need the treasure for financial reasons. I really enjoyed creating a story in which they needed to uncover the truth of the past and that was enough. I've always been fascinated by lost treasure, pirate maps, and the like. And Savannah–the only city General Sherman didn't burn to the ground in his 1864 march to the sea–is the perfect place to explore that. It opens the door to all kinds of history from the earliest days of Georgia all the way to today. For Tucker, finding this treasure means a chance to win an election no one expects him to and a badge he's always wanted. For Penelope, things are a little more complicated. She wants to see Tucker win, but if he does, will he become like every other man in her life and decide something else is more important than she is?
Tucker's Aunt Shirley is full of sass and was hilarious when she was on page! What are your favorite things about her?
Oh, I love Aunt Shirley! I love everything about her, and I hope I'm just like her in about twenty years. She's adventurous and wise. She loves to travel, and she tells it like it is. And I love how she refuses to accept love based on achievements. Mostly I love how much she loves Tucker and Penelope, how she's made them feel special and cared for all these years. I have an aunt like that, who made me want to be an aunt like that. It's a pretty spectacular gift to be loved so well.
There's a friends-to-lovers storyline, as well as a fake relationship. We love when romance tropes are combined in one story! Do you have a favorite romance trope to read? What about to write?
I LOVE a good friends-to-lovers storyline, which is one of the reasons I couldn't wait to write this book. When my mom was reading the book, she texted me that it was so fun to read about characters who started out liking each other instead of suspicious of each other. It was a treat to write that. My all-time-favorite tropes are falling for a sibling's best friend and marriages of convenience where they rescue each other. Swoon!  
I think romance authors are the very best at giving book recommendations. What have you read lately that you adored?
Oh, my! I love recommending books. I recently read The Bromance Bookclub by Lyssa Kay Adams. I adored the premise of a bunch of macho guys reading romance novels to help them in their real-life relationships. It was sweet and funny and a nice breath of fresh air. I have the sequel queued up on my ereader.
The book I read about a year ago that I still talk about–it was that good–is Tosca Lee's The Line Between. It's amazing! Part dystopian. Part escaping from a cult. Part romance–the hero is whoa! It's riveting.
For a sweet, clean romance, I love Kasie West's books. I recently reread On the Fence and remembered just how much I love her style. It has such a smooth flow and such enjoyable characters.
What can readers expect from you next?
Up next is a return to Prince Edward Island. Canada's tiny maritime province is best known as the home of Anne of Green Gables (and her author L.M. Montgomery). After falling in love with the island on my first visit ten years ago, I wrote a series about The Red Door Inn, a fictional inn on the north shore. Now I'm returning to the island with a new three-book series–this time on the south shore in the artistic fishing village of Victoria by the Sea. The first book releases late summer 2021.
Rapid Fire Random Questions
Favorite animal: Moose (I have a collection of stuffed ones all over my house.)
Coffee or tea: Neither–Diet Dr. Pepper
Favorite book to re-read: The Guernsey Literary and Potato Peel Pie Society
Beach or mountains: Mountains
When you were younger, what did you want to be when you grew up?: A ballerina or a hair dresser–I have zero skill in either of those areas
Dream vacation: A new place to explore and someone to explore with–top of my list Ireland, Scotland, and Newfoundland
Aside from reading and writing, what are your hobbies?: I think I need more hobbies. I used to cross-stitch a lot, but I haven't done that much lately.
Five people you'd invite to your book club (dead, alive, fictional, etc.!): Anne Shirley, of course. Juliet from Guernsey. Belle from Beauty and the Beast. And my mom and my sister.
Favorite movie: Ever? That's too hard! A few of my favorites are Beauty and the Beast (the animated version), Love & Basketball, The Count of Monte Cristo, The Jane Austen Book Club, The Hundred Foot Journey–and does the new Hamilton film count?
You have a totally free afternoon – no deadlines, no obligations, no Twitter notifications!  What do you do?: Probably get a pedicure. Maybe do a little shopping. See a movie in the theater with buttery popcorn–you know, when it opens back up. 🙂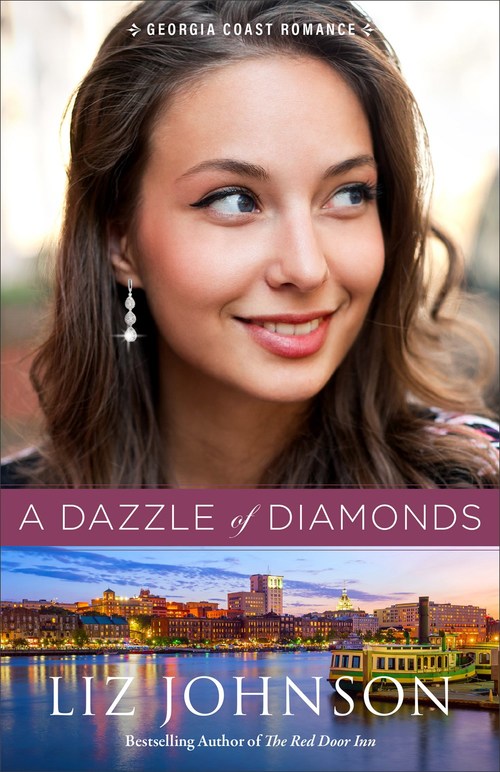 Penelope Hunter loves her job as the events manager at one of Savannah's premier historic venues–until her ex-fiancé walks into her office with his new bride-to-be. To make matters worse, a scheming social matriarch is intent on seeing Penelope fired, especially if she insists on being seen with Tucker Westbrook.
Since returning from serving two tours in the Middle East, Tucker has built a thriving security company. His work is nearly as stabilizing as his friendship with Penelope, who has been by his side since childhood. But when the lone candidate for county sheriff goads him, Tucker loses his cool and ends up on the ballot–and on the receiving end of a smear campaign claiming the Westbrooks were traitors to the South.
To clear his name, Tucker and Penelope must join forces to find the truth behind a 150-year-old lost treasure. But the more time they spend together, the closer she comes to losing her job–and falling helplessly in love.
Inspirational Romance | Romance Suspense [Revell, On Sale: August 4, 2020, Paperback / e-Book, ISBN: 9780800729424 / eISBN: 9781493423088]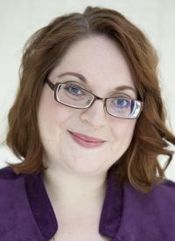 By day Liz Johnson is a marketing manager. She makes time to write late at night–that's when she thinks best anyway. Liz is the author of more than a dozen novels, a New York Times bestselling novella, and a handful of short stories. She's a Christy Award finalist and a two-time ACFW Carol Award finalist. She makes her home in Phoenix, Arizona, where she enjoys exploring local music, theater, and doting on her nieces and nephews. She writes stories of true love filled with heart, humor, and happily ever afters.