A reader commented that after finishing one of my books, she started looking at people differently. Started noticing that many people reminded her of certain animals. And then she had fun guessing what type of shape-shifter they might be.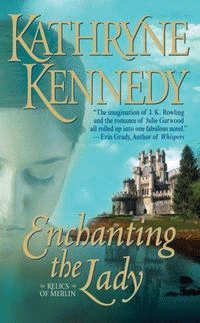 So let me back up for a moment. My Victorian fantasy romance series, The Relics Of Merlin, features all shorts of shape-shifters. In Enchanting the Lady, my hero is a were-lion. In Double Enchantment, my hero is a were-stallion and his sister is a were-swan. In my newest release, Enchanting the Beast, the hero is a were-wolf, and my heroine's assistant is a were-snake.
Click to read the rest of Kathryne's blob and to leave a comment.