1–What is the title of your latest release?
2–What is it about?
An arrogant, skilled fighter finds love in the most unexpected way…  
Magnus Stewart, aka "The Eagle" is the bastard son of a duke, and his royal blood has never been anything but a curse. Among the mystique and riches of the legendary fight club Ludus Caledonia, Magnus battles his way to the top.
Lady Diantha de Mora in desperation seeks his help. When Magnus reluctantly comes to her aid, his fate is changed forever in one night. With enemies at every turn, it'll take muscle and a miracle for them to make it to the Highlands alive. There Magnus can reclaim his destiny, as Diantha reclaims his heart.
3–What do you love about the setting of your book? 
This entire series is set a little bit later, history-wise, than I'm used to writing, so researching Tudor Scotland was interesting. But what I like most is the heart of the series – an exclusive fight club known as the Ludus Caledonia. Think "Gladiator" (the movie). The bond between these warriors is so strong and it truly is a brotherhood. These men may fight each other on occasion, but they are friends above all and would truly kill or die for one another. So – the books aren't just about the romance. They're about something deep and unbreakable amongst friends.
4–How did your heroine surprise you? 
Diantha de Mora is the heroine, Spanish by birth. She's been a hostage for many years of her life and she is very desperate to get home again. What surprised me the most about her was how much she opened herself up once she fell for the hero. She's hard, no-nonsense, so her complete lack of restraint with the hero is surprising – but very endearing.
5–Why will readers love your hero? 
He's a hot, sexy beast and he knows it. He's quite arrogant. I think readers will love how he surrenders that ego when the chips are down. He's willing to surrender to love.
6–What was one of your biggest challenges while writing this book (spoiler-free, of course!)? 
Balancing historical facts and accuracy with modern sensibilities. In ancient times, men like my gladiators were essentially enslaved men (through warfare or indentured servitude), but it's not romantic having an enslave individual for a hero, so I had to bring the Ludus Caledonia into modern times a little – making it plausible that these men are committed to fight using a contract instead of enslavement. For authors of ancient romance when the brutalities of civilizations were the norm, I think that's a challenge for all of us – being historically accurate without romanticizing barbarianism for the modern reader.
7–Do you look forward to or do you dread the revision process? 
Dread!! When I write a book, it's usually set in stone, so revisions are difficult for me. Not that I'm inflexible, but a final draft of a book for me is never a work in progress. It's a done deal, so changing anything in that carefully crafted story makes me blow a brain fuse (or close enough!).
8–What's your favorite snack to have on hand while writing? 
Corn nuts. Crunchy and smelly!
9–Where would you go for an ideal writer's retreat? 
Actually, I have a beautiful custom office and that's really my perfect environment. If I go places to write, I tend to get lazy, so being in my comfort zone is better for my focus.
10–What's the best piece of writing advice you've received? 
Write what you love to read. Hands-down.
11–Who is the fictional character you want to hang out with the most? (anyone in literature!)
The Martians from The Martian Chronicles.
12–What's one of your earliest book memories? 
Good question! I don't think I've ever been asked that one before. I would have to say these little Disney books my mom bought for me – the Cinderella one, specifically.
13–If you had to write in a different genre, what would it be and why? 
I'd write Sci-fi, but not Fantasy Sci-fi, like Star Wars. I'd use Venus and Mars and the moon. Such cool possibilities!
14–What song will automatically put you in a good mood? 
Anything I can sing to – I'm a huge fan of 70's and 80's music, and you can pretty much sing along to all of those "… and I wish that I had Jessie's Girllllll"….
15–What is your favorite way to practice self-care?
I have a giant, deep-soak bathtub. Every night, I take a full-on bath with salts and bubbles and everything. It's essential.
16–What can you eat and never get sick of? 
Everything that's bad for me, pretty much. Mostly chips and dip or chips and salsa. Like I said… everything that's bad for me…
17–Will you share a favorite, recent-ish book you recommend? 
I'm a huge fan of classic fiction, and Historical Fiction in general, but I think one of my favorite recommendations is Child of the Morning by Pauline Gedge. That was the first Historical Fiction book I ever read and one of my favorites. It's what gave me a huge love of fiction adventures, something that has helped me quite a bit in my chosen profession.
18–Do you have any hobbies? 
I love to garden. I used to golf (with my parents) and horseback ride (years ago), and I keep talking about getting a horse again, but I'm too busy to take care of it. Maybe someday…
19–Are you an early bird or a night owl?
I used to be an early bird, but the past five years or so, I find myself doing my best work late at night.
20–What can readers expect from you next? 
I'm planned out through 2024, so readers can expect more exciting Medieval adventures. For readers who have never read a Medieval Romance of mine, I encourage them to pick one up. I promise, it will hook you. Good romance is good romance, no matter what the genre. I'm rolling out a brand-new series next year – actually, two of them – so there's some really great stuff on the horizon!
Scots and Swords #3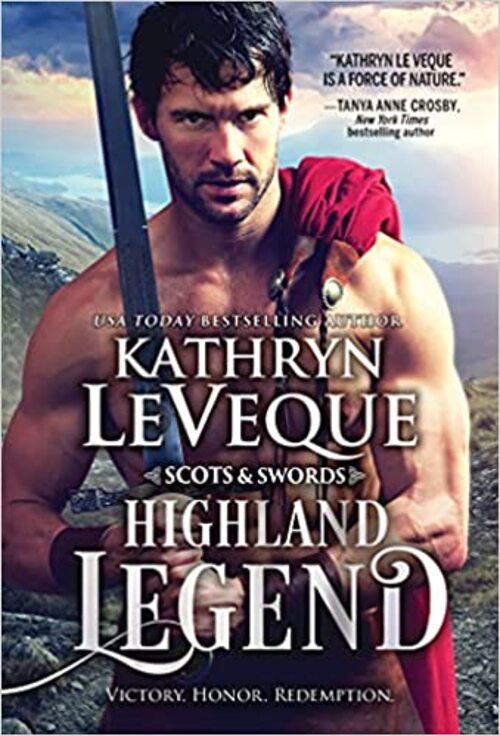 Gladiator meets Fight Club in the Scottish Highlands in this gripping series from USA Today bestselling author Kathryn Le Veque
As the bastard son of a duke, Magnus Stewart's royal blood has been a curse. Lured by the mystique and riches of the legendary fight club Ludus Caledonia, Magnus uses his anger and bitterness to battle his way to the status of a prized gladiator known as The Eagle.
Diantha de Mora has heard of The Eagle, and in desperation she seeks his help to escape the men pursuing her. Magnus comes to her aid and in one night his fate is changed forever. Mutual attraction is instant, but with enemies at every turn, it'll take muscle and a miracle for them to make it to the Highlands alive. There Magnus can reclaim his destiny, as Diantha guides his heart home.
"Kathryn Le Veque is a force of nature."—Tanya Anne Crosby, New York Times Bestselling Author
Romance Historical [Sourcebooks Casablanca, On Sale: July 27, 2021, Mass Market Paperback / e-Book, ISBN: 9781728210162 / eISBN: 9781728210179]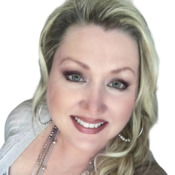 KATHRYN LE VEQUE is a critically acclaimed 18-time USA TODAY Bestselling author, a charter Amazon All-Star author, and a #1 bestselling, award-winning, multi-published author in Medieval Historical Romance with over 100 published novels.
Kathryn is a multiple award nominee and winner, including the winner of Uncaged Book Reviews Magazine 2017 and 2018 "Raven Award" for Favorite Medieval Romance. Kathryn is also a multiple RONE nominee (InD'Tale Magazine), holding a record for the number of nominations. In 2018, her novel WARWOLFE was the winner in the Romance category of the Book Excellence Award and in 2019, her novel A WOLFE AMONG DRAGONS won the prestigious RONE award for best pre-16th century romance.
Kathryn is considered one of the top Indie authors in the world with over 2M copies in circulation, and her novels have been translated into several languages. Kathryn recently signed with Sourcebooks Casablanca for a Medieval Fight Club series coming in 2020.
In addition to her own published works, Kathryn is also the President/CEO of Dragonblade Publishing, a boutique publishing house specializing in Historical Romance, and the President/CEO of DragonMedia Publishing, a publishing house that publishes the Pirates of Britannia Connected World series. In July 2018, Kathryn launched yet another publishing house, WolfeBane Publishing, which publishes the World of de Wolfe Pack Connected series (formerly Kindle Worlds).