T is for Throwback. This retro romp is for 90s-obsessed teens and nostalgic Gen Xers alike.
H is for Hair. It's New Jersey in 1991. Go big or go home for another can of Aqua Net.
E is for Everything. The mall wasn't just about shopping. It was the center of the universe for bored teens with limited spending money and unlimited time to waste.
*
M is for Mixtapes. The perfect songs in the perfect order reveals Cassie Worthy's deepest, unspoken feelings for her summer crush "Sam Goody."
A is for Adventure. Drea Bellarosa lures Cassie into a Cabbage Patch Doll scavenger hunt. Do these ex best friends find the legendary hidden treasure…or something even more valuable?
L is for Lycra. And spandex, shoulder pads, sequins and all the glitzy, over-the-top early-90s fashion trends sold at Bellarosa Boutique.
L is for Letting Go. Cassie ditches The Plan she's worked toward her whole life–and her inhibitions–and discovers the Riot Grrrl within.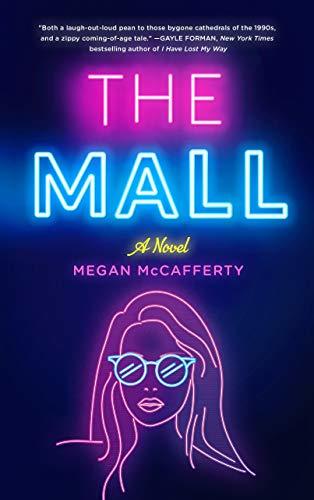 New York Times bestselling author Megan McCafferty returns to her roots with this YA coming of age story set in a New Jersey mall.
The year is 1991. Scrunchies, mixtapes and 90210 are, like, totally fresh. Cassie Worthy is psyched to spend the summer after graduation working at the Parkway Center Mall. In six weeks, she and her boyfriend head off to college in NYC to fulfill The Plan: higher education and happily ever after.
But you know what they say about the best laid plans…
Set entirely in a classic "monument to consumerism," the novel follows Cassie as she finds friendship, love, and ultimately herself, in the most unexpected of places. Megan McCafferty, beloved New York Times bestselling author of the Jessica Darling series, takes readers on an epic trip back in time to The Mall.
Contemporary Chick Lit | Young Adult Coming of Age [Wednesday Books, On Sale: July 28, 2020, Hardcover / e-Book, ISBN: 9781250209955 / eISBN: 9781250209979]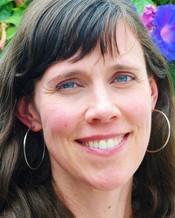 Megan McCafferty writes fiction for tweens, teens and teens-at-heart of all ages. The author of eleven novels, she's best known for SLOPPY FIRSTS and four more sequels in the New York Times bestselling Jessica Darling series. Described in her first review as "Judy Blume meets Dorothy Parker" (Wall Street Journal), she's been trying to live up to that high standard ever since.