He doesn't always have to be the hero. I love when the hero's there to help when he's needed, but he also knows when to step back and trust that his love can handle the situation. It's great getting rescued and all, but sometimes it's more fun to be the one to rescue him.
He's shy. Confidence is hot, sure, but I have a soft spot for a rough and tough guy who gets a bit tongue-tied in the presence of his crush, especially if…
He's also secretly hilarious. If he makes me laugh, he'll steal my heart.
He's really good at horseback riding. Whether he's a cowboy or a Mountie, there's just something about a man who knows what he's doing on a horse. The tight pants don't hurt, either.
He loves animals. I mean, puppies and hot guys? Yes. Grumpy cats and hot guys? Yes. Rescued baby goats and hot guys? Yes. The combination of fuzzy animals and hot guys works every time. When someone steps in to help an animal in need (even if it's just in need of snuggles), there's really nothing more heroic (or more adorable) than that.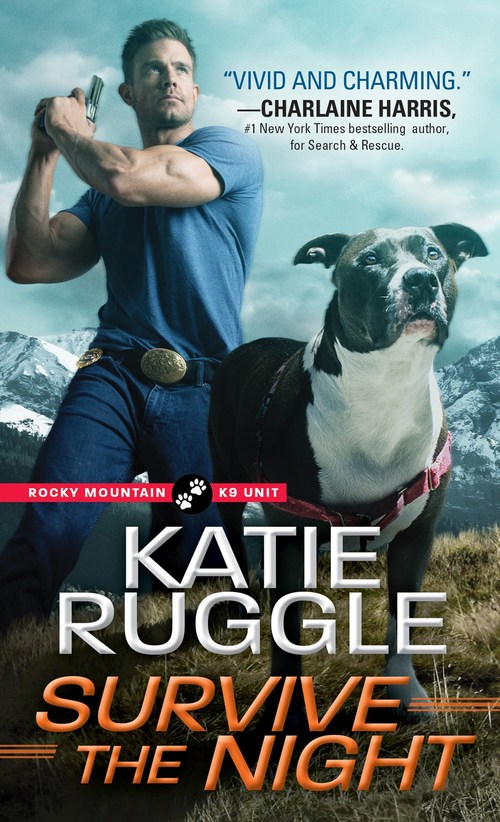 For the lost. The sick. The injured.
But when a hunted woman takes shelter in his arms, this gentle giant swears he'll do more than heal her battered spirit—he'll defend her with his life.
K9 Officer Otto Gunnersen always had a soft spot for anyone in need. As Monroe's very own Dr. Doolittle, he dedicates himself to rehabilitating the injured souls that cross his path—but for all his big heart, he's never been in love.
Until he meets Sarah Clifton's haunted eyes. Until he realizes he'll do anything to save her.
All Sarah wants is to escape a life caught between ambitious crime families, but there's no outrunning her past. Her power-mad brother would hunt her to the ends of the earth…but he'd never expect Sarah to fight back. With Otto and the whole of Monroe, Colorado by her side, Sarah's finally ready to face whatever comes her way.
It's time to take a stand.
Romance Military | Romance Suspense [Sourcebooks Casablanca, On Sale: February 6, 2018, Mass Market Paperback / e-Book, ISBN: 9781492643104 / eISBN: 9781492643111]
When she's not writing, Katie Ruggle rides horses, shoots guns, and travels to warm places where she can SCUBA dive. Graduating from the Police Academy, Katie received her ice-rescue certification and can attest that the reservoirs in the Colorado mountains really are that cold. While she still misses her off-grid, solar- and wind-powered house in the Rocky Mountains, she now lives in Rochester, Minnesota near her family.