Instead of trying to find your perfect match in a dating app, we bring you the "Author-Reader Match" where we introduce you to authors as a reader you may fall in love with. It's our great pleasure to present Kay Gordon!
What I Write About: I love to write contemporary romance that involves strong relationships between not only my main characters but the supporting cast as well. I can always be counted on for taking my characters on a journey- some that hit you right feels- but that just makes their happily ever after even better!

About Me: Author is an over-enthusiastic woman looking for someone who can appreciate a good mix of meet-cutes and slow burns, with independent heroines and heroes who aren't afraid to prove why they're a good match. Author loves to write in awesome children, modeling after her own sweet kids (who sometimes make her want to pull her hair out!)

What I'm looking for in my ideal reader match:
A reader who knows that sometimes the build-up makes the relationship sweeter.
A reader who isn't afraid of the twists and turns that get us to the HEA.
A reader that enjoys imperfect heroines who fall for imperfect heroes.
A reader who loves strong supporting characters who aren't afraid to tell the main characters when they're being stupid.
A reader that prefers relationships with substance and a strong foundation.
What to expect:
Lots of smart-aleck comments from all around.
Plenty of what-if moments.
Some gasps, maybe a tear or two, before grinning from ear-to-ear.
***
About the 425 Madison Series
Welcome to 425 Madison Ave the perfect place to fall in love. Nine delicious romances set in fast-paced & sexy NYC just waiting for you to read.
The series features stories from some of your favorite romance authors: Leigh Lennon, MK Moore, Allie York, Aubree Valentine, Kay Gordon, Lauren Helms, Sylvia Kane, Katy Ames, and C. Lesbirel.
Join these authors as they come together, each with a standalone romance for you to enjoy.
Featuring some of readers' favorite tropes: second-chance romance, best friends sibling romance to a good ol' enemies to lovers romance. We've got you covered with a sports romance, a fake relationship and even an ugly duckling or two. Don't forget a brother's best friend and falling for your soul mate. Maybe a little love triangle as well. Each tale offers you something new, something different. After all, 425 Madison Avenue is the perfect place to fall in love.
For more information, visit the series website ➝ www.425madisonseries.com
Follow the series on Facebook ➝ https://www.facebook.com/425MadisonSeries
***
425 Madison Avenue Book 4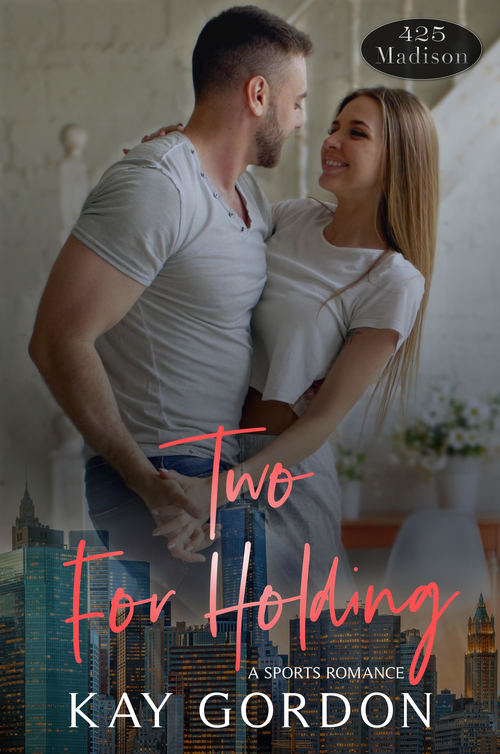 Savannah:
I didn't think I was missing anything. I had my son, a great career, and a home that I'd made for both of us. One puck over the glass at a hockey game made me realize I wanted more. The larger-than-life hockey player inserted himself into our world and I never wanted to let him go.
The thing is, I don't know if I'm strong enough to keep him.
Porter:
My home was on the ice, with a stick in my hand and a puck on my tape. It took one little boy with a toothless smile and his spitfire mother to change all that. I wanted them to be my home and I was willing to take all the penalties necessary to make it happen.
Now I just have to convince her that we can handle it all
together.
Melding three lives into one isn't as easy as it seems, especially with the traveling, the media, and the insecurities. Savannah and Porter have to decide whether to use the breakaway to head to the goal or take a seat on the bench.
After all, 425 Madison is the perfect place to fall in love!
Romance Contemporary [Self Published, On Sale: April 4, 2019, e-Book, / ]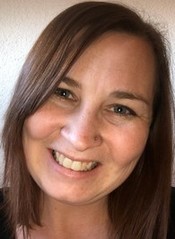 Kay Gordon is a married, mother of two living near the west coast. She spends her days teaching young, impressionable minds in public school and evenings typing away furiously once her children are in bed. She loves to take her characters on a journey, making that happy ending even better!
Her favorite genre to read is Contemporary Romance but won't hesitate to try anything with promise. One of her favorite past times is to read the book and then go see the movie while forcing her husband to listen to her point out all of the differences in real time. She's still not over what Harry did to the Elder Wand in DH2.
When she's not teaching or writing, Kay loves to spend time with her family and friends, although she doesn't ever so no to a good nap. She's an avid lover of hockey and can be seen cheering for her beloved Nashville Predators- no matter how much they frustrate her.
Kay always welcomes feedback and comments (or even just a healthy argument about why Backstreet Boys are better than *Nsync) so please don't hesitate to reach out!