Welcome back to Fresh Fiction, Kelly! Please tell us a little bit about yourself and your new book, UNDONE.
Hi! Thanks so much for having me. I'm the author of ten novels. I write in a few genres – contemporary and historical fiction, as well as contemporary romance. UNDONE happens to be the third book in my Startup in the City series. It's the story of Jake and Jess – long-time frenemies and some-times lovers, who reunite when they both find themselves on a wedding party…
Jess Cohen can run a busy start-up without any issues but being a bridesmaid in her best friend's wedding is the last thing she wants to do, especially when the groom's brother just so happens to be the ex-boyfriend she's never been able to forget… How does Jess' past keep her from truly moving forward? What did you love about creating this multifaceted heroine?
Jess has survived some incredibly difficult things, but make no mistake, she is strong as hell anyway. She's had to build a wall between her past and her present in order to move on with her life, but her relationship with Jake makes her question whether that wall is working for or against her now. I've written a lot of characters in my books now, but Jess is definitely one of my favorites. She's inspired by all of the bad-ass women I know who openly love themselves and the lives they've built.
Jake Winton was ready to propose to Jess two years ago, but she dumped him and ran away. Now that they're both in the same wedding, seeing her again has brought up a bunch of feelings Jake thought he was getting over. What will readers love about Jake?
Jake has a rescue dog. Her name is Clara, and she's (in his words) "the ugliest thing you've ever seen–as far as I can tell, a cross between a pug, a Brussels griffon and that ball of hair and gunk that clogs up the bathroom sink after a while. And yet, I love her anyway." I think most readers don't need to know much more than that to love Jake, but for the small percentage of readers who aren't dog people, I guess I should tell you a little more! He's an oncologist, he's not afraid to admit when he's wrong, and he wears his heart on his sleeve.
This is the last book in the Start Up in the City trilogy! What has this series meant to you? Do you think you've changed over the course of writing it?
This series has been so much fun to write! I wasn't entirely sure I could write romance when I first sat down to work on the first book in this series, so three books later, I think I'm finally developing a little confidence with this new genre. I'm so grateful to the readers who have taken a chance on something new from me!
Weddings often bring out the best and the worst in people! Do you have any crazy wedding stories – from your own or otherwise?
I have several crazy wedding stories, but it's better that I don't share them here, lest some members of my family and friendship group abandon me.
You recently visited the US! How was your trip here?
It was one of the best experiences I've ever had in my entire life. I met so many wonderful people and had the opportunity to do some extraordinary things. I was also not at all sad to leave Australia at the height of summer to enjoy the cold of an American winter!!
What can readers expect from you next?
I'm working on a new romance series, although it doesn't yet have a title. All I can tell you at this stage is that the first book in the series introduces us to a complicated and quirky family, an altruistic hacker who might scare you off the internet for life, and a hero who might (literally) go to the ends of the earth for the woman he loves.  
Rapid Fire Random Questions
Cats or dogs:  If you're really going to make me chose, I'd probably pick dogs, but only because I'm writing this with one curled up on either side of me.
Book you recommend the most: Right now I'm making everyone I know read Love Lettering by Kate Clayborn because it is BEAUTIFUL. Have you read it? No? Stop reading this Q&A and go read it, right now! You can thank me later.
Favorite smell: Chocolate
Ketchup or mustard: Ketchup!
You've been invited to a costume party – what do you dress up as?: A cranky writer who hates dress-ups (AKA my regular clothes)
What fictional city/location would you visit? Do you remember that river of chocolate in Willy Wonka's factory? I'd go there and you'd probably have to drag me out, kicking and screaming, when it was time to go home.
Favorite childhood movie: Matilda
How do you practice self-care?: The 3 B's: baths, books and beverages (specifically tea, coffee or wine, depending on time of day and/or mood)
Breakfast or dinner?: I love breakfast so much I often have it for dinner, so this one is easy.
You have a totally free afternoon – no deadlines, no obligations, no Twitter notifications!  What do you do?: I'm way overdue for a girls' afternoon so I'd invite all of my friends around for cheese and wine.
 Thanks so much, Fresh Fiction! I really, really appreciate all of your support for my books!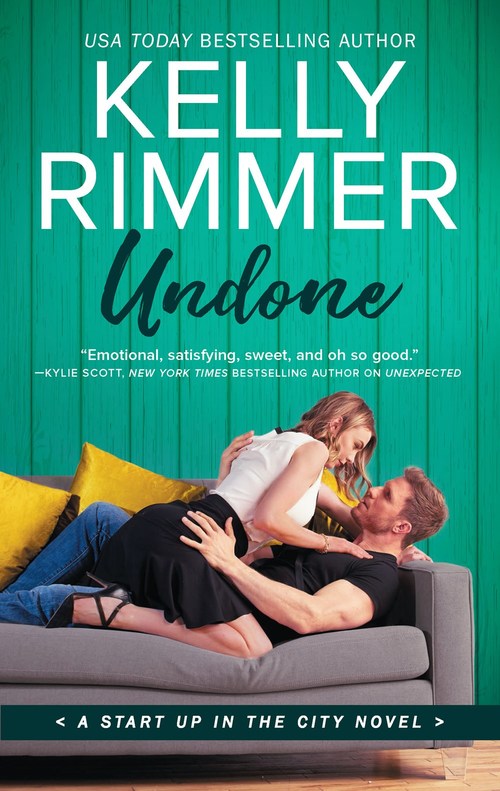 The only vow she's ever been prepared to make is not to say "I do"
Running a major tech company without breaking a sweat? No problem. But being bridesmaid at her best friend's wedding is giving Jess Cohen a bad case of the jitters. Maybe that's because she'll have to face the groom's brother, Jake—the man she's been avoiding for the last two years. Jake, who Jess dumped mercilessly, unable to tell him the truth about her past. Jake, who's loyal, loving and all wrong for someone who refuses to be tied down. If only Jess's heart could remember that.
Jake Winton spent four months secretly dating Jess, and the past two years trying—and failing—to forget her. He'd been ready to propose, convinced Jess was every bit as in love with him as he was with her. Now he's sure their connection is still there, sizzling and undeniable. Whatever she's holding back, he can handle—if only she'll trust him with her secrets, her fears and her heart.
Romance Contemporary [HQN, On Sale: February 25, 2020, Mass Market Paperback / e-Book, ISBN: 9781335014078 / eISBN: 9781488055843]

Sure, you can love someone, but can you really trust them?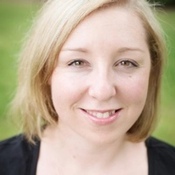 Kelly Rimmer lives in rural Australia with her husband Daniel and two young children. When she's not reading, writing, or daydreaming about reading and writing, she has one of those unfathomable IT jobs which no one outside of the industry really knows about.
—
Fresh Fiction Editorial Manager Danielle Dresser is an avid reader, lackluster-yet-mighty crafter, and accomplished TV binge-watcher. Once upon a time, she was a publisher publicist and continues to cultivate her love of books and reading by chatting with the best authors in the business. She lives in Chicagoland with her very own romance hero husband, darling daughter, and two tempestuous cats. Follow her on Twitter and Instagram, @dj_dresser.